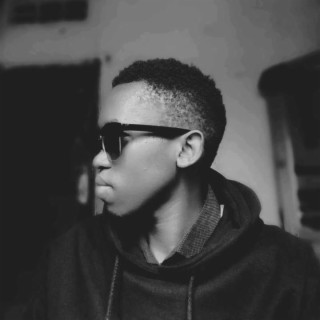 Humrich
Current #24.5k

All Time #277.1k

Humrich, whose real name is Humphrey Mafabi, is a Ugandan Musical artist, songwriter, EDM Producer, YouTuber and Entrepreneur.

Early Life.
He was born on 3rd March, 2000 in Kampala, Uganda.
Humrich was introduced to the music industry launch his first music "sport" on Spotify and then after a few months he released his music on many others international platforms like Deezer, Apple Music, Itunes, Amazon Music, Boomplay, JioSaavan, Tiktok, Facebook & Instagram.

Music Career.
Humrich is best known for his singles "Memories", "Raising", "Sunset" and "The Most High" which got him over 50,000 streams on Spotify and other music streaming platforms. In November, 2020 Humrich teamed up with Chistthug on a House/Techno track "Follow the Light". After building a strong presence in the music industry.
Recently he created a YouTube channel which he uses for music and also to teach, provide tips, guide and help fellow producers & artist to fit in the world of Music....more

Boom ID : 111785894 Country : Uganda Gender : Male
Songs

(0)

Albums

(0)

Playlists

(0)
Listen to Humrich's new songs including and many more. Enjoy Humrich's latest songs and explore the Humrich's new music albums. If you want to download Humrich songs MP3, use the Boomplay App to download the Humrich songs for free. Discover Humrich's latest songs, popular songs, trending songs all on Boomplay.
Humrich, whose real name is Humphrey Mafabi, is a Ugandan Musical artist, songwriter, EDM Producer, YouTuber and Entrepreneur.

Early Life.
He was born on 3rd March, 2000 in Kampala, Uganda.
Humrich was introduced to the music industry launch his first music "sport" on Spotify and then after a few months he released his music on many others international platforms like Deezer, Apple Music, Itunes, Amazon Music, Boomplay, JioSaavan, Tiktok, Facebook & Instagram.

Music Career.
Humrich is best known for his singles "Memories", "Raising", "Sunset" and "The Most High" which got him over 50,000 streams on Spotify and other music streaming platforms. In November, 2020 Humrich teamed up with Chistthug on a House/Techno track "Follow the Light". After building a strong presence in the music industry.
Recently he created a YouTube channel which he uses for music and also to teach, provide tips, guide and help fellow producers & artist to fit in the world of Music.