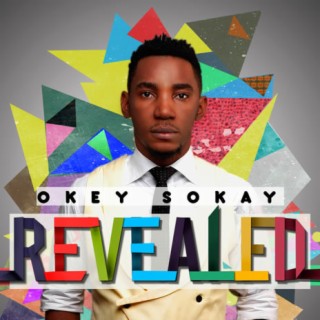 Okey Sokay
Current #2,835

All Time #1,883

"Born in Lagos Nigeria in the 80's to Emmanuel and Elfrida Uroh, he grew up surrounded by music as his mom was a member of the local church's choir. He was exposed to professional music at a very early age, as a drummer for the popular gospel star "Ibro John (late) " during the late 90's, also as a member of a popular children choir from the local church, travelling across the country, he had the rare opportunity to experience some of the biggest stages in Nigeria ministering and performing to thousands of people.

Okey Sokay is a gifted singer, songwriter and music producer with of very rare quality. He is known for his uplifting melodies, inspiring lyrics and the unquestionable presence his music carries and conveys, Heralding his arrival into the scene of Gospel music as successful, pure, fresh, original, and lifting with an amazing global impact which has earned him some serious acknowledgement and recognition's."...more

Boom ID : 101296626 Country : Nigeria Gender : Male
Songs

(50)

Albums

(9)

Playlists

(2)
1

2

3

4

5

6

7

8

9

10

11

12

13

14

15

16

17

18

19

20

21

22

23

24

25

26

27

28

29

30

31

32

33

34

35

36

37

38

39

40

41

42

43

44

45

46

47

48

49

50
Listen to Okey Sokay's new songs including "SOGI", "Nu SwAgg ft. Esaias & Tim Godfrey", "GOOD (Live)" and many more. Enjoy Okey Sokay's latest songs and explore the Okey Sokay's new music albums. If you want to download Okey Sokay songs MP3, use the Boomplay App to download the Okey Sokay songs for free. Discover Okey Sokay's latest songs, popular songs, trending songs all on Boomplay.
"Born in Lagos Nigeria in the 80's to Emmanuel and Elfrida Uroh, he grew up surrounded by music as his mom was a member of the local church's choir. He was exposed to professional music at a very early age, as a drummer for the popular gospel star "Ibro John (late) " during the late 90's, also as a member of a popular children choir from the local church, travelling across the country, he had the rare opportunity to experience some of the biggest stages in Nigeria ministering and performing to thousands of people.

Okey Sokay is a gifted singer, songwriter and music producer with of very rare quality. He is known for his uplifting melodies, inspiring lyrics and the unquestionable presence his music carries and conveys, Heralding his arrival into the scene of Gospel music as successful, pure, fresh, original, and lifting with an amazing global impact which has earned him some serious acknowledgement and recognition's."
New Comments(
0

)

What do you think of this artist?