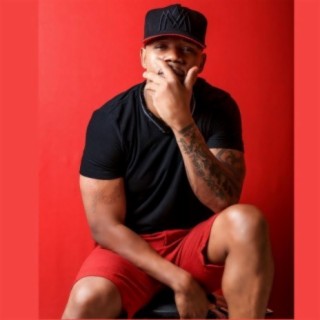 Nay Wa Mitego
Current #1,696

All Time #2,154

Emmanuel Elibariki is a Hip hop artist known both as Nay Wa Mitego and NayTrueboy. He is a Bongo Flava Artist, songwriter and rapper who has become incredibly popular in the world of Tanzanian hip hop. Many of Nay Wa Mitego songs become very popular and trendy online with a great number of streaming and downloads on Boomplay. Nay Wa Mitego was born on June 6, 1986, in manzese,Daressalaam.

Career
After self-releasing the Demo single Dala Dala in 1996, he released his debut first studio song subjected in 2000 through Sound Crafter Records. his third studio song Nina kupenda followed in and his claim to fame single was released itafamika in 2006.

The insanely popular Tanzanian rapper has become known for hit singles like "Salam Zao" and "Saka Hela." He also has a popular YouTube channel, Mr Nay, where he has released his original music. Nay Wa Mitego is a member of Rapper.

In March 2017, he was briefly arrested for releasing a song that insulted the Tanzanian government.

Follow Boomplay and keep up to date with the latest Nay Wa Mitego songs and information.

Nay Wa Mitego Songs
• Hunijui
• Hello
• Mama
• Jiangalie
• Sijalewa
• Sina Muda
• Makuzi
• Pale Kati Patamu
• Wapo

Nay Wa Mitego songs are included in Boomplay music playlists. Search to stream and download Nay Wa Mitego songs MP3/ single/ albums on the platform....more

Country/Region : Tanzania
Listen to Nay Wa Mitego's new songs including "Sauti Ya Watu", "Atakuoa Nani? ft. Stamina & Mabantu", "Sherehe" and many more. Enjoy Nay Wa Mitego's latest songs and explore the Nay Wa Mitego's new music albums. If you want to download Nay Wa Mitego songs MP3, use the Boomplay App to download the Nay Wa Mitego songs for free. Discover Nay Wa Mitego's latest songs, popular songs, trending songs all on Boomplay.
Emmanuel Elibariki is a Hip hop artist known both as Nay Wa Mitego and NayTrueboy. He is a Bongo Flava Artist, songwriter and rapper who has become incredibly popular in the world of Tanzanian hip hop. Many of Nay Wa Mitego songs become very popular and trendy online with a great number of streaming and downloads on Boomplay. Nay Wa Mitego was born on June 6, 1986, in manzese,Daressalaam.

Career
After self-releasing the Demo single Dala Dala in 1996, he released his debut first studio song subjected in 2000 through Sound Crafter Records. his third studio song Nina kupenda followed in and his claim to fame single was released itafamika in 2006.

The insanely popular Tanzanian rapper has become known for hit singles like "Salam Zao" and "Saka Hela." He also has a popular YouTube channel, Mr Nay, where he has released his original music. Nay Wa Mitego is a member of Rapper.

In March 2017, he was briefly arrested for releasing a song that insulted the Tanzanian government.

Follow Boomplay and keep up to date with the latest Nay Wa Mitego songs and information.

Nay Wa Mitego Songs
• Hunijui
• Hello
• Mama
• Jiangalie
• Sijalewa
• Sina Muda
• Makuzi
• Pale Kati Patamu
• Wapo

Nay Wa Mitego songs are included in Boomplay music playlists. Search to stream and download Nay Wa Mitego songs MP3/ single/ albums on the platform.
New Comments(
86

)