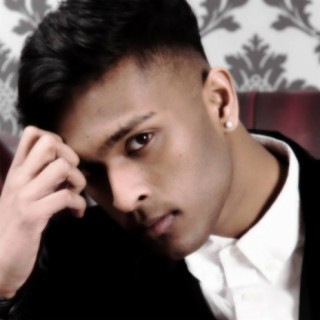 Teejay
Current #9,702

All Time #6,191

TeeJay Arunachalam, better known by his stage name TeeJay is a British origin Tamil singer, songwriter, and composer who became famous for his international hit 'Muttu Muttu'. TeeJay became a global superstar overnight. The music video for his first single has reached.

Many Teejay Songs become very popular and trendy online with a great number of streaming and downloads on Boomplay.

Career:
He began his career inside the music commerce as a Tamil RnB singer. He is well-known for his catchy melody and lyrics. He was signed to a extensively identified label Rebelstar Info and launched his first mainstream single titled "Muttu Muttu" which was declared a smash hit amongst all ages and TeeJay turned a world well-known individual in a single day. The music video for his first single has reached over 10 million views on YouTube thus far.

TeeJay launched his subsequent enterprise Titled "Aasai" which was moreover properly obtained and reached over 1,000,000 views on YouTube. The renowned artist launched his debut EP album titled "Vaanavil The Quest" in 2014, the album was an immediate hit industrial and amongst critics.

Achievements:
• Muttu Muttu (Awarded Best Music Video
of 2013)
• Aasai (Awarded Best Cinematography)

Follow Boomplay and keep up-to-date with the latest Teejay songs and information.

TeeJay Songs:
• Gangster Prayer ft. Damage
• Think about my Love
• POI
• Raachisi
• 50kg Thangama
• Muttu Muttu
• Aasai
• OMIYA
• Alaipaya
• Kettikaran
• Kurru Kurru
• Vaanavil
• Bommei
• Gollusey
• Mayavan
• Therinjo Theriyamalo

Teejay songs are included in Boomplay music playlists. Search to stream and download Sound Sultan songs MP3/ single/ albums on the platform....more

Country/Region : United Kingdom
Songs

(61)

Albums

(46)

Playlists

(1)
1

2

3

4

5

6

7

8

9

10

11

12

13

14

15

16

17

18

19

20

21

22

23

24

25

26

27

28

29

30

31

32

33

34

35

36

37

38

39

40

41

42

43

44

45

46

47

48

49

50

51

52

53

54

55

56

57

58

59

60

61
Listen to Teejay's new songs including "Henne & Weed", "Feel It", "The Weekend" and many more. Enjoy Teejay's latest songs and explore the Teejay's new music albums. If you want to download Teejay songs MP3, use the Boomplay App to download the Teejay songs for free. Discover Teejay's latest songs, popular songs, trending songs all on Boomplay.
TeeJay Arunachalam, better known by his stage name TeeJay is a British origin Tamil singer, songwriter, and composer who became famous for his international hit 'Muttu Muttu'. TeeJay became a global superstar overnight. The music video for his first single has reached.

Many Teejay Songs become very popular and trendy online with a great number of streaming and downloads on Boomplay.

Career:
He began his career inside the music commerce as a Tamil RnB singer. He is well-known for his catchy melody and lyrics. He was signed to a extensively identified label Rebelstar Info and launched his first mainstream single titled "Muttu Muttu" which was declared a smash hit amongst all ages and TeeJay turned a world well-known individual in a single day. The music video for his first single has reached over 10 million views on YouTube thus far.

TeeJay launched his subsequent enterprise Titled "Aasai" which was moreover properly obtained and reached over 1,000,000 views on YouTube. The renowned artist launched his debut EP album titled "Vaanavil The Quest" in 2014, the album was an immediate hit industrial and amongst critics.

Achievements:
• Muttu Muttu (Awarded Best Music Video
of 2013)
• Aasai (Awarded Best Cinematography)

Follow Boomplay and keep up-to-date with the latest Teejay songs and information.

TeeJay Songs:
• Gangster Prayer ft. Damage
• Think about my Love
• POI
• Raachisi
• 50kg Thangama
• Muttu Muttu
• Aasai
• OMIYA
• Alaipaya
• Kettikaran
• Kurru Kurru
• Vaanavil
• Bommei
• Gollusey
• Mayavan
• Therinjo Theriyamalo

Teejay songs are included in Boomplay music playlists. Search to stream and download Sound Sultan songs MP3/ single/ albums on the platform.
New Comments(
1

)
FAQs about Teejay
Where is Teejay from?
He is from United Kingdom.
How to download songs of Teejay?
You can download songs of Teejay from Boomplay App for free.
Firstly, install Boomplay app on your mobile phone.
Secondly, navigate to the song you would like to download.
Thirdly, Tap on More > Download.