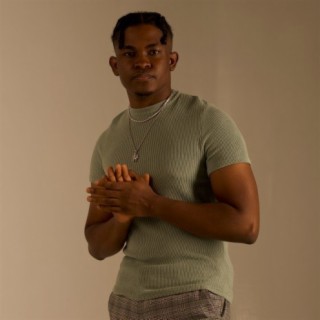 Stainless
Current #35.1k

All Time #29.9k

Stainless has been gearing up for this moment for as long as he can remember. Born in Southern Nigeria, the singer moved around a lot growing up, soaking up culture from cities like Edo and Aba before making his way to America. Raised on a combination of gospel soliloquies and forward-thinking music influences from around the world, Stainless developed a voracious appetite that influenced his music taste, sharpening his eclectic approach to music-making while listening to artists like Billie Holiday and modern pop stars like D'banj and Wande Coal while the pioneering work of producer Don Jazzy inspired the singer.

Stainless got into music as a 14-year-old looking up to his brother who was a performing artist in the United States and seeing the traction that his music got. An experience discovering the music of Wizkid on YouTube introduced Stainless to the percussive instrumentation of Afropop. Last year, shortly before the COVID-19 pandemic stopped much of live music, he opened for Davido and Chris Brown at a stop in L.A. where the crowd sang back his song, encouraging the rising musician to move to Lagos to pursue a career.

Since moving back to Lagos, Stainless has established his reputation as a musician to look out for. First coming to mainstream attention with "Fiona," a euphonious Amapiano-influenced track that talked about his attraction to a love interest. He's followed this up with "12 A.M," channeling the sonic wanderlust of listening to a variety of music growing up.

His debut project is imminently out and work on it was brought together by a phalanx of contributors including celebrated vocalist and A&R, Bankulli, as well as producer, Shizzi. The project, set to be titled In My Head, sees the singer tunnels into his languid take on afrobeats, with elements adapted from a number of genres, proving that Stainless is a singer everyone should be paying attention to right now....more

Country/Region : Nigeria
Songs

(7)

Albums

(3)

Playlists

(0)
Listen to Stainless's new songs including "Pata Pata (Remix) ft. 1da Banton", "Pata Pata", "Liquor" and many more. Enjoy Stainless's latest songs and explore the Stainless's new music albums. If you want to download Stainless songs MP3, use the Boomplay App to download the Stainless songs for free. Discover Stainless's latest songs, popular songs, trending songs all on Boomplay.
Stainless has been gearing up for this moment for as long as he can remember. Born in Southern Nigeria, the singer moved around a lot growing up, soaking up culture from cities like Edo and Aba before making his way to America. Raised on a combination of gospel soliloquies and forward-thinking music influences from around the world, Stainless developed a voracious appetite that influenced his music taste, sharpening his eclectic approach to music-making while listening to artists like Billie Holiday and modern pop stars like D'banj and Wande Coal while the pioneering work of producer Don Jazzy inspired the singer.

Stainless got into music as a 14-year-old looking up to his brother who was a performing artist in the United States and seeing the traction that his music got. An experience discovering the music of Wizkid on YouTube introduced Stainless to the percussive instrumentation of Afropop. Last year, shortly before the COVID-19 pandemic stopped much of live music, he opened for Davido and Chris Brown at a stop in L.A. where the crowd sang back his song, encouraging the rising musician to move to Lagos to pursue a career.

Since moving back to Lagos, Stainless has established his reputation as a musician to look out for. First coming to mainstream attention with "Fiona," a euphonious Amapiano-influenced track that talked about his attraction to a love interest. He's followed this up with "12 A.M," channeling the sonic wanderlust of listening to a variety of music growing up.

His debut project is imminently out and work on it was brought together by a phalanx of contributors including celebrated vocalist and A&R, Bankulli, as well as producer, Shizzi. The project, set to be titled In My Head, sees the singer tunnels into his languid take on afrobeats, with elements adapted from a number of genres, proving that Stainless is a singer everyone should be paying attention to right now.
New Comments(
0

)

What do you think of this artist?
FAQs about Stainless
Where is Stainless from?
He is from Nigeria.
What are the latest songs of Stainless?
The latest songs of Stainless are Pata Pata (Remix) ft. 1da Banton and Everywhere ft. Buda.
What are the best songs of Stainless?
The best songs of Stainless are Pata Pata (Remix) ft. 1da Banton, Pata Pata and Liquor.
What are the best albums of Stainless?
The best albums of Stainless are Pata Pata (Remix), In My Head and Liquor.
How to download songs of Stainless?
You can download songs of Stainless from Boomplay App for free.
Firstly, install Boomplay app on your mobile phone.
Secondly, navigate to the song you would like to download.
Thirdly, Tap on More > Download.