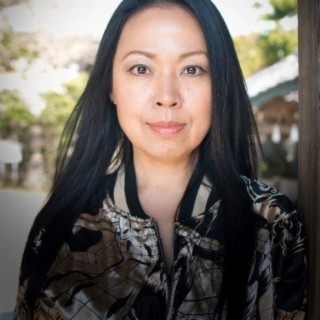 Akiko Hori
Current #26.2k

All Time #16.5k

Akiko Hori - Composer & Producer of Modern Classical, Original Piano Solos & Japanese Fusion🇯🇵

AKIKO HORI IS AN INRI CLASSIC LABEL ARTIST.
https://www.inriclassic.com/artists/

Akiko is a highly gifted and experienced performer. She transports audiences across a broad spectrum of wide range musical styles. Her musical education began at the early age of five. Studies of great classical masters led her to the prestigious Music College of Nagoya in Japan where Akiko graduated with Bachelor of Piano. Akiko continued her piano studies to different type of variety music. She established a successful career performing from 2001 in; Japan, Singapore, Macau and Australia. Beginning in late 2019, after performing live for more than 20 years, Akiko started another adventure, creating her own studio where she is now focused on producing her own special blend of Modern Classical Music and Japanese Fusion. In 2020 Akiko released in Japan the double CD "Shonan Twilight", 20 pieces of Akiko Hori original Modern Classical and Japanese Fusion Music.

Beginning in 2021 Akiko Hori signed as an INRI CLASSIC LABEL ARTIST.
https://www.inriclassic.com/artists/...more

Country/Region : Japan
Songs

(77)

Albums

(35)

Playlists

(0)
1

2

3

4

5

6

7

8

9

10

11

12

13

14

15

16

17

18

19

20

21

22

23

24

25

26

27

28

29

30

31

32

33

34

35

36

37

38

39

40

41

42

43

44

45

46

47

48

49

50

51

52

53

54

55

56

57

58

59

60

61

62

63

64

65

66

67

68

69

70

71

72

73

74

75

76

77
Listen to Akiko Hori's new songs including "First snow fall", "Oboro (Remix)", "Wabisabi" and many more. Enjoy Akiko Hori's latest songs and explore the Akiko Hori's new music albums. If you want to download Akiko Hori songs MP3, use the Boomplay App to download the Akiko Hori songs for free. Discover Akiko Hori's latest songs, popular songs, trending songs all on Boomplay.
Akiko Hori - Composer & Producer of Modern Classical, Original Piano Solos & Japanese Fusion🇯🇵

AKIKO HORI IS AN INRI CLASSIC LABEL ARTIST.
https://www.inriclassic.com/artists/

Akiko is a highly gifted and experienced performer. She transports audiences across a broad spectrum of wide range musical styles. Her musical education began at the early age of five. Studies of great classical masters led her to the prestigious Music College of Nagoya in Japan where Akiko graduated with Bachelor of Piano. Akiko continued her piano studies to different type of variety music. She established a successful career performing from 2001 in; Japan, Singapore, Macau and Australia. Beginning in late 2019, after performing live for more than 20 years, Akiko started another adventure, creating her own studio where she is now focused on producing her own special blend of Modern Classical Music and Japanese Fusion. In 2020 Akiko released in Japan the double CD "Shonan Twilight", 20 pieces of Akiko Hori original Modern Classical and Japanese Fusion Music.

Beginning in 2021 Akiko Hori signed as an INRI CLASSIC LABEL ARTIST.
https://www.inriclassic.com/artists/
New Comments(
0

)

What do you think of this artist?
FAQs about Akiko Hori
Where is Akiko Hori from?
She is from Japan.
How to download songs of Akiko Hori?
You can download songs of Akiko Hori from Boomplay App for free.
Firstly, install Boomplay app on your mobile phone.
Secondly, navigate to the song you would like to download.
Thirdly, Tap on More > Download.