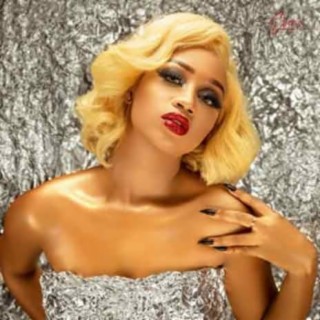 Astar
Current #6,067

All Time #3,579

Astar born and raised in Southland. She's a New Zealand YouTube personality, television presenter and professional florist. She has a YouTube channel Astar's Place, and she previously appeared on the weekday morning series Good Morning as the arts and crafts presenter. She was formerly the yoga instructor on the show.

Many of Astar's Songs became very popular and trendy on social media in line with a great number of streaming and downloads on Boomplay.

Career
Astar trained in floristry and has worked as an art teacher, floral designer and design tutor before taking a year out to write three yet to be published books. Her focus was on floral design in the many homes owned around the world by the Sultan of Brunei. Astar then decided to return to New Zealand and commenced working on the Good Morning show in 1998.

Astar lives in Auckland with her partner, affectionately called "The Engineer", and her son, affectionately called "The Boy".

Follow Boomplay and keep up-to-date with the latest songs of Astar and information.

Astar's Songs
• Mytho
• Ramadan
• Wakh Ma Finga Nekk
• Sant Na
• Drink ft Don Perrion
• Lock Down
• Who Am I
• From The Soul
• Nothin Like Me
• Ready
• Jibu Kilio ft Juliani
• Flow

Astar's Songs are included in Boomplay music playlists. Search, stream, and download Astar's Songs, her latest singles and albums in MP3 only on the Boomplay platform for free....more

Country/Region : New Zealand
Songs

(26)

Albums

(11)

Playlists

(0)
1

2

3

4

5

6

7

8

9

10

11

12

13

14

15

16

17

18

19

20

21

22

23

24

25

26
Listen to Astar's new songs including "MYTHO", "Nimechoka (feat. Chizi)", "Who Am I" and many more. Enjoy Astar's latest songs and explore the Astar's new music albums. If you want to download Astar songs MP3, use the Boomplay App to download the Astar songs for free. Discover Astar's latest songs, popular songs, trending songs all on Boomplay.
Astar born and raised in Southland. She's a New Zealand YouTube personality, television presenter and professional florist. She has a YouTube channel Astar's Place, and she previously appeared on the weekday morning series Good Morning as the arts and crafts presenter. She was formerly the yoga instructor on the show.

Many of Astar's Songs became very popular and trendy on social media in line with a great number of streaming and downloads on Boomplay.

Career
Astar trained in floristry and has worked as an art teacher, floral designer and design tutor before taking a year out to write three yet to be published books. Her focus was on floral design in the many homes owned around the world by the Sultan of Brunei. Astar then decided to return to New Zealand and commenced working on the Good Morning show in 1998.

Astar lives in Auckland with her partner, affectionately called "The Engineer", and her son, affectionately called "The Boy".

Follow Boomplay and keep up-to-date with the latest songs of Astar and information.

Astar's Songs
• Mytho
• Ramadan
• Wakh Ma Finga Nekk
• Sant Na
• Drink ft Don Perrion
• Lock Down
• Who Am I
• From The Soul
• Nothin Like Me
• Ready
• Jibu Kilio ft Juliani
• Flow

Astar's Songs are included in Boomplay music playlists. Search, stream, and download Astar's Songs, her latest singles and albums in MP3 only on the Boomplay platform for free.
New Comments(
6

)