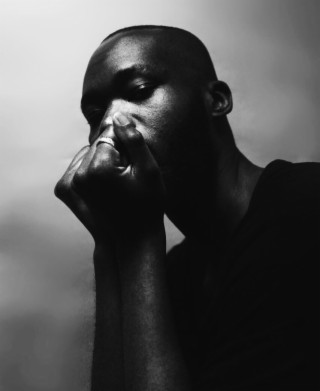 Mich Straaw
Current #119.9k

All Time #48.6k

The Nigerian Born alt-soul artist Michael Oghenovo Straaw known by stage name Mich Straaw, is a singer, songwriter and record producer.

Growing up with very little to no music education, Mich wasn't in the choir at church from age 6, but he was exposed to great records through his mother from greats like Rod Stewart, Dolly Parton, Fela, Teddy Pendegrass, Prince, Michael Jackson and Michael Bolton.

Leaving university in the U.K. without a degree the one true option was the gift that is his voice. Through years of persuasion he began music as a career professionally in 2016 after extensively putting myself through a crash course on making records, from soulful melodies to beautifully composed lyrics on over 40+ tracks released to date by the artist.

Mich Straaw has been featured on charts, newspapers and notable publications like Native Mag, amassing air plays across regional radio stations in Nigeria as well as online radio platforms around the world....more

Country/Region : Nigeria
Songs

(14)

Albums

(4)

Playlists

(0)
1

2

3

4

5

6

7

8

9

10

11

12

13

14
Listen to Mich Straaw's new songs including "NIA LONG", "Bad", "Your Sincerely" and many more. Enjoy Mich Straaw's latest songs and explore the Mich Straaw's new music albums. If you want to download Mich Straaw songs MP3, use the Boomplay App to download the Mich Straaw songs for free. Discover Mich Straaw's latest songs, popular songs, trending songs all on Boomplay.
The Nigerian Born alt-soul artist Michael Oghenovo Straaw known by stage name Mich Straaw, is a singer, songwriter and record producer.

Growing up with very little to no music education, Mich wasn't in the choir at church from age 6, but he was exposed to great records through his mother from greats like Rod Stewart, Dolly Parton, Fela, Teddy Pendegrass, Prince, Michael Jackson and Michael Bolton.

Leaving university in the U.K. without a degree the one true option was the gift that is his voice. Through years of persuasion he began music as a career professionally in 2016 after extensively putting myself through a crash course on making records, from soulful melodies to beautifully composed lyrics on over 40+ tracks released to date by the artist.

Mich Straaw has been featured on charts, newspapers and notable publications like Native Mag, amassing air plays across regional radio stations in Nigeria as well as online radio platforms around the world.
New Comments(
0

)

What do you think of this artist?