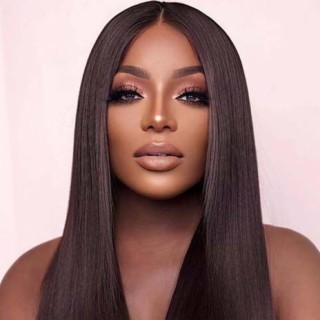 Ariel Wayz
Current #2,993

All Time #4,568

Ariel Wayz was born in Rubavu, Western Province. She is the fifth child in a family of eight. She is actually inherited to be a musician because her mother used to sing in Orchestre Ingeri in the 90s.

Ariel songs, like Away ft. Juno Kizigenza, become very popular and trendy online with a great number of streaming and downloads on Boomplay.

Career
Ariel was only focused on following music as a professional career and knew Nyundo School of Music would help her fulfil her dream.

As she grew up, she had her eyes set on becoming a great musician one day so the then aspiring young lady never thought twice and jumped onto an opportunity when Nyundo School of Music held auditions in search of fresh musical talent to raise in the year 2015.

The following year, the school gave her a scholarship to study music and gave her a platform to discover the talent she has in herself musically.

Aside making covers for other artists, Ariel is also releasing her own songs. She recently released 'The Boy from Us', a collaboration with Jumper Keellu. She also featured in the New Generation's all-star song 'Ndaryohewe'.

Ariel is a member of fast-rising band, Symphony band, which is composed of Nyundo graduates. She is the band's vocalist and the lone female member in the band.Ariel is among the founding members of Symphony, a household music band which has been dominating the stages since it started in 2018.She, however, insists she is part of the band on merit and is proud to be part of it with a common vision to become a great band like the likes of Maroon Five or Magic System.

She is in love with music not because of what she wants to get in music but what music makes her feel. The young girl is considered one of the most gifted artists based in Rwanda, with the potential to become even bigger. Indeed, for her, there is no life outside music. Life is all about music....more

Country/Region : Rwanda
Songs

(1)

Albums

(1)

Playlists

(0)

Videos and More
Listen to Ariel Wayz's new songs including "Nobody Knows (Live)", and many more. Enjoy Ariel Wayz's latest songs and explore the Ariel Wayz's new music albums. If you want to download Ariel Wayz songs MP3, use the Boomplay App to download the Ariel Wayz songs for free. Discover Ariel Wayz's latest songs, popular songs, trending songs all on Boomplay.
Ariel Wayz was born in Rubavu, Western Province. She is the fifth child in a family of eight. She is actually inherited to be a musician because her mother used to sing in Orchestre Ingeri in the 90s.

Ariel songs, like Away ft. Juno Kizigenza, become very popular and trendy online with a great number of streaming and downloads on Boomplay.

Career
Ariel was only focused on following music as a professional career and knew Nyundo School of Music would help her fulfil her dream.

As she grew up, she had her eyes set on becoming a great musician one day so the then aspiring young lady never thought twice and jumped onto an opportunity when Nyundo School of Music held auditions in search of fresh musical talent to raise in the year 2015.

The following year, the school gave her a scholarship to study music and gave her a platform to discover the talent she has in herself musically.

Aside making covers for other artists, Ariel is also releasing her own songs. She recently released 'The Boy from Us', a collaboration with Jumper Keellu. She also featured in the New Generation's all-star song 'Ndaryohewe'.

Ariel is a member of fast-rising band, Symphony band, which is composed of Nyundo graduates. She is the band's vocalist and the lone female member in the band.Ariel is among the founding members of Symphony, a household music band which has been dominating the stages since it started in 2018.She, however, insists she is part of the band on merit and is proud to be part of it with a common vision to become a great band like the likes of Maroon Five or Magic System.

She is in love with music not because of what she wants to get in music but what music makes her feel. The young girl is considered one of the most gifted artists based in Rwanda, with the potential to become even bigger. Indeed, for her, there is no life outside music. Life is all about music.
FAQs about Ariel Wayz
Where is Ariel Wayz from?
She is from Rwanda.
What are the latest songs of Ariel Wayz?
The latest songs of Ariel Wayz are You Should Know, F.U and Far from You.
What are the best songs of Ariel Wayz?
The best songs of Ariel Wayz are You Should Know, Good Luck and Demo ft. Sagamba, Soldier Kid, Bruce The 1st & Kivumbi King.
What are the best albums of Ariel Wayz?
The best albums of Ariel Wayz are TTS (Touch The Sky), Good Luck and Demo.
How to download songs of Ariel Wayz?
You can download songs of Ariel Wayz from Boomplay App for free.
Firstly, install Boomplay app on your mobile phone.
Secondly, navigate to the song you would like to download.
Thirdly, Tap on More > Download.