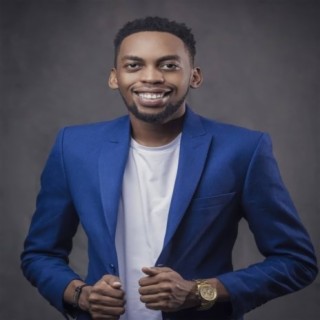 Goodluck Gozbert
Current #1,676

All Time #1,956

Goodluck Gozbert (born 12 April 1990) Is a Gospel artist, Songwriter and singer from Tanzania. He was born and raised in Tanzania. Many of Goodluck Gozbert songs become very popular and trendy online with a great number of streaming and downloads on Boomplay.

Career
He is best known for his soulful tone and his spiritual lyrics. He is best known for his popular song Wastahili Sifa. He is Said To be an Inspiration to a Number of Youth generations in Churches and Outside within His Country and Outside, He is The Music Producer and he Owns a Recording Label known as Mini sound

Achievements
• Won an Xtreem Award in 2015 as Tanzanian Best Gospel Artist
• Sauti Awards London 2017 as Best East African Gospel Artist/Song of The Year

Follow Boomplay and keep up to date with the latest Goodluck Gozbert songs and information.

Goodluck Gozbert Songs
• Ipo Siku
• Acha Waambiane
• Hao Hao
• Nisamehe
• Pendo Langu
• Ndiwe Mungu
• Moyo Tulia
• Surprise
• Hauwezi Kushindana
• Mugambo
• Mungu Hapokei Rushwa
• Hasara Roho
• Umeshinda Yesu
• Simu
• Mwenye Majibu
• Nyakati
• Nibadilishe
• Wimbo Wa Sifa
• Tutaonana Tena

Goodluck Gozbert songs are included in Boomplay music playlists. Search to stream and download Goodluck Gozbert songs MP3/ single/ albums on the platform....more

Country/Region : Tanzania
Listen to Goodluck Gozbert's new songs including "Ipo Siku", "Shukurani", "Huwezi Kushindana" and many more. Enjoy Goodluck Gozbert's latest songs and explore the Goodluck Gozbert's new music albums. If you want to download Goodluck Gozbert songs MP3, use the Boomplay App to download the Goodluck Gozbert songs for free. Discover Goodluck Gozbert's latest songs, popular songs, trending songs all on Boomplay.
Goodluck Gozbert (born 12 April 1990) Is a Gospel artist, Songwriter and singer from Tanzania. He was born and raised in Tanzania. Many of Goodluck Gozbert songs become very popular and trendy online with a great number of streaming and downloads on Boomplay.

Career
He is best known for his soulful tone and his spiritual lyrics. He is best known for his popular song Wastahili Sifa. He is Said To be an Inspiration to a Number of Youth generations in Churches and Outside within His Country and Outside, He is The Music Producer and he Owns a Recording Label known as Mini sound

Achievements
• Won an Xtreem Award in 2015 as Tanzanian Best Gospel Artist
• Sauti Awards London 2017 as Best East African Gospel Artist/Song of The Year

Follow Boomplay and keep up to date with the latest Goodluck Gozbert songs and information.

Goodluck Gozbert Songs
• Ipo Siku
• Acha Waambiane
• Hao Hao
• Nisamehe
• Pendo Langu
• Ndiwe Mungu
• Moyo Tulia
• Surprise
• Hauwezi Kushindana
• Mugambo
• Mungu Hapokei Rushwa
• Hasara Roho
• Umeshinda Yesu
• Simu
• Mwenye Majibu
• Nyakati
• Nibadilishe
• Wimbo Wa Sifa
• Tutaonana Tena

Goodluck Gozbert songs are included in Boomplay music playlists. Search to stream and download Goodluck Gozbert songs MP3/ single/ albums on the platform.
New Comments(
92

)