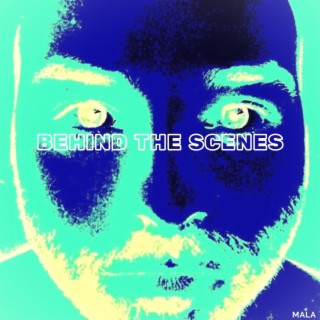 Mala
Current #27.4k

All Time #16.1k

Mala is the alter ego of singer songwriter Martina Lucic, born in Croatia and raised in The Netherlands. The word 'mala' can best be translated as ' girl' or 'little one', something her father still calls her. In 1994 during the Yugoslav Civil War, Martina and her family fled to the Netherlands. Even though she has no memories of the war, she has felt the pain and sadness her family experienced, but she has also felt the hope and endless love they have for each other. Now the time has come to share that emotional story with you, the listener, as a bold testament to her courageous family.

"People listen to music for different reasons, and when they listen to mine, I hope they feel something in that moment that matters to them." - Mala

Some Facebook reviews about Mala:
"Down to earth and great music."
"Heard her today at Café de Haas in Voerendaal, music that really enters your soul, great voice, I really enjoyed."
"Heard her today at Struinen in de Tuinen in Maastricht, I got tears in my eyes from her last song Black Stains."
"Pure, emotion and fun are three of the many words that came to mind when I saw Mala live. Enjoyed until the last minute."...more

Country/Region : Netherlands
Songs

(246)

Albums

(51)

Playlists

(0)
1

2

3

4

5

6

7

8

9

10

11

12

13

14

15

16

17

18

19

20

21

22

23

24

25

26

27

28

29

30

31

32

33

34

35

36

37

38

39

40

41

42

43

44

45

46

47

48

49

50

51

52

53

54

55

56

57

58

59

60

61

62

63

64

65

66

67

68

69

70

71

72

73

74

75

76

77

78

79

80

81

82

83

84

85

86

87

88

89

90

91

92

93

94

95

96

97

98

99

100
Listen to Mala's new songs including "Super Calm", "Internet", "Go and let go" and many more. Enjoy Mala's latest songs and explore the Mala's new music albums. If you want to download Mala songs MP3, use the Boomplay App to download the Mala songs for free. Discover Mala's latest songs, popular songs, trending songs all on Boomplay.
Mala is the alter ego of singer songwriter Martina Lucic, born in Croatia and raised in The Netherlands. The word 'mala' can best be translated as ' girl' or 'little one', something her father still calls her. In 1994 during the Yugoslav Civil War, Martina and her family fled to the Netherlands. Even though she has no memories of the war, she has felt the pain and sadness her family experienced, but she has also felt the hope and endless love they have for each other. Now the time has come to share that emotional story with you, the listener, as a bold testament to her courageous family.

"People listen to music for different reasons, and when they listen to mine, I hope they feel something in that moment that matters to them." - Mala

Some Facebook reviews about Mala:
"Down to earth and great music."
"Heard her today at Café de Haas in Voerendaal, music that really enters your soul, great voice, I really enjoyed."
"Heard her today at Struinen in de Tuinen in Maastricht, I got tears in my eyes from her last song Black Stains."
"Pure, emotion and fun are three of the many words that came to mind when I saw Mala live. Enjoyed until the last minute."
New Comments(
1

)
FAQs about Mala
Where is Mala from?
He is from Netherlands.
What are the latest songs of Mala?
The latest songs of Mala are The Satyr, Rolled back eyes and The Judge.
What are the best songs of Mala?
The best songs of Mala are Danse pour moi ft. Booba and On contrôle la zone ft. Booba.
What are the best albums of Mala?
The best albums of Mala are Behind the Scenes, No Money No Friends and Saoudien.
How to download songs of Mala?
You can download songs of Mala from Boomplay App for free.
Firstly, install Boomplay app on your mobile phone.
Secondly, navigate to the song you would like to download.
Thirdly, Tap on More > Download.