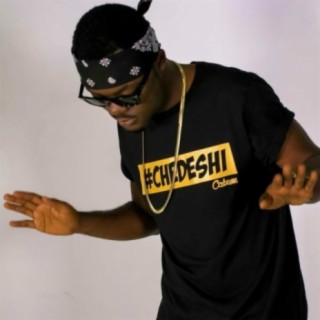 CABUM
Current #16.2k

All Time #11.5k

Cabum, born Frank Kwame Gyasi- Frimpong on 15 June 1985, to Ghanaian highlife musician Alhaji Kwame Frimpong (popularly known as Alhaji K. Frimpong) and Joyce Asabia Frimpong, is a Ghanaian rapper from Kumasi. Many of Cabum songs become very popular and trendy online with a great number of streaming and downloads on Boomplay.

Career.
After two years of work, he got signed to Rock Entertainment and worked with a few managers including Andy Kem and Yaw Sarpong-Kumankuma. He has since released his first studio album "The Beginning".

Follow Boomplay and keep up to date with the latest Cabum songs and information.

Achievement.
His slogan or emblem which literally means "Cherish it" normally precedes or ends all his records. He uses that slogan to usher his listeners into his music to cherish his lyrics. Cabum has since shared the stage with Angelique Kidjo and Youssou Ndour at the Mo Ibrahim Freedom Concept

CABLUM Albums
• The Beginning
• "Dodoodo"
• "Atingya"
• "Style Bea be"
• "Devile in my temple"
• "To be a man"

Cabum songs are included in Boomplay music playlists. Search to stream and download Cabum songs MP3/ single/ albums on the platform....more

Country/Region : Ghana
Songs

(13)

Albums

(14)

Playlists

(3)
1

2

3

4

5

6

7

8

9

10

11

12

13
Listen to CABUM's new songs including "Tukye (feat. Braa Benk, Reggie, Jay Bahd & O'Kenneth)", "Zakari ft. Stonebwoy & Sarkodie", "Ahokyer3 Y3 Ade Foo ft. Kweku Smoke & Bosom P-Yung" and many more. Enjoy CABUM's latest songs and explore the CABUM's new music albums. If you want to download CABUM songs MP3, use the Boomplay App to download the CABUM songs for free. Discover CABUM's latest songs, popular songs, trending songs all on Boomplay.
Cabum, born Frank Kwame Gyasi- Frimpong on 15 June 1985, to Ghanaian highlife musician Alhaji Kwame Frimpong (popularly known as Alhaji K. Frimpong) and Joyce Asabia Frimpong, is a Ghanaian rapper from Kumasi. Many of Cabum songs become very popular and trendy online with a great number of streaming and downloads on Boomplay.

Career.
After two years of work, he got signed to Rock Entertainment and worked with a few managers including Andy Kem and Yaw Sarpong-Kumankuma. He has since released his first studio album "The Beginning".

Follow Boomplay and keep up to date with the latest Cabum songs and information.

Achievement.
His slogan or emblem which literally means "Cherish it" normally precedes or ends all his records. He uses that slogan to usher his listeners into his music to cherish his lyrics. Cabum has since shared the stage with Angelique Kidjo and Youssou Ndour at the Mo Ibrahim Freedom Concept

CABLUM Albums
• The Beginning
• "Dodoodo"
• "Atingya"
• "Style Bea be"
• "Devile in my temple"
• "To be a man"

Cabum songs are included in Boomplay music playlists. Search to stream and download Cabum songs MP3/ single/ albums on the platform.
New Comments(
1

)