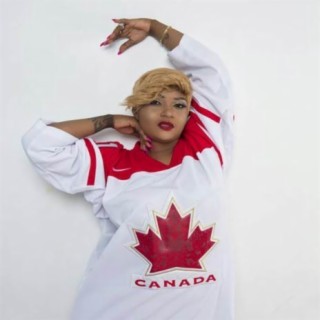 Shilole
Current #9,141

All Time #10.2k

Shilole have built a profound reputation because of her remarkable talent and loyal fans. Shilole was born Zena Yusuf Mohammed on December 20, 1987, in Igunga District, Tanzania. Many of Shilole songs become very popular and trendy online with a great number of streaming and downloads on Boomplay. She specializes in the R&B, Zouk and new generation Tanzania music popularly known as Bongo Fleva.

She has also recorded with a number of artists including Mr Camera (South Africa) and Selebobo (Nigeria). Shilole is considered as one of the most influential artists among her fans and is said to be the most loved female artist in Tanzania, the first female artist in Tanzania to clock 1 million followers in Instagram, Tanzania's most popular social network.

Shilole is credited as one of the key figures in the popularization of Tanzanias new music genre Bongo Flava, as a career to upcoming female artist.

Career
She was raised by a single mother that passed away when she was young. Shilole dreamt of becoming a pilot as a young child, but her dreams were cut short when she got pregnant at 14 years old.

"But all my dreams were shattered when I got pregnant at the age of 14. I had to leave school and raise a child while I was still a child myself."

Her early pregnancy brought plenty of complications in her life as she almost died while giving birth. The complexities arose because of her age. Shilole was too young to give birth biologically.

Shilole started singing officially in 2008 but didn't gain widespread fame until 2013 for her hit singles. These include songs like Lawama and Dume Dada. Since her breakthrough, she has been releasing hit after hit, elevating her reputation in the crowded Tanzanian music industry.

Shilole releases songs in different genres, including Bongo Flava, R&B and Zouk, a new generation of Tanzania music that is gaining momentum fast.

Follow Boomplay and keep up to date with the latest Shilole songs and information.

Shilole Songs
Shilole's story has been a great inspiration to many in Tanzania, and her music and entrepreneurial success make it more enticing. Over the years, the multitalented artist and actress has released many songs. These include the following:
• Lawama (2013)
• Dume Dada (2013)
• Paka la Bar (2013)
• Nakomaa na Jiji (2014)
• Chuna Buzi (2014)
• Namchuka (2015)
• Malele (2015)
• Nyang'anyang'a (2016)
• Say My Name (2016)
• Hatutoi Kiki (2016)
• Kigori (2017)
• Mchaka Mchaka (2018)
• Viuno – ft G Nako (2020)
• Nikagongee – remix (2019)
• Ukinitekenya – ft Aslay(2019)
• My photo – ft Baba Levo (2020)
• Mot Mdogo Mdogo – ft Man Fongo (2016)
• Pindua Meza (2020)

Shilole songs are included in Boomplay music playlists. Search to stream and download Shilole songs MP3/ single/ albums on the platform....more

Country/Region : Tanzania
Listen to Shilole's new songs including "Sitaki Mazoea ft. Jay Melody", "Niite Mbwa w/ Mchina Mweusi", "Ukintekenya ft. Aslay" and many more. Enjoy Shilole's latest songs and explore the Shilole's new music albums. If you want to download Shilole songs MP3, use the Boomplay App to download the Shilole songs for free. Discover Shilole's latest songs, popular songs, trending songs all on Boomplay.
Shilole have built a profound reputation because of her remarkable talent and loyal fans. Shilole was born Zena Yusuf Mohammed on December 20, 1987, in Igunga District, Tanzania. Many of Shilole songs become very popular and trendy online with a great number of streaming and downloads on Boomplay. She specializes in the R&B, Zouk and new generation Tanzania music popularly known as Bongo Fleva.

She has also recorded with a number of artists including Mr Camera (South Africa) and Selebobo (Nigeria). Shilole is considered as one of the most influential artists among her fans and is said to be the most loved female artist in Tanzania, the first female artist in Tanzania to clock 1 million followers in Instagram, Tanzania's most popular social network.

Shilole is credited as one of the key figures in the popularization of Tanzanias new music genre Bongo Flava, as a career to upcoming female artist.

Career
She was raised by a single mother that passed away when she was young. Shilole dreamt of becoming a pilot as a young child, but her dreams were cut short when she got pregnant at 14 years old.

"But all my dreams were shattered when I got pregnant at the age of 14. I had to leave school and raise a child while I was still a child myself."

Her early pregnancy brought plenty of complications in her life as she almost died while giving birth. The complexities arose because of her age. Shilole was too young to give birth biologically.

Shilole started singing officially in 2008 but didn't gain widespread fame until 2013 for her hit singles. These include songs like Lawama and Dume Dada. Since her breakthrough, she has been releasing hit after hit, elevating her reputation in the crowded Tanzanian music industry.

Shilole releases songs in different genres, including Bongo Flava, R&B and Zouk, a new generation of Tanzania music that is gaining momentum fast.

Follow Boomplay and keep up to date with the latest Shilole songs and information.

Shilole Songs
Shilole's story has been a great inspiration to many in Tanzania, and her music and entrepreneurial success make it more enticing. Over the years, the multitalented artist and actress has released many songs. These include the following:
• Lawama (2013)
• Dume Dada (2013)
• Paka la Bar (2013)
• Nakomaa na Jiji (2014)
• Chuna Buzi (2014)
• Namchuka (2015)
• Malele (2015)
• Nyang'anyang'a (2016)
• Say My Name (2016)
• Hatutoi Kiki (2016)
• Kigori (2017)
• Mchaka Mchaka (2018)
• Viuno – ft G Nako (2020)
• Nikagongee – remix (2019)
• Ukinitekenya – ft Aslay(2019)
• My photo – ft Baba Levo (2020)
• Mot Mdogo Mdogo – ft Man Fongo (2016)
• Pindua Meza (2020)

Shilole songs are included in Boomplay music playlists. Search to stream and download Shilole songs MP3/ single/ albums on the platform.
New Comments(
8

)
FAQs about Shilole
Where is Shilole from?
She is from Tanzania.
What are the latest songs of Shilole?
The latest songs of Shilole are Niite Mbwa w/ Mchina Mweusi, Sitaki Mazoea ft. Jay Melody and Mama Ntilie.
What are the best songs of Shilole?
The best songs of Shilole are Sitaki Mazoea ft. Jay Melody, Niite Mbwa w/ Mchina Mweusi and Ukintekenya ft. Aslay.
What are the best albums of Shilole?
The best albums of Shilole are Sitaki Mazoea (feat. Jay Melody), Niite Mbwa and Ukintekenya.
How to download songs of Shilole?
You can download songs of Shilole from Boomplay App for free.
Firstly, install Boomplay app on your mobile phone.
Secondly, navigate to the song you would like to download.
Thirdly, Tap on More > Download.