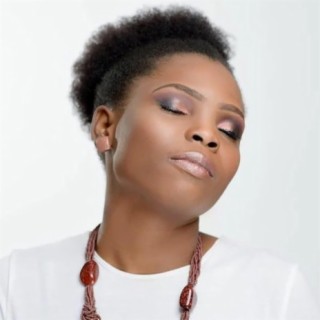 Victoria Orenze
Current #709

All Time #608

Victoria Orenze is a popular Nigerian preacher, gospel singer, a songwriter, recording artist and stage performer. Victoria Orenze was born on the 23rd of March. Many of Victoria songs become very popular and trendy online with a great number of streaming and downloads on Boomplay.

Career
Victoria Orenze started as a backup singer in her church before moving up to the gospel genre by leading worship and praises. She then started out writing her own song lyrics. In every song, she endeavors to make her message clear.

She is not only a preacher, but fire personified. Her praise sections know best the way to touch the hearts of people, and the videos on YouTube get hundreds of thousands of views. She believes in the true worship of Jesus Christ and that every Christian should believe in the Almighty God and the spreading of the gospel in every generation.

She is also known for her ability to lead worship sessions in various circles where she is invited. She uses her voice to draw souls unto God, showing anyone that listens to her that God is the right way.She is really all about spiritual enlightenment. She often collaborates with other gospel singers.

Achievements
• She was chosen in the song of the year level in the CLIMA Awards 2018 for Victoria Orenze song 'On Fire',
• The song Victoria Orenze assisted in 'Alagbada Ina' was chosen in African Gospel Music
• Media Awards AGMMA in the year 2018 in the Song of Excellence category.

Follow Boomplay and keep up to date with the latest Victoria songs and information.

Songs
• On Fire
• Draw
• Covenant Keeping God
• I Want to See You
• Emi Mimo
• Invade Me
• Brooding
• We Bow Down
• Extraordinary (Snippet)
• Only the Living
• The Presence
• Alagbada Ina
• Holy
• I Thirst for You
• Faithful God
• Oh the Breath
• I Proclaim You
• OH Holy Night
• HeartCry
• Great and Mighty
• We Hail You

Victoria songs are included in Boomplay music playlists. Search to stream and download Victoria songs MP3/ single/ albums on the platform....more

Country/Region : Nigeria
Songs

(1)

Albums

(1)

Playlists

(1)
Listen to Victoria Orenze's new songs including "SHALOM (JEHOVAH MY PEACE)", and many more. Enjoy Victoria Orenze's latest songs and explore the Victoria Orenze's new music albums. If you want to download Victoria Orenze songs MP3, use the Boomplay App to download the Victoria Orenze songs for free. Discover Victoria Orenze's latest songs, popular songs, trending songs all on Boomplay.
Victoria Orenze is a popular Nigerian preacher, gospel singer, a songwriter, recording artist and stage performer. Victoria Orenze was born on the 23rd of March. Many of Victoria songs become very popular and trendy online with a great number of streaming and downloads on Boomplay.

Career
Victoria Orenze started as a backup singer in her church before moving up to the gospel genre by leading worship and praises. She then started out writing her own song lyrics. In every song, she endeavors to make her message clear.

She is not only a preacher, but fire personified. Her praise sections know best the way to touch the hearts of people, and the videos on YouTube get hundreds of thousands of views. She believes in the true worship of Jesus Christ and that every Christian should believe in the Almighty God and the spreading of the gospel in every generation.

She is also known for her ability to lead worship sessions in various circles where she is invited. She uses her voice to draw souls unto God, showing anyone that listens to her that God is the right way.She is really all about spiritual enlightenment. She often collaborates with other gospel singers.

Achievements
• She was chosen in the song of the year level in the CLIMA Awards 2018 for Victoria Orenze song 'On Fire',
• The song Victoria Orenze assisted in 'Alagbada Ina' was chosen in African Gospel Music
• Media Awards AGMMA in the year 2018 in the Song of Excellence category.

Follow Boomplay and keep up to date with the latest Victoria songs and information.

Songs
• On Fire
• Draw
• Covenant Keeping God
• I Want to See You
• Emi Mimo
• Invade Me
• Brooding
• We Bow Down
• Extraordinary (Snippet)
• Only the Living
• The Presence
• Alagbada Ina
• Holy
• I Thirst for You
• Faithful God
• Oh the Breath
• I Proclaim You
• OH Holy Night
• HeartCry
• Great and Mighty
• We Hail You

Victoria songs are included in Boomplay music playlists. Search to stream and download Victoria songs MP3/ single/ albums on the platform.
New Comments(
204

)
FAQs about Victoria Orenze
Where is Victoria Orenze from?
She is from Nigeria.
What are the latest songs of Victoria Orenze?
The latest songs of Victoria Orenze are See How Far: Gratitude (Reflections) ft. Nathaniel Bassey & dunsin oyekan, Promises (Hallelujah) and Supernatural.
What are the best songs of Victoria Orenze?
The best songs of Victoria Orenze are Spirit Chant, God Can, Very Great God, Nothing Too Hard and Na so so Wonder.
What are the best albums of Victoria Orenze?
The best albums of Victoria Orenze are Spirit Chant, Return Rev. 2:4 and God Can (Live Ministration).
How to download songs of Victoria Orenze?
You can download songs of Victoria Orenze from Boomplay App for free.
Firstly, install Boomplay app on your mobile phone.
Secondly, navigate to the song you would like to download.
Thirdly, Tap on More > Download.