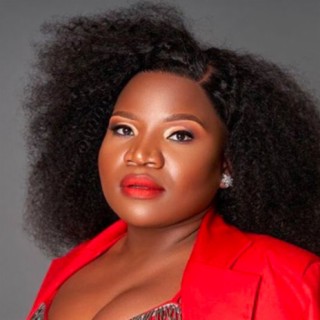 Makhadzi
Current #9

All Time #22

Ndivhudzannyi Ralivhona stage name Makhadzi is a famous South African artist, lyricist, and dancer. Many of Makhadzi songs become very popular and trendy online with a great number of streaming and downloads on Boomplay.

She is generally recognized for her hit tunes Tshanda Vhuya and Matorokisi. She referenced that she sings in her local language to support the individuals of the Venda county in South Africa. Makhadzi was conceived in Ha-Mashamba Tshivhangani, Limpopo on the 30th of June,1996.

Career
Makhadzi's career officially kicked off in 2010 when she joined the Makirikiri dance group as a dancer.The studio manager listened to the recording Makhadzi made while tinkering with the studio's recording equipment. He was impressed and officially called her to record her songs. This was a life-changing opportunity for her. Ndivhudzannyi's first album was released in 2012. Between 2012 and 2020, she has released 6 albums.

Makhadzi Albums
• Ndo Tshiyani (2013)
• Litshani U Tsala Murahu (2014)
• Muhwalo Uya Ndemela (2015)
• Yo Shoma (2016)
• Shumela Venda (2nd November 2017) - 9 songs.
• Matorokisi (1st November 2019) - 9 songs
• Kokovha (16th October 2020) - 9 songs
• Muya Wanga (28th August 2020) - 9 songs

Follow Boomplay and keep up-to-date with the latest Makhadzi songs and information.

Achievement
In 2017, she won the 'Best Tshivenda Hit award,' during the LMAC awards.
For Makhadzi, 2018 was a great year. She was nominated in four different categories during the TSHIMA awards. And she went home with all of them. They include:
- Best Tshivenda dance artist/album of the year.
- Female artist of the year.
- Tshivenda song of the year.
- Best Tshivenda artist of the year.
- In 2019, she grabbed most of the nominations at the TSHIMA awards again.

Makhadzi songs are included in Boomplay music playlists. Search to stream and download Makhadzi songs MP3/ single/ albums on the platform....more

Country/Region : South Africa
Songs

(0)

Albums

(0)

Playlists

(1)

Similar Artists

(10)
Listen to Makhadzi's new songs including and many more. Enjoy Makhadzi's latest songs and explore the Makhadzi's new music albums. If you want to download Makhadzi songs MP3, use the Boomplay App to download the Makhadzi songs for free. Discover Makhadzi's latest songs, popular songs, trending songs all on Boomplay.
Ndivhudzannyi Ralivhona stage name Makhadzi is a famous South African artist, lyricist, and dancer. Many of Makhadzi songs become very popular and trendy online with a great number of streaming and downloads on Boomplay.

She is generally recognized for her hit tunes Tshanda Vhuya and Matorokisi. She referenced that she sings in her local language to support the individuals of the Venda county in South Africa. Makhadzi was conceived in Ha-Mashamba Tshivhangani, Limpopo on the 30th of June,1996.

Career
Makhadzi's career officially kicked off in 2010 when she joined the Makirikiri dance group as a dancer.The studio manager listened to the recording Makhadzi made while tinkering with the studio's recording equipment. He was impressed and officially called her to record her songs. This was a life-changing opportunity for her. Ndivhudzannyi's first album was released in 2012. Between 2012 and 2020, she has released 6 albums.

Makhadzi Albums
• Ndo Tshiyani (2013)
• Litshani U Tsala Murahu (2014)
• Muhwalo Uya Ndemela (2015)
• Yo Shoma (2016)
• Shumela Venda (2nd November 2017) - 9 songs.
• Matorokisi (1st November 2019) - 9 songs
• Kokovha (16th October 2020) - 9 songs
• Muya Wanga (28th August 2020) - 9 songs

Follow Boomplay and keep up-to-date with the latest Makhadzi songs and information.

Achievement
In 2017, she won the 'Best Tshivenda Hit award,' during the LMAC awards.
For Makhadzi, 2018 was a great year. She was nominated in four different categories during the TSHIMA awards. And she went home with all of them. They include:
- Best Tshivenda dance artist/album of the year.
- Female artist of the year.
- Tshivenda song of the year.
- Best Tshivenda artist of the year.
- In 2019, she grabbed most of the nominations at the TSHIMA awards again.

Makhadzi songs are included in Boomplay music playlists. Search to stream and download Makhadzi songs MP3/ single/ albums on the platform.