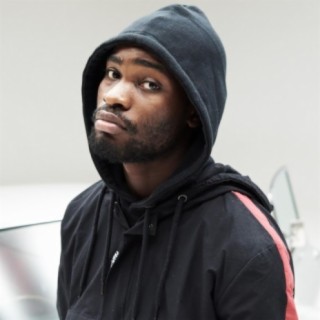 Dave
Current #854

All Time #779

David Orobosa Omoregie (born 5 June 1998), also known as Santan Dave or just Dave, is a British rapper, musician, singer, songwriter, record producer and actor. Many of Dave songs become very popular and trendy online with a great number of streaming and downloads on Boomplay.

Dave was born on 5 June 1998 in Angell Town in the Brixton area of South London, to Nigerian parents from the Edo ethnic group. His father, Frank Omoregie, a pastor and his mother, Juliet Doris Omoregie, a nurse. He has two older brothers, Benjamin who is eight years older than him and Christopher who is five years older than him.

Dave's father was deported to Nigeria when Dave was just a few months old due to visa issues; he had believed he was travelling on a missionary visa but was actually on a visitor's visa. Dave's mother had to flee with his brothers due to fear of deportation herself and was not reunited with Dave until three months later. The family was then left homeless for a period and had to make a home on South London's buses.

David Orobosa Omoregie Dave attended St Mark's Academy, a Church of England school in Mitcham, and, later, Richmond upon Thames College in Twickenham, where he studied law, philosophy, ethics, while also completing an additional module in sound design and politics. He secured a place at De Montfort University in Leicester to study law but never attended, choosing instead to focus on his musical career. Dave is also an avid supporter of Manchester United F.C.

Both of Dave's older brothers were in prison throughout his teenage years. When Dave was 11, his brother Christopher, who is currently still in prison, was sentenced to life imprisonment with a minimum of 18 years for his involvement in the March 2010 gang murder of 15-year-old Sofyen Belamouadden at London Victoria station. Then when Dave was 15, his other brother Benjamin went to prison for four years for robbery, for which he was released in 2018.

Career
Dave moved to Streatham, South London from nearby Brixton at the age of 7. He began composing music at an early age; he started writing lyrics at 11 after watching his older brother practise rapping at home and he taught himself piano after his mother got him an electric keyboard for Christmas when he was 14.

Dave made his debut appearance, at the age of 16, on a platform named [email protected], performing a freestyle in May 2015. That July he dropped a single with just audio on Mixtape Madness called 'Mid Summer Night'. He then progressed, releasing a freestyle entitled 'Karma' on the channel PacmanTV in August and a freestyle on Street Starz TV, a YouTube channel for freestyle, in September. Dave performed his first SB.TV 'Warm Up Session' in November and then he released his first track 'JKYL+HYD' on the platform in January 2016. In March he made his debut performance on Charlie Sloth's 'Fire in the Booth', a freestyle segment on BBC Radio 1Xtra. Later that month, Dave performed his first show with a support slot for Kano at London's Troxy.

Dave released his debut extended play Six Paths in 2016, after the release of a number of successful singles including the grime song "Thiago Silva" with AJ Tracey. In the same year, Canadian rapper Drake premiered a remix single of Dave's song "Wanna Know" featuring himself on OVO Sound Radio. Dave released his second EP Game Over in 2017. In 2018, his political song "Question Time"-which directed criticism towards the British Government-won the Ivor Novello Award for Best Contemporary Song. In the same year he released "Funky Friday", featuring Fredo, which became his first number-one song on the UK Singles Chart and his first platinum certified release.

Dave's debut album Psychodrama (2019) was met with widespread critical acclaim and debuted at number one on the UK Albums Chart, having the biggest first week streams for a UK rap album. It went on to win the Mercury Prize, and Album of the Year at the 2020 Brit Awards. He made his acting debut in the third season of the Netflix series Top Boy, which was released in September 2019. In July 2021, Dave released his record breaking sophomore album We're All Alone in This Together which was a critical success and his second UK number-one album. He released the single "Starlight" on 3 March 2022, which became his longest running and his first solo UK number-one single. Dave has gained acclaim for his socially conscious lyricism and wordplay, and is among the most recognised British rappers.

Achievements
• He won the Best Newcomer at the 2017 MOBO Awards
• His song "Question Time" won him Best Contemporary Song at the 2018 Ivor Novello Awards
• He won the Most Played New Independent Act at the 2018 AIM Awards
• He won the Breakthrough Music Act at the 2019 GQ Men of the Year Awards
• His Album Psychodrama won the best Album at the 2019 Mercury Prize
• His Album Psychodrama won the best Independent Album at the 2019 AIM Awards
• His song "Funky Friday" won him the Best Independent Track at the 2019 AIM Aw...more

Country/Region : United Kingdom
Songs

(26)

Albums

(12)

Playlists

(18)
1

2

3

4

5

6

7

8

9

10

11

12

13

14

15

16

17

18

19

20

21

22

23

24

25

26
Listen to Dave's new songs including "How I Met My Ex", "Samantha ft. J Hus", "Thiago Silva ft. AJ Tracey" and many more. Enjoy Dave's latest songs and explore the Dave's new music albums. If you want to download Dave songs MP3, use the Boomplay App to download the Dave songs for free. Discover Dave's latest songs, popular songs, trending songs all on Boomplay.
David Orobosa Omoregie (born 5 June 1998), also known as Santan Dave or just Dave, is a British rapper, musician, singer, songwriter, record producer and actor. Many of Dave songs become very popular and trendy online with a great number of streaming and downloads on Boomplay.
Dave was born on 5 June 1998 in Angell Town in the Brixton area of South London, to Nigerian parents from the Edo ethnic group. His father, Frank Omoregie, a pastor and his mother, Juliet Doris Omoregie, a nurse. He has two older brothers, Benjamin who is eight years older than him and Christopher who is five years older than him.
Dave's father was deported to Nigeria when Dave was just a few months old due to visa issues; he had believed he was travelling on a missionary visa but was actually on a visitor's visa. Dave's mother had to flee with his brothers due to fear of deportation herself and was not reunited with Dave until three months later. The family was then left homeless for a period and had to make a home on South London's buses.
David Orobosa Omoregie Dave attended St Mark's Academy, a Church of England school in Mitcham, and, later, Richmond upon Thames College in Twickenham, where he studied law, philosophy, ethics, while also completing an additional module in sound design and politics. He secured a place at De Montfort University in Leicester to study law but never attended, choosing instead to focus on his musical career. Dave is also an avid supporter of Manchester United F.C.
Both of Dave's older brothers were in prison throughout his teenage years. When Dave was 11, his brother Christopher, who is currently still in prison, was sentenced to life imprisonment with a minimum of 18 years for his involvement in the March 2010 gang murder of 15-year-old Sofyen Belamouadden at London Victoria station. Then when Dave was 15, his other brother Benjamin went to prison for four years for robbery, for which he was released in 2018.
Career
Dave moved to Streatham, South London from nearby Brixton at the age of 7. He began composing music at an early age; he started writing lyrics at 11 after watching his older brother practise rapping at home and he taught himself piano after his mother got him an electric keyboard for Christmas when he was 14.
Dave made his debut appearance, at the age of 16, on a platform named
[email protected]
, performing a freestyle in May 2015. That July he dropped a single with just audio on Mixtape Madness called 'Mid Summer Night'. He then progressed, releasing a freestyle entitled 'Karma' on the channel PacmanTV in August and a freestyle on Street Starz TV, a YouTube channel for freestyle, in September. Dave performed his first SB.TV 'Warm Up Session' in November and then he released his first track 'JKYL+HYD' on the platform in January 2016. In March he made his debut performance on Charlie Sloth's 'Fire in the Booth', a freestyle segment on BBC Radio 1Xtra. Later that month, Dave performed his first show with a support slot for Kano at London's Troxy.
Dave released his debut extended play Six Paths in 2016, after the release of a number of successful singles including the grime song "Thiago Silva" with AJ Tracey. In the same year, Canadian rapper Drake premiered a remix single of Dave's song "Wanna Know" featuring himself on OVO Sound Radio. Dave released his second EP Game Over in 2017. In 2018, his political song "Question Time"-which directed criticism towards the British Government-won the Ivor Novello Award for Best Contemporary Song. In the same year he released "Funky Friday", featuring Fredo, which became his first number-one song on the UK Singles Chart and his first platinum certified release.
Dave's debut album Psychodrama (2019) was met with widespread critical acclaim and debuted at number one on the UK Albums Chart, having the biggest first week streams for a UK rap album. It went on to win the Mercury Prize, and Album of the Year at the 2020 Brit Awards. He made his acting debut in the third season of the Netflix series Top Boy, which was released in September 2019. In July 2021, Dave released his record breaking sophomore album We're All Alone in This Together which was a critical success and his second UK number-one album. He released the single "Starlight" on 3 March 2022, which became his longest running and his first solo UK number-one single. Dave has gained acclaim for his socially conscious lyricism and wordplay, and is among the most recognised British rappers.
Achievements
• He won the Best Newcomer at the 2017 MOBO Awards
• His song "Question Time" won him Best Contemporary Song at the 2018 Ivor Novello Awards
• He won the Most Played New Independent Act at the 2018 AIM Awards
• He won the Breakthrough Music Act at the 2019 GQ Men of the Year Awards
• His Album Psychodrama won the best Album at the 2019 Mercury Prize
• His Album Psychodrama won the best Independent Album at the 2019 AIM Awards
• His song "Funky Friday" won him the Best Independent Track at the 2019 AIM Aw
New Comments(
50

)
FAQs about Dave
Where is Dave from?
He is from United Kingdom.
What are the latest songs of Dave?
The latest songs of Dave are I Couldn't Find You, Come stai? and FAITH.
What are the best songs of Dave?
The best songs of Dave are Location ft. Burna Boy, Starlight and Clash ft. Stormzy.
What are the best albums of Dave?
The best albums of Dave are We're All Alone In This Together, PSYCHODRAMA and Starlight.
How to download songs of Dave?
You can download songs of Dave from Boomplay App for free.
Firstly, install Boomplay app on your mobile phone.
Secondly, navigate to the song you would like to download.
Thirdly, Tap on More > Download.