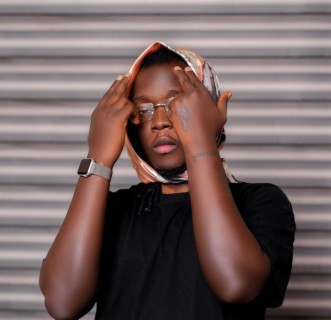 Thamarvel
Current #0

All Time #17.5k

Meet the Nigerian Born Afro-pop Singer, Songwriter and Record producer "Thamarvel".
Rotimi Tosin Iyanuoluwa popularly known as Thamarvel is a professional entertainer and a performing act.


Thamarvel was born and brought up in Nigeria, he drives his root and origin from Ondo State where He also started his education at Brighter school in Ikare,
He continued his high school at Greater Tomorrow College and completed his first degree at the age of 21 from Ondo state University.


The raving talented singer is a clear expression of the new generation alternative style, socially influential trend-setting urbanized Sound,


He is a fusion of Afro-beat and Afro-pop culture with a heavy presence on digital platforms, radio and Television.


Popularly known for his distinct style, humble attitude, passionate creativity, commitment to his music as well as maintaining an eclectic energy,
Thamarvel is bridging the gap between the average listener and his conventional audience.


Since Music is an art, originality is an important factor and of great value to him,
His hard work is evident as he has been featured on several songs over the years with couple of projects to his credit,


His body of works captures a unique, urban-afro vibe sound and represents the new era....more

Country/Region : Nigeria
Songs

(32)

Albums

(10)

Playlists

(0)

Videos and More
1

2

3

4

5

6

7

8

9

10

11

12

13

14

15

16

17

18

19

20

21

22

23

24

25

26

27

28

29

30

31

32
Videos
Similar Artists (0)
Listen to Thamarvel's new songs including "Jabole", "Foreplay ft. Magnito & ClassiQ", "Melissa" and many more. Enjoy Thamarvel's latest songs and explore the Thamarvel's new music albums. If you want to download Thamarvel songs MP3, use the Boomplay App to download the Thamarvel songs for free. Discover Thamarvel's latest songs, popular songs, trending songs all on Boomplay.
Meet the Nigerian Born Afro-pop Singer, Songwriter and Record producer "Thamarvel".
Rotimi Tosin Iyanuoluwa popularly known as Thamarvel is a professional entertainer and a performing act.


Thamarvel was born and brought up in Nigeria, he drives his root and origin from Ondo State where He also started his education at Brighter school in Ikare,
He continued his high school at Greater Tomorrow College and completed his first degree at the age of 21 from Ondo state University.


The raving talented singer is a clear expression of the new generation alternative style, socially influential trend-setting urbanized Sound,


He is a fusion of Afro-beat and Afro-pop culture with a heavy presence on digital platforms, radio and Television.


Popularly known for his distinct style, humble attitude, passionate creativity, commitment to his music as well as maintaining an eclectic energy,
Thamarvel is bridging the gap between the average listener and his conventional audience.


Since Music is an art, originality is an important factor and of great value to him,
His hard work is evident as he has been featured on several songs over the years with couple of projects to his credit,


His body of works captures a unique, urban-afro vibe sound and represents the new era.
New Comments(
11

)
FAQs about Thamarvel
Where is Thamarvel from?
He is from Nigeria.
What are the latest songs of Thamarvel?
The latest songs of Thamarvel are Jabole, Melodies In My Head and High Budget ft. Promphizy.
What are the best songs of Thamarvel?
The best songs of Thamarvel are Melissa, Foreplay ft. Magnito & ClassiQ and Jabole.
What are the best albums of Thamarvel?
The best albums of Thamarvel are How It All Started, Foreplay and Jabole.
How to download songs of Thamarvel?
You can download songs of Thamarvel from Boomplay App for free.
Firstly, install Boomplay app on your mobile phone.
Secondly, navigate to the song you would like to download.
Thirdly, Tap on More > Download.