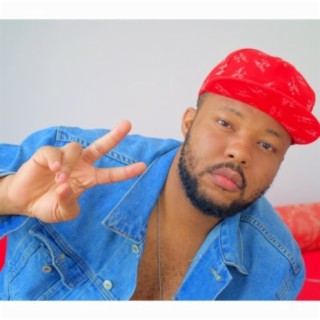 PC Lapez
Current #2,111

All Time #2,224

PC Lapez is a famous Nigerian singer, music producer and song writer currently making waves in the music industry. Many of PC Lapez songs shot to fame online and got large downloaded now, e.g. Obim. He is presently based in Honoi, Vietnam. Lapez was born on July 22, but actual year and place of birth not known. Lapez is of an Igbo decent.

Follow Boomplay and keep up-to-date with latest PC Lapez songs and information.

Career:
Lapez began his music career professionally some years ago and has so far released a number of hit singles. He has come up with singles like Them Must Talk, Ekene, Double Hustle, Na God, Apama Nollywood, Prayer for Fans, I Never See among numerous others.

Lapez has a good look, creative and highly talented music star. He has also made appearances with top music artistes like Phyno, Flavour, Olamide, Onyeoma, Hope Nelson and others.

Lapez is also a music producer with several music audios to his credit, among them Tuke Tuke, Baby Oku and many others. PC Lapez has produced so many audios such as "Baby Oku" Gyration, "Tuke tuke" just to mention but a few.

He is doing well in the entertainment world and does not settles for less in his career.

He has become a force to reckon with in the music industry, thrilling and winning the hearts of many music lovers across the globe.

PC Lapez songs are included in Boomplay music playlists. Search to stream and download PC Lapez songs MP3/ single/ albums on the platform....more

Country : Nigeria
Songs

(0)

Albums

(0)

Playlists

(1)
Listen to PC Lapez's new songs including and many more. Enjoy PC Lapez's latest songs and explore the PC Lapez's new music albums. If you want to download PC Lapez songs MP3, use the Boomplay App to download the PC Lapez songs for free. Discover PC Lapez's latest songs, popular songs, trending songs all on Boomplay.
PC Lapez is a famous Nigerian singer, music producer and song writer currently making waves in the music industry. Many of PC Lapez songs shot to fame online and got large downloaded now, e.g. Obim. He is presently based in Honoi, Vietnam. Lapez was born on July 22, but actual year and place of birth not known. Lapez is of an Igbo decent.

Follow Boomplay and keep up-to-date with latest PC Lapez songs and information.

Career:
Lapez began his music career professionally some years ago and has so far released a number of hit singles. He has come up with singles like Them Must Talk, Ekene, Double Hustle, Na God, Apama Nollywood, Prayer for Fans, I Never See among numerous others.

Lapez has a good look, creative and highly talented music star. He has also made appearances with top music artistes like Phyno, Flavour, Olamide, Onyeoma, Hope Nelson and others.

Lapez is also a music producer with several music audios to his credit, among them Tuke Tuke, Baby Oku and many others. PC Lapez has produced so many audios such as "Baby Oku" Gyration, "Tuke tuke" just to mention but a few.

He is doing well in the entertainment world and does not settles for less in his career.

He has become a force to reckon with in the music industry, thrilling and winning the hearts of many music lovers across the globe.

PC Lapez songs are included in Boomplay music playlists. Search to stream and download PC Lapez songs MP3/ single/ albums on the platform.
New Comments(
37

)