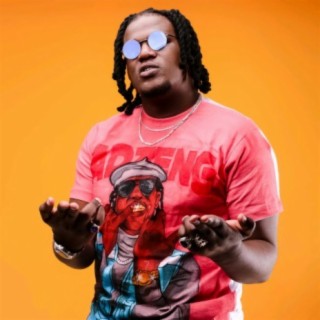 Breeder LW
Current #4,417

All Time #2,297

Breeder LW is a Kenyan hip-hop artist with amazin music. Many Breeder Lw songs become very popular and trendy online with a great number of streaming and downloads on Boomplay. Breeder LW is a fast-rising rapper with amazing songs. Breeder Lw is known for songs like NI Kubaya, Missed call, Kitu Nono, Bei Imepanda and many more.

Breeder LW lives in Kenya as he attended Ukishindwa Kuwinda Subiri Mzoga and completed his education at the Multimedia University of Kenya.

Breeder Lw was born and raised in Dagoretti, Kenya. He attended Secondary School in Nairobi and later transferred to Iten, Elgeyo Marakwet.Growing up Breeders' parents played a lot of music. This would later influence Breeder and his older brother who is popularly known as Kenyan Creature to pursue music as a career.

CAREER AND ACHIEVEMENTS
His musical journey started to actualize in high school when he started composing lyrics and dropping bars. He acquired both his names in high school, with Breeder being a nickname and 'Lw' which stands for 'Lyrical Wizards' being the name of the trio rapper group he was a member of. He chose to adapt 'Lw' as his name, as a way of paying homage to his roots.

In 2014, he started rapping while being an MC, however, he did not start doing music professionally until 2017. As an underground rapper, Breeder would participate in numerous rap battles as well as talent search shows, in hopes of making it someday as a rapper in the Kenyan music industry. His first major project was the 'Nairobi State of Mind 'NSOM' EP which set him up for the success he has been enjoying today.

In 2018, Breeder released his full-length LP, 'Kabla Kuosa' which comprised eleven tracks. The LP was successful and managed to intrigue top rapper Kayvo Kforce, who expressed interest in working on Breeders album.

His breakthrough song would turn out to be 'Do Re Mi' featuring Benzema, which opened him up to mainstream success. To date, he has worked with several renowned Kenyan artists including the great Khaligraph Jones.

Follow Boomplay and keep up-to-date with the latest Breeder Lw songs and information.

Breeder LW Songs
• Missed Call
• Bazenga Daddii
• Yes Bana
• Genjeness
• Masaa ni Mbaya

Breeder Lw songs are included in Boomplay music playlists. Search to stream and download Breeder Lw songs MP3/ single/ albums on the platform....more

Country : Kenya
Listen to Breeder LW's new songs including "Wanjapi (Remix) ft. Unco Jing Jong, LilMaina & Maandy", "Gin Ama Whiskey ft. Mejja", "Pattern ft. NDOVU KUU & TRIO MIO" and many more. Enjoy Breeder LW's latest songs and explore the Breeder LW's new music albums. If you want to download Breeder LW songs MP3, use the Boomplay App to download the Breeder LW songs for free. Discover Breeder LW's latest songs, popular songs, trending songs all on Boomplay.
Breeder LW is a Kenyan hip-hop artist with amazin music. Many Breeder Lw songs become very popular and trendy online with a great number of streaming and downloads on Boomplay. Breeder LW is a fast-rising rapper with amazing songs. Breeder Lw is known for songs like NI Kubaya, Missed call, Kitu Nono, Bei Imepanda and many more.

Breeder LW lives in Kenya as he attended Ukishindwa Kuwinda Subiri Mzoga and completed his education at the Multimedia University of Kenya.

Breeder Lw was born and raised in Dagoretti, Kenya. He attended Secondary School in Nairobi and later transferred to Iten, Elgeyo Marakwet.Growing up Breeders' parents played a lot of music. This would later influence Breeder and his older brother who is popularly known as Kenyan Creature to pursue music as a career.

CAREER AND ACHIEVEMENTS
His musical journey started to actualize in high school when he started composing lyrics and dropping bars. He acquired both his names in high school, with Breeder being a nickname and 'Lw' which stands for 'Lyrical Wizards' being the name of the trio rapper group he was a member of. He chose to adapt 'Lw' as his name, as a way of paying homage to his roots.

In 2014, he started rapping while being an MC, however, he did not start doing music professionally until 2017. As an underground rapper, Breeder would participate in numerous rap battles as well as talent search shows, in hopes of making it someday as a rapper in the Kenyan music industry. His first major project was the 'Nairobi State of Mind 'NSOM' EP which set him up for the success he has been enjoying today.

In 2018, Breeder released his full-length LP, 'Kabla Kuosa' which comprised eleven tracks. The LP was successful and managed to intrigue top rapper Kayvo Kforce, who expressed interest in working on Breeders album.

His breakthrough song would turn out to be 'Do Re Mi' featuring Benzema, which opened him up to mainstream success. To date, he has worked with several renowned Kenyan artists including the great Khaligraph Jones.

Follow Boomplay and keep up-to-date with the latest Breeder Lw songs and information.

Breeder LW Songs
• Missed Call
• Bazenga Daddii
• Yes Bana
• Genjeness
• Masaa ni Mbaya

Breeder Lw songs are included in Boomplay music playlists. Search to stream and download Breeder Lw songs MP3/ single/ albums on the platform.