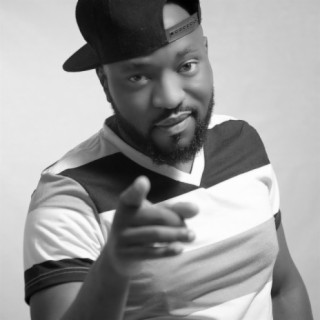 Tbwoy
Current #10.6k

All Time #21.5k

Tanonga Nswana who is know as Tbwoy is a Zambian singer and song writer. He was born on 21st May 1986 in Kabwe, Central province. He begun his kindergarten at Trinity Pre-school in Lusaka were he showed early signs of musical talent as he would sing and create his own melodies. He later attended Chibombo primary and Secondary School where he completed his General Education in 2003. To further his studies he enrolled at Greenwood Institute to study Motor Vehicle Engineering City and Guilds and National Institute for Public Administration (NIPA) to study Purchasing and Supply.
Many of Tbwoy songs become very popular and trendy online with a great number of streaming and downloads on Boomplay.

He has been present in the Zambian Music industry from 2003 but attained stardom in 2008 when he released his hit single dubbed "Mwati uziba". The song proceeded to top majority of playlists on different music platforms.


CAREER AND ACHIEVEMENTS
Just upon completing his General education he recorded his studio single in 2003, which sparked a great flaming musical career as he received positive feedback and encouragement from many people. He remained musically active by releasing a stream of singles until he released his first album in 2006 under the label Super Shine Investment titled 'Amama" which translates as "My mother".

The album was a tribute to his late mother who passed in 2001. The album featured song that professed gratitude to his mother for her Love, care and good morals she inculcated in him as well as a song like "Amama" and "some some" that promised her that he will make it in Life and make her proud. Amama did not have a massive response like he anticipated, but it introduced a young talent with huge ambitions.

In the early years of his career he wrote songs for artist like Mc wabwino, Jane Osborne and many more. He released his second album in 2008 titled Mwati uziba....more

Country/Region : Zambia
Songs

(68)

Albums

(11)

Playlists

(0)
1

2

3

4

5

6

7

8

9

10

11

12

13

14

15

16

17

18

19

20

21

22

23

24

25

26

27

28

29

30

31

32

33

34

35

36

37

38

39

40

41

42

43

44

45

46

47

48

49

50

51

52

53

54

55

56

57

58

59

60

61

62

63

64

65

66

67

68
Listen to Tbwoy's new songs including "Mailo ft. T- Low", "Mumanikonda", "It Could Be You" and many more. Enjoy Tbwoy's latest songs and explore the Tbwoy's new music albums. If you want to download Tbwoy songs MP3, use the Boomplay App to download the Tbwoy songs for free. Discover Tbwoy's latest songs, popular songs, trending songs all on Boomplay.
Tanonga Nswana who is know as Tbwoy is a Zambian singer and song writer. He was born on 21st May 1986 in Kabwe, Central province. He begun his kindergarten at Trinity Pre-school in Lusaka were he showed early signs of musical talent as he would sing and create his own melodies. He later attended Chibombo primary and Secondary School where he completed his General Education in 2003. To further his studies he enrolled at Greenwood Institute to study Motor Vehicle Engineering City and Guilds and National Institute for Public Administration (NIPA) to study Purchasing and Supply.
Many of Tbwoy songs become very popular and trendy online with a great number of streaming and downloads on Boomplay.

He has been present in the Zambian Music industry from 2003 but attained stardom in 2008 when he released his hit single dubbed "Mwati uziba". The song proceeded to top majority of playlists on different music platforms.


CAREER AND ACHIEVEMENTS
Just upon completing his General education he recorded his studio single in 2003, which sparked a great flaming musical career as he received positive feedback and encouragement from many people. He remained musically active by releasing a stream of singles until he released his first album in 2006 under the label Super Shine Investment titled 'Amama" which translates as "My mother".

The album was a tribute to his late mother who passed in 2001. The album featured song that professed gratitude to his mother for her Love, care and good morals she inculcated in him as well as a song like "Amama" and "some some" that promised her that he will make it in Life and make her proud. Amama did not have a massive response like he anticipated, but it introduced a young talent with huge ambitions.

In the early years of his career he wrote songs for artist like Mc wabwino, Jane Osborne and many more. He released his second album in 2008 titled Mwati uziba.
New Comments(
7

)
FAQs about Tbwoy
Where is Tbwoy from?
He is from Zambia.
How to download songs of Tbwoy?
You can download songs of Tbwoy from Boomplay App for free.
Firstly, install Boomplay app on your mobile phone.
Secondly, navigate to the song you would like to download.
Thirdly, Tap on More > Download.