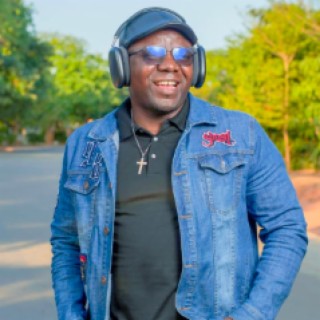 Samuel Mwenda
Current #99k+

All Time #117.6k

Samuel Mwenda, born on the 25th of August in 1982 is a talented rising Gospel
artiste/songwriter who has been on the music scene for a while now. As all kids have limitless imaginations and dreams to come true, Samuel Mwenda' interest for music started way back since his childhood, coming from a family with a strong religion beliefs, Samuel joined the choir at very tender age and after joining he choir his love for music grew even stronger.

The artist is motivated by a number of factors including the passion to serve the Lord, the
passion for other people in the world, being the voice for the voice, and the ability to work
with other artists to enrich the genres of Gospel music.

Consequently, Samuel Mwenda is passionate about the underprivileged and this music is also
working as a channel for him to reach out to the people who are underprivileged, broken-
hearted, plagued with various catastrophes and calamities and give a message of
encouragement for such people. Following his efforts to spread the gospel through music, Samuel has released one studio album tagged "Mapeto".

Additionally, he has released two singles this year; "Tribute" and "Mutima" that mark as a great foundation for his forthcoming album dotted "Mutima". Samuel Mwenda is grateful to a number of people who have played a part to help him reach where is currently but most important, he gives God Almighty the praise and gratitude for everything He has done in His life, from childhood until this Time of his life and career, God is the cornerstone for this Artist.

Above everything, the bigger picture for the artist is to take this music as a full time career and make as many good songs for the people to listen to and appreciate, therefore being encouraged, ministered to and find a sense of hope. From now and onward, Samuel Mwenda is stuck to music for life
and He is not planning of leaving the industry unless otherwise....more

Country/Region : Zambia
Songs

(34)

Albums

(11)

Playlists

(0)
1

2

3

4

5

6

7

8

9

10

11

12

13

14

15

16

17

18

19

20

21

22

23

24

25

26

27

28

29

30

31

32

33

34
Listen to Samuel Mwenda's new songs including "Lesa Amipale", "Ba Leisa", "Njila Ya Chifundo" and many more. Enjoy Samuel Mwenda's latest songs and explore the Samuel Mwenda's new music albums. If you want to download Samuel Mwenda songs MP3, use the Boomplay App to download the Samuel Mwenda songs for free. Discover Samuel Mwenda's latest songs, popular songs, trending songs all on Boomplay.
Samuel Mwenda, born on the 25th of August in 1982 is a talented rising Gospel
artiste/songwriter who has been on the music scene for a while now. As all kids have limitless imaginations and dreams to come true, Samuel Mwenda' interest for music started way back since his childhood, coming from a family with a strong religion beliefs, Samuel joined the choir at very tender age and after joining he choir his love for music grew even stronger.

The artist is motivated by a number of factors including the passion to serve the Lord, the
passion for other people in the world, being the voice for the voice, and the ability to work
with other artists to enrich the genres of Gospel music.

Consequently, Samuel Mwenda is passionate about the underprivileged and this music is also
working as a channel for him to reach out to the people who are underprivileged, broken-
hearted, plagued with various catastrophes and calamities and give a message of
encouragement for such people. Following his efforts to spread the gospel through music, Samuel has released one studio album tagged "Mapeto".

Additionally, he has released two singles this year; "Tribute" and "Mutima" that mark as a great foundation for his forthcoming album dotted "Mutima". Samuel Mwenda is grateful to a number of people who have played a part to help him reach where is currently but most important, he gives God Almighty the praise and gratitude for everything He has done in His life, from childhood until this Time of his life and career, God is the cornerstone for this Artist.

Above everything, the bigger picture for the artist is to take this music as a full time career and make as many good songs for the people to listen to and appreciate, therefore being encouraged, ministered to and find a sense of hope. From now and onward, Samuel Mwenda is stuck to music for life
and He is not planning of leaving the industry unless otherwise.
New Comments(
0

)

What do you think of this artist?
FAQs about Samuel Mwenda
Where is Samuel Mwenda from?
He is from Zambia.
What are the latest songs of Samuel Mwenda?
The latest songs of Samuel Mwenda are Infa, Uluse and Natembenuka.
What are the best songs of Samuel Mwenda?
The best songs of Samuel Mwenda are Lesa Amipale, Njila Ya Chifundo and Chifundo.
What are the best albums of Samuel Mwenda?
The best albums of Samuel Mwenda are Mutima God's Project, Mapeto and Ngoma.
How to download songs of Samuel Mwenda?
You can download songs of Samuel Mwenda from Boomplay App for free.
Firstly, install Boomplay app on your mobile phone.
Secondly, navigate to the song you would like to download.
Thirdly, Tap on More > Download.