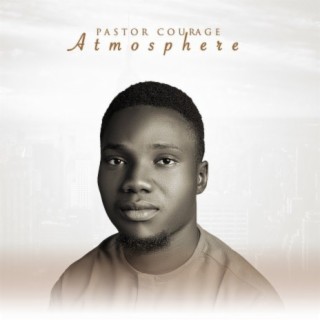 Pastor Courage
Current #898

All Time #3,340

Pastor Courage is a Nigerian gospel Musician, Pianist, Writer, Producer, Voice Coach, Music Director and JESUS Lover 100%. He was born and raised in Nigeria and currently hails in Abuja, Nigeria. Many of Pastor Courage's Songs became very popular and trendy on social media in line with a great number of streaming and downloads on Boomplay.

Career
Pastor Courage is an upcoming Nigerian gospel artist who started singing at a tender age and now he is proud to have 6 albums and 18 songs under his name. His taste in the gospel scene is one of a kind in the country and he is mentoring quite a number of young artists with the ability of getting into the praise and worship game. His debut album "Glory Of Divinity" a 13 sound track album, with the lead song 'God Of The Supernatural' featured artists like Mercy Peter and Mirasong and currently has over 13.1k streams on Boomplay.

His second Album "You Are Bigger" didn't feature any artists in the game but its his third highest streamed album since its premier on Boomplay with over 74.4k Streams on Boomplay. His third Album "Atmosphere" which he didn't feature any artist is his highest streamed album having over 152k streams. His fourth album "Answered Prayer" has over 101.2K Streams on Boomplay. Pastor Courage's second last album "You Are Good" which again doesn't feature any artist has over 36.9K streams. His last Album "Jesus Everywhere" has over 470 Streams on Boomplay.

Follow Boomplay and keep up to date with the latest songs of Pastor Courage and information.

Pastor Courage Songs
• You Are Good
• Atmosphere
• Jesus Everywhere
• You Are Bigger
• This Year
• My Story
• Heaven Rejoices
• Answered Prayers

Pastor Courage Songs are included in Boomplay music playlists. Search, stream, and download Pastor Courage Songs, her latest singles and albums in MP3 only on the Boomplay platform for free...more

Country/Region : Nigeria
Songs

(55)

Albums

(35)

Playlists

(0)
1

2

3

4

5

6

7

8

9

10

11

12

13

14

15

16

17

18

19

20

21

22

23

24

25

26

27

28

29

30

31

32

33

34

35

36

37

38

39

40

41

42

43

44

45

46

47

48

49

50

51

52

53

54

55
Listen to Pastor Courage's new songs including "I will never be poor", "Adonai", "One For The Lord" and many more. Enjoy Pastor Courage's latest songs and explore the Pastor Courage's new music albums. If you want to download Pastor Courage songs MP3, use the Boomplay App to download the Pastor Courage songs for free. Discover Pastor Courage's latest songs, popular songs, trending songs all on Boomplay.
Pastor Courage is a Nigerian gospel Musician, Pianist, Writer, Producer, Voice Coach, Music Director and JESUS Lover 100%. He was born and raised in Nigeria and currently hails in Abuja, Nigeria. Many of Pastor Courage's Songs became very popular and trendy on social media in line with a great number of streaming and downloads on Boomplay.

Career
Pastor Courage is an upcoming Nigerian gospel artist who started singing at a tender age and now he is proud to have 6 albums and 18 songs under his name. His taste in the gospel scene is one of a kind in the country and he is mentoring quite a number of young artists with the ability of getting into the praise and worship game. His debut album "Glory Of Divinity" a 13 sound track album, with the lead song 'God Of The Supernatural' featured artists like Mercy Peter and Mirasong and currently has over 13.1k streams on Boomplay.

His second Album "You Are Bigger" didn't feature any artists in the game but its his third highest streamed album since its premier on Boomplay with over 74.4k Streams on Boomplay. His third Album "Atmosphere" which he didn't feature any artist is his highest streamed album having over 152k streams. His fourth album "Answered Prayer" has over 101.2K Streams on Boomplay. Pastor Courage's second last album "You Are Good" which again doesn't feature any artist has over 36.9K streams. His last Album "Jesus Everywhere" has over 470 Streams on Boomplay.

Follow Boomplay and keep up to date with the latest songs of Pastor Courage and information.

Pastor Courage Songs
• You Are Good
• Atmosphere
• Jesus Everywhere
• You Are Bigger
• This Year
• My Story
• Heaven Rejoices
• Answered Prayers

Pastor Courage Songs are included in Boomplay music playlists. Search, stream, and download Pastor Courage Songs, her latest singles and albums in MP3 only on the Boomplay platform for free
FAQs about Pastor Courage
Where is Pastor Courage from?
He is from Nigeria.
How to download songs of Pastor Courage?
You can download songs of Pastor Courage from Boomplay App for free.
Firstly, install Boomplay app on your mobile phone.
Secondly, navigate to the song you would like to download.
Thirdly, Tap on More > Download.