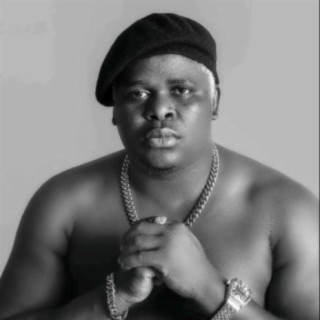 Anyidons
Current #1,593

All Time #1,356

Frank Ifeanyi Dons (born 14 April) popularly known by his stage name as Anyidons is a Nigerian singer, songwriter and highlife musician of Igbo origin. He hails from Imo State, Nigeria.Anyidons is from Mbano, in Imo State, Nigeria. He is a Christian.

Anyidons has worked alongside popular musicians like Kcee, Zoro and among others. Anyidons is a graduate of engineering from the Petroleum Training Institute (PTI), Warri, Delta State, Nigeria.

Many Anyidons songs become very popular and trendy online with a great number of streaming and downloads on Boomplay.

Career
Anyidons interest in music started when he was still young. While in the university, he started his career writing songs and performing in shows and music fest within in Warri, Delta state.He came to the limelight, after he featured popular musicians KCee in his music single Isee in 2019.

He released several other hit tracks with Kcee.Anyidons have worked alongside other musicians like Zoro, Ejyke Nwa Mba, Singah and many others.Anyidons won the Highlife Grand Fest organized by Nigerian Breweries in 2018.

In 2020, Anyidons released his debut album "Igbotic ". Igbotic album is a 7 track album and featured popular musicians like Zoro, Ejyke Nwa Mba, Singah and Kcee.In December 2021, Anyidons released another album titled "Africanish."

Follow Boomplay and keep up-to-date with the latest Anyidons songs and information.

Anyidons Songs
• Deputy Jesus
• Some of his songs include
• Igbotic
• Isee
• Deputy Jesus
• Ije love
• Lift
• Akpagi

Anyidons songs are included in Boomplay music playlists. Search to stream and download Anyidons songs MP3/ single/ albums on the platform....more

Country/Region : Nigeria
Songs

(42)

Albums

(19)

Playlists

(0)
1

2

3

4

5

6

7

8

9

10

11

12

13

14

15

16

17

18

19

20

21

22

23

24

25

26

27

28

29

30

31

32

33

34

35

36

37

38

39

40

41

42
Listen to Anyidons's new songs including "Deputy Jesus", "Maria", "Offor ft. Duncan Mighty & Zubby Michael" and many more. Enjoy Anyidons's latest songs and explore the Anyidons's new music albums. If you want to download Anyidons songs MP3, use the Boomplay App to download the Anyidons songs for free. Discover Anyidons's latest songs, popular songs, trending songs all on Boomplay.
Frank Ifeanyi Dons (born 14 April) popularly known by his stage name as Anyidons is a Nigerian singer, songwriter and highlife musician of Igbo origin. He hails from Imo State, Nigeria.Anyidons is from Mbano, in Imo State, Nigeria. He is a Christian.

Anyidons has worked alongside popular musicians like Kcee, Zoro and among others. Anyidons is a graduate of engineering from the Petroleum Training Institute (PTI), Warri, Delta State, Nigeria.

Many Anyidons songs become very popular and trendy online with a great number of streaming and downloads on Boomplay.

Career
Anyidons interest in music started when he was still young. While in the university, he started his career writing songs and performing in shows and music fest within in Warri, Delta state.He came to the limelight, after he featured popular musicians KCee in his music single Isee in 2019.

He released several other hit tracks with Kcee.Anyidons have worked alongside other musicians like Zoro, Ejyke Nwa Mba, Singah and many others.Anyidons won the Highlife Grand Fest organized by Nigerian Breweries in 2018.

In 2020, Anyidons released his debut album "Igbotic ". Igbotic album is a 7 track album and featured popular musicians like Zoro, Ejyke Nwa Mba, Singah and Kcee.In December 2021, Anyidons released another album titled "Africanish."

Follow Boomplay and keep up-to-date with the latest Anyidons songs and information.

Anyidons Songs
• Deputy Jesus
• Some of his songs include
• Igbotic
• Isee
• Deputy Jesus
• Ije love
• Lift
• Akpagi

Anyidons songs are included in Boomplay music playlists. Search to stream and download Anyidons songs MP3/ single/ albums on the platform.
New Comments(
29

)
FAQs about Anyidons
Where is Anyidons from?
He is from Nigeria.
What are the latest songs of Anyidons?
The latest songs of Anyidons are Igbo Bu Ofu, Chiamaka ft. Jaywillz and Wisdom ft. Blessnnachi, Buike & Igboboiyspace.
What are the best songs of Anyidons?
The best songs of Anyidons are Deputy Jesus, Offor ft. Duncan Mighty & Zubby Michael and Igbotic (feat. Kcee).
What are the best albums of Anyidons?
The best albums of Anyidons are Igbotic, Africanish and UPGRADED.
How to download songs of Anyidons?
You can download songs of Anyidons from Boomplay App for free.
Firstly, install Boomplay app on your mobile phone.
Secondly, navigate to the song you would like to download.
Thirdly, Tap on More > Download.