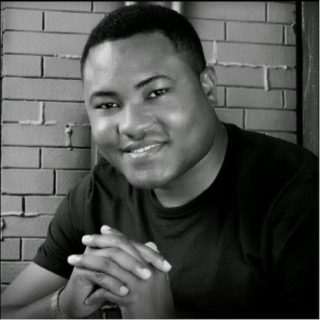 Evans Ighodalo
Current #8,253

All Time #3,152

Evans Ighodalo is an anointed songwriter, vocalist and an international artiste who is vastly emerging as one of the best out of Africa.

Evans Ighodalo songs become very popular and trendy online with a great number of streaming and downloads on Boomplay.

Career
As a song writer, Evans believes that God's word is the final authority and this has a major impact in several songs he has written such as: Drink from the River, Higher, I love to praise, We lift you Higher and many more spreading across the world as regular songs with awesome testimonies.

As an experienced and seasoned vocalist, he has sang and shared stages home and abroad with Sinach, Don Moen, Nathaniel Bassey, William Murphy, Kurt Karr, Frank Edward, Tye Tribett, Vine Song, Wale Adenuga, Muyiwa Olarewaju, Kunle Ajayi, Bob Fits, Root of David, Crystal Sound and presently a member of the Avalanche, amongst other music outfits.

Evans greatest desire is to see his songs transform lives through worship that comes from the heart, to see the presence of God permeate every listener and give their lives a total experience of His glory.

Follow Boomplay and keep up to date with the latest Evans Ighodalo songs and information.

Evans Ighodalo Songs
• Dance of Joy
• Healing Stream
• Rejoice (feat. Chris Bender)
• Osemudiamhen
• Blessed Be the Name
• I'm Blessed
• I Give Me All
• You Alone Are God
• Great Are You Lord (feat. Elijah Oyelade)
• We Lift You
• Praise Medley
• Drink from the River
• Odighi Onye Dika Gi
• Arise Nigeria (feat. Minister Mex, Racheal & Chigospel)
• Jehovah Imaranma
• You Are Worthy
• Higher
• You Satisfy My Heart
• I Will Praise You Lord
• Lord Be Lifted
• Imela
• Thank You
• Mighty God
• Ogheneworuno
• Nothing Else
• I Am Brand New
• Have Your Way
• All I Want
• I Love to Praise
• On Christmas Day (feat. Molly B)
• Born of God
• Greater

Evans Ighodalo songs are included in Boomplay music playlists. Search to stream and download Evans Ighodalo songs MP3/ single/ albums on the platform....more

Country/Region : Nigeria
Songs

(23)

Albums

(9)

Playlists

(0)
1

2

3

4

5

6

7

8

9

10

11

12

13

14

15

16

17

18

19

20

21

22

23
Listen to Evans Ighodalo's new songs including "Great Are You Lord ft. Elijah Oyelade", "Rejoice", "Born Of God" and many more. Enjoy Evans Ighodalo's latest songs and explore the Evans Ighodalo's new music albums. If you want to download Evans Ighodalo songs MP3, use the Boomplay App to download the Evans Ighodalo songs for free. Discover Evans Ighodalo's latest songs, popular songs, trending songs all on Boomplay.
Evans Ighodalo is an anointed songwriter, vocalist and an international artiste who is vastly emerging as one of the best out of Africa.

Evans Ighodalo songs become very popular and trendy online with a great number of streaming and downloads on Boomplay.

Career
As a song writer, Evans believes that God's word is the final authority and this has a major impact in several songs he has written such as: Drink from the River, Higher, I love to praise, We lift you Higher and many more spreading across the world as regular songs with awesome testimonies.

As an experienced and seasoned vocalist, he has sang and shared stages home and abroad with Sinach, Don Moen, Nathaniel Bassey, William Murphy, Kurt Karr, Frank Edward, Tye Tribett, Vine Song, Wale Adenuga, Muyiwa Olarewaju, Kunle Ajayi, Bob Fits, Root of David, Crystal Sound and presently a member of the Avalanche, amongst other music outfits.

Evans greatest desire is to see his songs transform lives through worship that comes from the heart, to see the presence of God permeate every listener and give their lives a total experience of His glory.

Follow Boomplay and keep up to date with the latest Evans Ighodalo songs and information.

Evans Ighodalo Songs
• Dance of Joy
• Healing Stream
• Rejoice (feat. Chris Bender)
• Osemudiamhen
• Blessed Be the Name
• I'm Blessed
• I Give Me All
• You Alone Are God
• Great Are You Lord (feat. Elijah Oyelade)
• We Lift You
• Praise Medley
• Drink from the River
• Odighi Onye Dika Gi
• Arise Nigeria (feat. Minister Mex, Racheal & Chigospel)
• Jehovah Imaranma
• You Are Worthy
• Higher
• You Satisfy My Heart
• I Will Praise You Lord
• Lord Be Lifted
• Imela
• Thank You
• Mighty God
• Ogheneworuno
• Nothing Else
• I Am Brand New
• Have Your Way
• All I Want
• I Love to Praise
• On Christmas Day (feat. Molly B)
• Born of God
• Greater

Evans Ighodalo songs are included in Boomplay music playlists. Search to stream and download Evans Ighodalo songs MP3/ single/ albums on the platform.
New Comments(
1

)