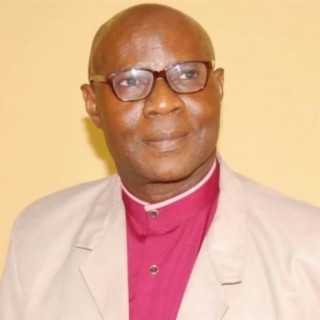 Evang. Niyi Adedokun
Current #4,906

All Time #6,263

Evang Niyi Adedokun was born in August 27 1948. Many of Evang Niyi Adedokun songs become very popular and trendy online with a great number of streaming and downloads on Boomplay. He has more than 30 albums to his credit. He is a father a pastor a motivational speaker.

Career
Niyi Adedokun known as the Glory Singer is a living legend in the gospel music industry; a great icon to the gospel artists. Evangelist Niyi Adedokun was one of the earliest Christian Yoruba musician who revolutionalized the gospel music industry in Nigeria, his songs are backed up with define revelations as he revealed in one of his chats with the media years ago "The Lord has instructed me when I started many years ago that He would inspire my utterances." Another thing that makes his songs peculiar is that some of his songs are satirical in nature. Addressing him as an Evangelist only portrays one side of him; He should have been better called a prophet.

In the 80s and 90s during the military era in Nigeria, when voices were few to be heard, under the dictatoship rules and tyrant leadership between 1993-1998, when no civilian dared not, when the rulers were terror and death personified; this rugged and fearless prophet came up with songs of warnings and Prophecies of the impending danger of the then Head of State. He didn't limit the hearing of his songs to the street alone,he made sure cassettes got to the hearing of those leaders by delivering it to them.

One of his Prophecies in his album "Esan Ko gbo' gun" (Vengeance /Nemesis has no Remedy) He revealed how God instructed him to go on a 7days fasting and prayers and on the 7th day, God told him the impending danger that was hanging on the head of the tyrant ruler, if he refuse to change from his evil deeds of arbitrary killings, tampering with Christianity and evil deeds.

This prophet in that record did not hesitate to deliver what the judgment of God was; he declared that his (the tyrant) government had been delivered to his neighbor and torn in the name of The Father and of the Son and Holy Spirit. That scenario would remain one of the Biblical Belshazzar son to Nebuchadnezzar (the handwriting on the wall) during Daniel's era. Not too long to that time that that Head of State died mysteriously, up till today the cause of his death is yet to be unraveled.

What about his Prophecy on the 3 ethics groups in Nigeria "Nigeria E ku Ojo Meta" a blessed Land.This prophecy was also satirical He is renowned with the use of parables in his songs. What he Prophesied and declared many years ago on the issue of ethnicity is what the nation is still struggling with till today.

Evangelist Niyi Adedokun has so many albums to his credit, songs based on Prophecies, warnings (Aigba IKilo Olode), (Hunter who was warned but refused) the ones that challenge one's faith in Jesus; Olorun Se Mi(God offended me), Awaye Ma Lo.(No one will Not Die) and so many others that can never be deleted from the memory of those who lived in those eras.

Follow Boomplay and keep up to date with the latest Evang Niyi Adedokun songs and information.

Evang Niyi Adedokun Songs
• Ninu Irin Ajo Mi
• Mera Tan Ra Mije
• Make Me Holy Lord
• Tan Imole
• The Call
• Ore Gba Jesu
• Esan Ko Gbogun
• Jiji Ti Moji Loni
• I Know My Lord
• Iribomi Elede
• Ogun Ara Eni
• Ipe Ndun O
• Yes I Will Go
• Ise Tolugbala Ran Mi
• Asan Ninu Asan
• Today May Be The Last
• Nigeria Dowo Re Oluwa

Evang Niyi Adedokun songs are included in Boomplay music playlists. Search to stream and download Evang Niyi Adedokun songs MP3/ single/ albums on the platform....more

Country/Region : Nigeria
Listen to Evang. Niyi Adedokun's new songs including "Ninu Iri Ajo Mi", "Olorun Se Mi", "Esan Ko Gbo'Ogun" and many more. Enjoy Evang. Niyi Adedokun's latest songs and explore the Evang. Niyi Adedokun's new music albums. If you want to download Evang. Niyi Adedokun songs MP3, use the Boomplay App to download the Evang. Niyi Adedokun songs for free. Discover Evang. Niyi Adedokun's latest songs, popular songs, trending songs all on Boomplay.
Evang. Niyi Adedokun Biography
Evang Niyi Adedokun was born in August 27 1948. Many of Evang Niyi Adedokun songs become very popular and trendy online with a great number of streaming and downloads on Boomplay. He has more than 30 albums to his credit. He is a father a pastor a motivational speaker.

Career
Niyi Adedokun known as the Glory Singer is a living legend in the gospel music industry; a great icon to the gospel artists. Evangelist Niyi Adedokun was one of the earliest Christian Yoruba musician who revolutionalized the gospel music industry in Nigeria, his songs are backed up with define revelations as he revealed in one of his chats with the media years ago "The Lord has instructed me when I started many years ago that He would inspire my utterances." Another thing that makes his songs peculiar is that some of his songs are satirical in nature. Addressing him as an Evangelist only portrays one side of him; He should have been better called a prophet.

In the 80s and 90s during the military era in Nigeria, when voices were few to be heard, under the dictatoship rules and tyrant leadership between 1993-1998, when no civilian dared not, when the rulers were terror and death personified; this rugged and fearless prophet came up with songs of warnings and Prophecies of the impending danger of the then Head of State. He didn't limit the hearing of his songs to the street alone,he made sure cassettes got to the hearing of those leaders by delivering it to them.

One of his Prophecies in his album "Esan Ko gbo' gun" (Vengeance /Nemesis has no Remedy) He revealed how God instructed him to go on a 7days fasting and prayers and on the 7th day, God told him the impending danger that was hanging on the head of the tyrant ruler, if he refuse to change from his evil deeds of arbitrary killings, tampering with Christianity and evil deeds.

This prophet in that record did not hesitate to deliver what the judgment of God was; he declared that his (the tyrant) government had been delivered to his neighbor and torn in the name of The Father and of the Son and Holy Spirit. That scenario would remain one of the Biblical Belshazzar son to Nebuchadnezzar (the handwriting on the wall) during Daniel's era. Not too long to that time that that Head of State died mysteriously, up till today the cause of his death is yet to be unraveled.

What about his Prophecy on the 3 ethics groups in Nigeria "Nigeria E ku Ojo Meta" a blessed Land.This prophecy was also satirical He is renowned with the use of parables in his songs. What he Prophesied and declared many years ago on the issue of ethnicity is what the nation is still struggling with till today.

Evangelist Niyi Adedokun has so many albums to his credit, songs based on Prophecies, warnings (Aigba IKilo Olode), (Hunter who was warned but refused) the ones that challenge one's faith in Jesus; Olorun Se Mi(God offended me), Awaye Ma Lo.(No one will Not Die) and so many others that can never be deleted from the memory of those who lived in those eras.

Follow Boomplay and keep up to date with the latest Evang Niyi Adedokun songs and information.

Evang Niyi Adedokun Songs
• Ninu Irin Ajo Mi
• Mera Tan Ra Mije
• Make Me Holy Lord
• Tan Imole
• The Call
• Ore Gba Jesu
• Esan Ko Gbogun
• Jiji Ti Moji Loni
• I Know My Lord
• Iribomi Elede
• Ogun Ara Eni
• Ipe Ndun O
• Yes I Will Go
• Ise Tolugbala Ran Mi
• Asan Ninu Asan
• Today May Be The Last
• Nigeria Dowo Re Oluwa

Evang Niyi Adedokun songs are included in Boomplay music playlists. Search to stream and download Evang Niyi Adedokun songs MP3/ single/ albums on the platform.
New Comments(
11

)
FAQs about Evang. Niyi Adedokun
Where is Evang. Niyi Adedokun from?
He is from Nigeria.
How to download songs of Evang. Niyi Adedokun?
You can download songs of Evang. Niyi Adedokun from Boomplay App for free.
Firstly, install Boomplay app on your mobile phone.
Secondly, navigate to the song you would like to download.
Thirdly, Tap on More > Download.