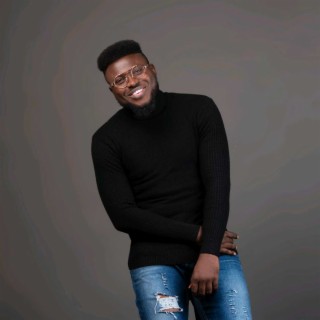 Jlyricz
Current #2,623

All Time #1,157

Contemporary Christian artiste Jlyricz was born and raised in Benin-City until he had to leave in his early teens. He always knew he was a creative but it wasn't until he started thinking that it might never happen that he got started. Since his debut in 2017, he has had a prolific run releasing several singles such as Idi Nma, Never Let Me Fall, Tell Me, Daily, On High, Know You etc as well as three EPs; The Redeemed (2017), Thankful (2018) and Love Play (2018). He also released his first compilation Love & Gospel: The Collection and its deluxe version in 2019. A profilic writer with a knack for fusing genres and writing lyrics inspired mostly by his relationship with God and his everyday experiences his music has received positive reviews around the world.

Aside music, Jlyricz is also a prolific writer. He has written for several publications as well as publishing two books; Echoes Of Silence and This Traffic In My Head. He is currently working on his forthcoming music project....more

Boom ID : 90344421 Country : Nigeria Gender : Male
Songs

(153)

Albums

(60)

Playlists

(1)
1

2

3

4

5

6

7

8

9

10

11

12

13

14

15

16

17

18

19

20

21

22

23

24

25

26

27

28

29

30

31

32

33

34

35

36

37

38

39

40

41

42

43

44

45

46

47

48

49

50

51

52

53

54

55

56

57

58

59

60

61

62

63

64

65

66

67

68

69

70

71

72

73

74

75

76

77

78

79

80

81

82

83

84

85

86

87

88

89

90

91

92

93

94

95

96

97

98

99

100
Listen to Jlyricz's new songs including "Inside", "Drown", "Don't Leave Me Lord" and many more. Enjoy Jlyricz's latest songs and explore the Jlyricz's new music albums. If you want to download Jlyricz songs MP3, use the Boomplay App to download the Jlyricz songs for free. Discover Jlyricz's latest songs, popular songs, trending songs all on Boomplay.
Contemporary Christian artiste Jlyricz was born and raised in Benin-City until he had to leave in his early teens. He always knew he was a creative but it wasn't until he started thinking that it might never happen that he got started. Since his debut in 2017, he has had a prolific run releasing several singles such as Idi Nma, Never Let Me Fall, Tell Me, Daily, On High, Know You etc as well as three EPs; The Redeemed (2017), Thankful (2018) and Love Play (2018). He also released his first compilation Love & Gospel: The Collection and its deluxe version in 2019. A profilic writer with a knack for fusing genres and writing lyrics inspired mostly by his relationship with God and his everyday experiences his music has received positive reviews around the world.

Aside music, Jlyricz is also a prolific writer. He has written for several publications as well as publishing two books; Echoes Of Silence and This Traffic In My Head. He is currently working on his forthcoming music project.