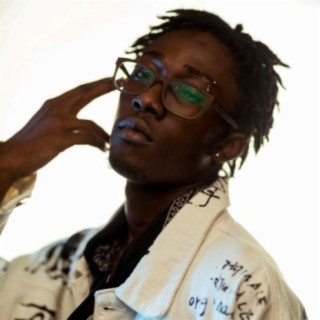 Phronesis
Current #36.8k

All Time #12.7k

Phronesis (born David Nana Amporful) is a Ghanaian singer and an elite composer. Many of Phronesis songs become very popular and trendy online with a great number of streaming and downloads on Boomplay. Born on the 25th of April, 1999, Phronesis describes his musical craft as a perfect blend of afro-beat, afro-soul, reggae and dancehall highly influenced by his African roots.

With a desire to lighten up moods and heal wrenched hearts with his music, Phronesis is destined for success on the global music market. He sights Popcan, Mugeez, Stonebwoy as some of his musical icons.

The Evergreen EP which seeks to stamp his name onto the music scene and to officially pave way for his numerous good works is inspired by the singer's experiences in life and also that of the people around him.

Phronesis is currently signed on to Premier Space Entertainment - a multifaceted entertainment outfit in Ghana.

Career
He started music back in Junior High School, Phronesis sees music as a passion and a life journey he is embarking on and doesn't consider it a job. His distinct genre of music is a blend of the diverse world celebrated genre as he looks up to all the good leaders of the various genres of music and what they stand for regarding music.

He debuts his (EP) Extended play titled "evergreen" on the 30th of September. The seven-track EP which seeks to give hope, life and outlive his days will be released under his record label the Premier Space Entertainment.

Responding to the reasoning being the title Evergreen, the young genius noted in an interview with Gbafrica.net, "I call it Evergreen because this EP signifies my longevity on the music scene and looking at the heat and impact this particular EP is going to make. I feel it will be evergreen, ever refreshing, and nourishing because it's going to live in the soul, minds, and hearts of a lot of people."

Follow Boomplay and keep up to date with the latest Phronesis songs and information.

Phronesis Songs
• Low Key
• Winner
• Evergreen
• Blessing
• Ghetto
• Bebia
• Kili Kili
• Lelee (Big Money)
• Nobody Dey Like Me
• Evergreen (Album)

Phronesis songs are included in Boomplay music playlists. Search to stream and download Phronesis songs MP3/ single/ albums on the platform....more

Country/Region : Ghana
Songs

(11)

Albums

(4)

Playlists

(23)
1

2

3

4

5

6

7

8

9

10

11
Listen to Phronesis's new songs including "Evergreen", "Blessing ft. Kwe", "Nobody Dey Like Me" and many more. Enjoy Phronesis's latest songs and explore the Phronesis's new music albums. If you want to download Phronesis songs MP3, use the Boomplay App to download the Phronesis songs for free. Discover Phronesis's latest songs, popular songs, trending songs all on Boomplay.
Phronesis (born David Nana Amporful) is a Ghanaian singer and an elite composer. Many of Phronesis songs become very popular and trendy online with a great number of streaming and downloads on Boomplay. Born on the 25th of April, 1999, Phronesis describes his musical craft as a perfect blend of afro-beat, afro-soul, reggae and dancehall highly influenced by his African roots.

With a desire to lighten up moods and heal wrenched hearts with his music, Phronesis is destined for success on the global music market. He sights Popcan, Mugeez, Stonebwoy as some of his musical icons.

The Evergreen EP which seeks to stamp his name onto the music scene and to officially pave way for his numerous good works is inspired by the singer's experiences in life and also that of the people around him.

Phronesis is currently signed on to Premier Space Entertainment - a multifaceted entertainment outfit in Ghana.

Career
He started music back in Junior High School, Phronesis sees music as a passion and a life journey he is embarking on and doesn't consider it a job. His distinct genre of music is a blend of the diverse world celebrated genre as he looks up to all the good leaders of the various genres of music and what they stand for regarding music.

He debuts his (EP) Extended play titled "evergreen" on the 30th of September. The seven-track EP which seeks to give hope, life and outlive his days will be released under his record label the Premier Space Entertainment.

Responding to the reasoning being the title Evergreen, the young genius noted in an interview with Gbafrica.net, "I call it Evergreen because this EP signifies my longevity on the music scene and looking at the heat and impact this particular EP is going to make. I feel it will be evergreen, ever refreshing, and nourishing because it's going to live in the soul, minds, and hearts of a lot of people."

Follow Boomplay and keep up to date with the latest Phronesis songs and information.

Phronesis Songs
• Low Key
• Winner
• Evergreen
• Blessing
• Ghetto
• Bebia
• Kili Kili
• Lelee (Big Money)
• Nobody Dey Like Me
• Evergreen (Album)

Phronesis songs are included in Boomplay music playlists. Search to stream and download Phronesis songs MP3/ single/ albums on the platform.
New Comments(
6

)
FAQs about Phronesis
Where is Phronesis from?
He is from Ghana.
How to download songs of Phronesis?
You can download songs of Phronesis from Boomplay App for free.
Firstly, install Boomplay app on your mobile phone.
Secondly, navigate to the song you would like to download.
Thirdly, Tap on More > Download.