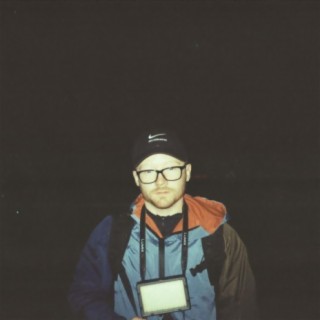 Mulini
Current #99k+

All Time #29.6k

Mulini is one of the United Kingdom's top up-and-coming artists who's bringing a fresh sound to the international Alternative R&B markets. The 2020 release of his single, "Manic", along with the breathtaking music video debut, shocked the world and has captivated a global audience seemingly overnight. A&R Factory proclaims, "Manic is a strong, somber performance with Mulini's vocals rising out of an airy/synthy soundscape. His dark-sky, windy pop is well-written and well-produced... Manic has that right amount of moany-crooning throughout, and a strong choice for that listening indoors and staring out the window vibe".

In 2017, Mulini was searching for a new way to create music that would expand his creativity and ultimately decided to learn how to produce as a solo artist. This opened up a new creative chapter for the artist where he explored writing styles and faced new challenges in the creation of his music. In the words of Mulini, "The creation of the Night Time EP was a huge learning curve for me. I wrote it during an emotionally unstable time and was struggling to see a way forward in the key areas of my life. When I put pen to paper, all of these problems felt like they could be solved with what I was creating. In turn, all of the tracks on the EP were a fulfillment of my visions". The 2019 release of his first EP, "Night Time", was equally praised for its dynamic use of airy-synths, growling bass, and vintage drum machines....more

Country/Region : United Kingdom
Songs

(17)

Albums

(10)

Playlists

(0)
1

2

3

4

5

6

7

8

9

10

11

12

13

14

15

16

17
Listen to Mulini's new songs including "Needs Must", "Dread", "Keep Moving ft. GSQ2" and many more. Enjoy Mulini's latest songs and explore the Mulini's new music albums. If you want to download Mulini songs MP3, use the Boomplay App to download the Mulini songs for free. Discover Mulini's latest songs, popular songs, trending songs all on Boomplay.
Mulini is one of the United Kingdom's top up-and-coming artists who's bringing a fresh sound to the international Alternative R&B markets. The 2020 release of his single, "Manic", along with the breathtaking music video debut, shocked the world and has captivated a global audience seemingly overnight. A&R Factory proclaims, "Manic is a strong, somber performance with Mulini's vocals rising out of an airy/synthy soundscape. His dark-sky, windy pop is well-written and well-produced... Manic has that right amount of moany-crooning throughout, and a strong choice for that listening indoors and staring out the window vibe".

In 2017, Mulini was searching for a new way to create music that would expand his creativity and ultimately decided to learn how to produce as a solo artist. This opened up a new creative chapter for the artist where he explored writing styles and faced new challenges in the creation of his music. In the words of Mulini, "The creation of the Night Time EP was a huge learning curve for me. I wrote it during an emotionally unstable time and was struggling to see a way forward in the key areas of my life. When I put pen to paper, all of these problems felt like they could be solved with what I was creating. In turn, all of the tracks on the EP were a fulfillment of my visions". The 2019 release of his first EP, "Night Time", was equally praised for its dynamic use of airy-synths, growling bass, and vintage drum machines.
New Comments(
1

)
FAQs about Mulini
Where is Mulini from?
He is from United Kingdom.
What are the latest songs of Mulini?
The latest song of Mulini is Needs Must.
What are the best songs of Mulini?
The best songs of Mulini are Needs Must, Dread and Keep Moving ft. GSQ2.
What are the best albums of Mulini?
The best albums of Mulini are Needs Must, Dread and Keep Moving.
How to download songs of Mulini?
You can download songs of Mulini from Boomplay App for free.
Firstly, install Boomplay app on your mobile phone.
Secondly, navigate to the song you would like to download.
Thirdly, Tap on More > Download.