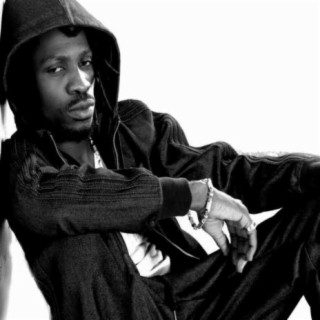 Bobi Wine
Current #1,333

All Time #970

Robert Kyagulanyi "Bobi Wine" Ssentamu is a Ugandan politician, singer, actor, and businessman.

Bobi Wine was born on February 12, 1982 in Nkozi, Uganda. He grew up in the Kamwekya slums in the northeast part of Kampala, Uganda and attended Kitante Hill Senior Secondary School, located in Kitante, a Kampala neighborhood. He attained his Uganda Certificate of Education in 1996 and later attended Kololo Senior Secondary School in Kampala. He received a Uganda Advanced Certificate of Education in 1998. He studied music, dance, and drama and graduated in 2003 in Makerere university

Wine's music career started in the early 2000s. The main genres of his music are reggae, dancehall, and afrobeat. He had many popular music singles, including "Akagoman," "Funtala," and "Sunda." He led the band Fire Base Crew until the group was disbanded in 2007. Wine has released more than 70 songs. He also had a film career in local Ugandan movies such as Cleopatra Koheirwe's 2010 drama Yogera and he had a lead role in the 2019 film Situka with Hellen Lukoma.

In April 2017, 35-year-old Bobi Wine's political career began when he announced his candidacy for the Ugandan Parliament in a by-election for Kyadondo County East constituency. He won the election by a wide margin, defeating two other candidates, Sitenda Sebalu of the ruling National Resistance Movement Party, and Apollo Kantiniti of Forum for Democratic Change.

On July 24, 2019, Wine announced that he would run for president in the 2021 general election. To promote his presidential bid, he joined the National Unity Platform Party. Wine faced President Museveni in the 2021 Ugandan General election. He lost to Museveni amid charges by his supporters of voter tampering and vote suppression. Despite his loss, Wine vowed to remain active in Ugandan politics....more

Country/Region : Uganda
Listen to Bobi Wine's new songs including "Situka", "Tomusobola", "Specioza" and many more. Enjoy Bobi Wine's latest songs and explore the Bobi Wine's new music albums. If you want to download Bobi Wine songs MP3, use the Boomplay App to download the Bobi Wine songs for free. Discover Bobi Wine's latest songs, popular songs, trending songs all on Boomplay.
Robert Kyagulanyi "Bobi Wine" Ssentamu is a Ugandan politician, singer, actor, and businessman.

Bobi Wine was born on February 12, 1982 in Nkozi, Uganda. He grew up in the Kamwekya slums in the northeast part of Kampala, Uganda and attended Kitante Hill Senior Secondary School, located in Kitante, a Kampala neighborhood. He attained his Uganda Certificate of Education in 1996 and later attended Kololo Senior Secondary School in Kampala. He received a Uganda Advanced Certificate of Education in 1998. He studied music, dance, and drama and graduated in 2003 in Makerere university

Wine's music career started in the early 2000s. The main genres of his music are reggae, dancehall, and afrobeat. He had many popular music singles, including "Akagoman," "Funtala," and "Sunda." He led the band Fire Base Crew until the group was disbanded in 2007. Wine has released more than 70 songs. He also had a film career in local Ugandan movies such as Cleopatra Koheirwe's 2010 drama Yogera and he had a lead role in the 2019 film Situka with Hellen Lukoma.

In April 2017, 35-year-old Bobi Wine's political career began when he announced his candidacy for the Ugandan Parliament in a by-election for Kyadondo County East constituency. He won the election by a wide margin, defeating two other candidates, Sitenda Sebalu of the ruling National Resistance Movement Party, and Apollo Kantiniti of Forum for Democratic Change.

On July 24, 2019, Wine announced that he would run for president in the 2021 general election. To promote his presidential bid, he joined the National Unity Platform Party. Wine faced President Museveni in the 2021 Ugandan General election. He lost to Museveni amid charges by his supporters of voter tampering and vote suppression. Despite his loss, Wine vowed to remain active in Ugandan politics.
FAQs about Bobi Wine
Where is Bobi Wine from?
He is from Uganda.
What are the latest songs of Bobi Wine?
The latest songs of Bobi Wine are My Voice My Choice ft. Nubian Li, Labisa ft. Zex Bilangi, Feffe Busi, Nubianli & sizza man and Nalumansii.
What are the best songs of Bobi Wine?
The best songs of Bobi Wine are Akatengo, Nteredde ft. Nubian Li and Situka.
What are the best albums of Bobi Wine?
The best albums of Bobi Wine are Akatengo, Super Star and Kyarenga.
How to download songs of Bobi Wine?
You can download songs of Bobi Wine from Boomplay App for free.
Firstly, install Boomplay app on your mobile phone.
Secondly, navigate to the song you would like to download.
Thirdly, Tap on More > Download.