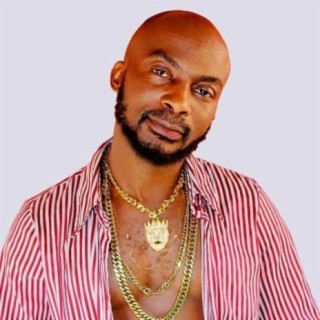 Lord Of Ajasa
Current #19.3k

All Time #7,340

Olusegun Osaniyi a.k.a Lord of Ajasa is a native of Akure, Ondo State. Many of Lord of Ajasa songs become very popular and trendy online with great number of streaming and downloads on Boomplay.

He was crowned the Lord of Flavor (Ajasa is Yoruba term for flavor) in his polytechnic days in Ondo state, where he majored in Quantity Survey. A potent lyricist etched in deep Yoruba lingua, Lord of Ajasa made it trendy and hip to Rap in Yoruba dialect, inspiring a crop of up starts to follow in his foot steps.

CAREER AND ACHIEVEMENTS
Ajasa emerged into the lime light with the track titled "Ma yi lo" in 2000. In 2005 he dropped the rave single 'Otiya' that shot him to a status of reckoning before entertainment pundits and music lovers all over Nigeria. The success of the single led to the release of his debut album titled 'It's Too Much' under the imprint of Platinum Records that same year. Lord of Ajasa has headlined and featured in various prime events in Nigeria. He is the most sought after artiste both by promoters and fellow artistes alike. Having had more featured appearance than any known Hip Hop act in Nigeria due to his creative and energetic musical abilities.

His impact has been acknowledge by institutions that have deemed it worthy to honor his creative ingenuity, winner of the Best Rap Indigenous Category of the Afro Hip Hop Society Awards 2001; Nominee in the category Lyricist On The Roll in Hip Hop World Awards in 2006. In his bid to consolidate on his artistic achievements and the recognition bestowed on him by industry pundits, he sought a new platform to realign and leverage on his highlighted values and potentials. Hence, the birth of the partnership with Illific Solutions Ltd, a premium entertainment marketing company, that initiated a strategic re-branding campaign for the Lord of Ajasa brand. Anticipation for his sophomore album is increasing at a feverish pitch, as the release of a series of singles off the album generates high static reactions from his fans.

Three tracks were released in 2007 to activate the campaign, namely 'Oro Awe' the jazzy, heavy-drum roll production by ID Cabasa which was an appraisal song in honor of his kinsmen in Akure, secondly the hardcore hustler's anthem titled 'Esa Lo Ba De' was the next single to drop which debuted with a smashing video directed by Ayo Banjo and d.o.p Clarence Peters of Capital, which is presently receiving massive rotation on radio/television respectively and also the last single that dropped close to the fall of 2007 was the club rave track titled 'See Drama'.

The creative diversity, dexterity and drive to excite the listener makes Ajasa's latest offering a viable contender in the music market place. The anticipated sophomore album titled 'Second turning By the Right' was released May 2008. Including the monster hit single "Le fenu So" featuring 9ice, the song was written by Lord of Ajasa himself and produced by the prolific producer ID Cabasa. the Video was shot recently in Lagos by the new ace director Rotimi Oshodi a.k.a R-Cube.

Follow Boomplay and keep up to date with latest Lord of Ajasa songs and information.

Lord of Ajasa SONGS:
• Le Fenu So
• Esalobade
• Oti Ya
• Lefenuso
• Ara Awe
• Lacasera
• 36 Kinihun
• Omo Igboro
• Bi Ere
• Virus
• Ojumo Re
• Mai Lo
• Aye Kon
• Koleyewon
• I Dey 4 Party
• Who Be Dat
• Halelluya
• Tete Wa
• Omo Ja Jo Sere
• Figure 8
• club headie
• Otalenu
• Democrazy
• Omo Pishaun
• Anyhow
• Lori Ila
• Ki Lo Mo
• Agbawo
• Intro
• Omo Akin
• Anywhere I Dey Go
• Pantiewa.

Lord of Ajasa songs are included in Boomplay music playlists. Search to stream and download Lord of Ajasa songs MP3/ single/ albums on the Boomplay....more

Country/Region : Nigeria
Songs

(164)

Albums

(11)

Playlists

(3)
1

2

3

4

5

6

7

8

9

10

11

12

13

14

15

16

17

18

19

20

21

22

23

24

25

26

27

28

29

30

31

32

33

34

35

36

37

38

39

40

41

42

43

44

45

46

47

48

49

50

51

52

53

54

55

56

57

58

59

60

61

62

63

64

65

66

67

68

69

70

71

72

73

74

75

76

77

78

79

80

81

82

83

84

85

86

87

88

89

90

91

92

93

94

95

96

97

98

99

100
Listen to Lord Of Ajasa's new songs including "Esa Lo Bade", "Le Fenu So ft. 9ice", "Virus ft. DaGrin, YQ & Suspect" and many more. Enjoy Lord Of Ajasa's latest songs and explore the Lord Of Ajasa's new music albums. If you want to download Lord Of Ajasa songs MP3, use the Boomplay App to download the Lord Of Ajasa songs for free. Discover Lord Of Ajasa's latest songs, popular songs, trending songs all on Boomplay.
Olusegun Osaniyi a.k.a Lord of Ajasa is a native of Akure, Ondo State. Many of Lord of Ajasa songs become very popular and trendy online with great number of streaming and downloads on Boomplay.

He was crowned the Lord of Flavor (Ajasa is Yoruba term for flavor) in his polytechnic days in Ondo state, where he majored in Quantity Survey. A potent lyricist etched in deep Yoruba lingua, Lord of Ajasa made it trendy and hip to Rap in Yoruba dialect, inspiring a crop of up starts to follow in his foot steps.

CAREER AND ACHIEVEMENTS
Ajasa emerged into the lime light with the track titled "Ma yi lo" in 2000. In 2005 he dropped the rave single 'Otiya' that shot him to a status of reckoning before entertainment pundits and music lovers all over Nigeria. The success of the single led to the release of his debut album titled 'It's Too Much' under the imprint of Platinum Records that same year. Lord of Ajasa has headlined and featured in various prime events in Nigeria. He is the most sought after artiste both by promoters and fellow artistes alike. Having had more featured appearance than any known Hip Hop act in Nigeria due to his creative and energetic musical abilities.

His impact has been acknowledge by institutions that have deemed it worthy to honor his creative ingenuity, winner of the Best Rap Indigenous Category of the Afro Hip Hop Society Awards 2001; Nominee in the category Lyricist On The Roll in Hip Hop World Awards in 2006. In his bid to consolidate on his artistic achievements and the recognition bestowed on him by industry pundits, he sought a new platform to realign and leverage on his highlighted values and potentials. Hence, the birth of the partnership with Illific Solutions Ltd, a premium entertainment marketing company, that initiated a strategic re-branding campaign for the Lord of Ajasa brand. Anticipation for his sophomore album is increasing at a feverish pitch, as the release of a series of singles off the album generates high static reactions from his fans.

Three tracks were released in 2007 to activate the campaign, namely 'Oro Awe' the jazzy, heavy-drum roll production by ID Cabasa which was an appraisal song in honor of his kinsmen in Akure, secondly the hardcore hustler's anthem titled 'Esa Lo Ba De' was the next single to drop which debuted with a smashing video directed by Ayo Banjo and d.o.p Clarence Peters of Capital, which is presently receiving massive rotation on radio/television respectively and also the last single that dropped close to the fall of 2007 was the club rave track titled 'See Drama'.

The creative diversity, dexterity and drive to excite the listener makes Ajasa's latest offering a viable contender in the music market place. The anticipated sophomore album titled 'Second turning By the Right' was released May 2008. Including the monster hit single "Le fenu So" featuring 9ice, the song was written by Lord of Ajasa himself and produced by the prolific producer ID Cabasa. the Video was shot recently in Lagos by the new ace director Rotimi Oshodi a.k.a R-Cube.

Follow Boomplay and keep up to date with latest Lord of Ajasa songs and information.

Lord of Ajasa SONGS:
• Le Fenu So
• Esalobade
• Oti Ya
• Lefenuso
• Ara Awe
• Lacasera
• 36 Kinihun
• Omo Igboro
• Bi Ere
• Virus
• Ojumo Re
• Mai Lo
• Aye Kon
• Koleyewon
• I Dey 4 Party
• Who Be Dat
• Halelluya
• Tete Wa
• Omo Ja Jo Sere
• Figure 8
• club headie
• Otalenu
• Democrazy
• Omo Pishaun
• Anyhow
• Lori Ila
• Ki Lo Mo
• Agbawo
• Intro
• Omo Akin
• Anywhere I Dey Go
• Pantiewa.

Lord of Ajasa songs are included in Boomplay music playlists. Search to stream and download Lord of Ajasa songs MP3/ single/ albums on the Boomplay.