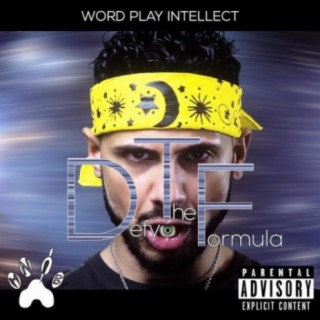 MNIB
Current #369

All Time #345

MNIB (My Name Is Billal) is a musician from Manchester, England, U.K. He's been a recording artist since 2007 when he first started out as a member of 'Educated Thugz!' alongside band members from Angola, Malawi, Nigeria, South Africa & Zimbabwe. 'Educated Thugz!' would later rename themselves to 'School Fo' Hardknockz!' before disbanding altogether in late 2011 allowing for Billal to chart a course as a solo musician.
.
Notable highlights include supporting US Hip Hop legends 'The Sugarhill Gang' as well as UK legend 'Giggs'. Billal was also the ambassador for his city of Manchester, which took him to the English capital of London to perform at the 2012 Olympic Games.
.
Billal is also a foundational member of 'The Manchester International Roots Orchestra' who are now known as the 'MIRO Ensemble' and are now looking forward to getting the show back on the road as pandemic restrictions begin to ease.
.
You can connect with Billal on all major social media platforms ➡️ @OfficialMNIB ⬅️
....more

Country/Region : United Kingdom
Songs

(87)

Albums

(16)

Playlists

(0)

Similar Artists

(10)
1

2

3

4

5

6

7

8

9

10

11

12

13

14

15

16

17

18

19

20

21

22

23

24

25

26

27

28

29

30

31

32

33

34

35

36

37

38

39

40

41

42

43

44

45

46

47

48

49

50

51

52

53

54

55

56

57

58

59

60

61

62

63

64

65

66

67

68

69

70

71

72

73

74

75

76

77

78

79

80

81

82

83

84

85

86

87
Listen to MNIB's new songs including "The Bees Knees", "Nine Times Around ft. Temiah", "Welcome (Intreaux)" and many more. Enjoy MNIB's latest songs and explore the MNIB's new music albums. If you want to download MNIB songs MP3, use the Boomplay App to download the MNIB songs for free. Discover MNIB's latest songs, popular songs, trending songs all on Boomplay.
MNIB (My Name Is Billal) is a musician from Manchester, England, U.K. He's been a recording artist since 2007 when he first started out as a member of 'Educated Thugz!' alongside band members from Angola, Malawi, Nigeria, South Africa & Zimbabwe. 'Educated Thugz!' would later rename themselves to 'School Fo' Hardknockz!' before disbanding altogether in late 2011 allowing for Billal to chart a course as a solo musician.
.
Notable highlights include supporting US Hip Hop legends 'The Sugarhill Gang' as well as UK legend 'Giggs'. Billal was also the ambassador for his city of Manchester, which took him to the English capital of London to perform at the 2012 Olympic Games.
.
Billal is also a foundational member of 'The Manchester International Roots Orchestra' who are now known as the 'MIRO Ensemble' and are now looking forward to getting the show back on the road as pandemic restrictions begin to ease.
.
You can connect with Billal on all major social media platforms ➡️ @OfficialMNIB ⬅️
.
New Comments(
1

)