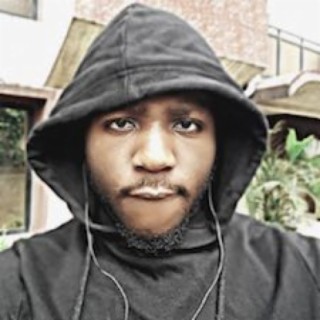 Zoro
Current #2,872

All Time #1,796

Owoh Chimaobi Chrismathner popularly known as Zoro (Zoroswagbag) Zoro was born on March 20, 1990, in Onitsha, Anambra State in Nigeria. He had his Primary and Secondary school education in the prestigious city of Onitsha in Anambra State, Nigeria.

Zoro infuses the indigenous Igbo language into his rap styling it with impeccable flows and delivery.

His lyrics' laced heavily with Igbo, a language spoken in the eastern part of Nigeria and one of the three major languages in Nigeria.

Zoro songs become very popular and trendy online with a great number of streaming and downloads on Boomplay.

Career
Zoro started his career as a musician in 2010. Nonetheless, he rose to importance after disclosing O42, Otu, Ogene and Achikolo, which featured popular Nigerian musicians Flavor and Phyno. In 2016, Zoro released Ogene, which featured Flavor.

He then released Gbo Gam Gbom with Flavor and Phyno later in 2016. Zoro accommodated Simi on his hit sole Stainless in 2018 and Mayorkun on the single "Two" in 2020. He featured Oxlade in African Girl Bad in 2021. The track was produced by distinguished music producer Masterkraft.

Follow Boomplay and keep up-to-date with the latest Zoro songs and information.

Zoro Songs
• Achikolo (featuring Phyno)
• Ogene (featuring Flavour)
• Stainless (featuring Simi)
• Church
• African Bad Girl (featuring Oxlade)
• Oyoko
• Umbrella
• Nwunyem
• Kulture
• Halle
• Waka Waka

Zoro songs are included in Boomplay music playlists. Search to stream and download Zoro songs MP3/ single/ albums on the platform....more

Country/Region : Nigeria
Songs

(20)

Albums

(11)

Playlists

(5)
1

2

3

4

5

6

7

8

9

10

11

12

13

14

15

16

17

18

19

20
Listen to Zoro's new songs including "Naira to Pounds ft. Falz", "AYO'M (feat. Phyno, Mr Eazi, Chike & Umu Obiligbo)", "Kulture" and many more. Enjoy Zoro's latest songs and explore the Zoro's new music albums. If you want to download Zoro songs MP3, use the Boomplay App to download the Zoro songs for free. Discover Zoro's latest songs, popular songs, trending songs all on Boomplay.
Owoh Chimaobi Chrismathner popularly known as Zoro (Zoroswagbag) Zoro was born on March 20, 1990, in Onitsha, Anambra State in Nigeria. He had his Primary and Secondary school education in the prestigious city of Onitsha in Anambra State, Nigeria.

Zoro infuses the indigenous Igbo language into his rap styling it with impeccable flows and delivery.

His lyrics' laced heavily with Igbo, a language spoken in the eastern part of Nigeria and one of the three major languages in Nigeria.

Zoro songs become very popular and trendy online with a great number of streaming and downloads on Boomplay.

Career
Zoro started his career as a musician in 2010. Nonetheless, he rose to importance after disclosing O42, Otu, Ogene and Achikolo, which featured popular Nigerian musicians Flavor and Phyno. In 2016, Zoro released Ogene, which featured Flavor.

He then released Gbo Gam Gbom with Flavor and Phyno later in 2016. Zoro accommodated Simi on his hit sole Stainless in 2018 and Mayorkun on the single "Two" in 2020. He featured Oxlade in African Girl Bad in 2021. The track was produced by distinguished music producer Masterkraft.

Follow Boomplay and keep up-to-date with the latest Zoro songs and information.

Zoro Songs
• Achikolo (featuring Phyno)
• Ogene (featuring Flavour)
• Stainless (featuring Simi)
• Church
• African Bad Girl (featuring Oxlade)
• Oyoko
• Umbrella
• Nwunyem
• Kulture
• Halle
• Waka Waka

Zoro songs are included in Boomplay music playlists. Search to stream and download Zoro songs MP3/ single/ albums on the platform.
New Comments(
74

)
FAQs about Zoro
Where is Zoro from?
He is from Nigeria.
What are the latest songs of Zoro?
The latest songs of Zoro are Nwunyem, Put Wheresoever and When the Love is True.
What are the best songs of Zoro?
The best songs of Zoro are Two ft. Mayorkun, AYO'M (feat. Phyno, Mr Eazi, Chike & Umu Obiligbo) and Kulture.
What are the best albums of Zoro?
The best albums of Zoro are Two ft. Mayorkun, AYO'M (feat. Phyno, Mr Eazi, Chike & Umu Obiligbo) and Kulture.
How to download songs of Zoro?
You can download songs of Zoro from Boomplay App for free.
Firstly, install Boomplay app on your mobile phone.
Secondly, navigate to the song you would like to download.
Thirdly, Tap on More > Download.