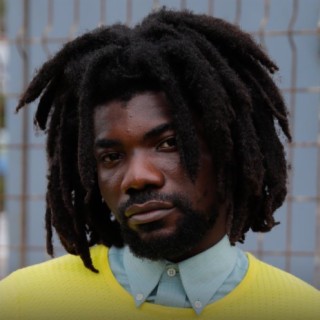 Pure Akan
Current #5,370

All Time #6,746

In 2017, when Pure Akan's debut album Onipa Akoma dropped, the response was swift. It was received with awe-inspiring praises and termed an instant classic but it was his ability to weave storytelling, poetry, folklore and indigenous Ghanaian rhythms into a culturally significant body of work that secured him a spot in the minds of music lovers.

Often caught dipping into prodigious fusions of highlife, Hiplife and Rap to deliver a refreshing sound that is unique to his Ghanaian roots, Akan has mastered his art and the evidence shows in his consistent delivery of refreshing sounds and eye pleasing music videos that compliments his music.

He currently has two albums to his credit and his latest addition is Nyame Mma, a thematic project that is remindful of storytelling by the fireside where African stories are told.

If there is one artist in recent times that embodies artistry with true Ghanaian originality, that is easily Pure Akan and he is doing this so effortlessly....more

Boom ID : 108596189 Country : Ghana Gender : Male
Songs

(43)

Albums

(11)

Playlists

(17)
1

2

3

4

5

6

7

8

9

10

11

12

13

14

15

16

17

18

19

20

21

22

23

24

25

26

27

28

29

30

31

32

33

34

35

36

37

38

39

40

41

42

43
Listen to Pure Akan's new songs including "Mensei Da ft Efya ", "Me Sika Aduro ", "Atofo Kesie Remix ft Bosom P-Yung (Prod TwistedWavex )" and many more. Enjoy Pure Akan's latest songs and explore the Pure Akan's new music albums. If you want to download Pure Akan songs MP3, use the Boomplay App to download the Pure Akan songs for free. Discover Pure Akan's latest songs, popular songs, trending songs all on Boomplay.
In 2017, when Pure Akan's debut album Onipa Akoma dropped, the response was swift. It was received with awe-inspiring praises and termed an instant classic but it was his ability to weave storytelling, poetry, folklore and indigenous Ghanaian rhythms into a culturally significant body of work that secured him a spot in the minds of music lovers.

Often caught dipping into prodigious fusions of highlife, Hiplife and Rap to deliver a refreshing sound that is unique to his Ghanaian roots, Akan has mastered his art and the evidence shows in his consistent delivery of refreshing sounds and eye pleasing music videos that compliments his music.

He currently has two albums to his credit and his latest addition is Nyame Mma, a thematic project that is remindful of storytelling by the fireside where African stories are told.

If there is one artist in recent times that embodies artistry with true Ghanaian originality, that is easily Pure Akan and he is doing this so effortlessly.
New Comments(
14

)