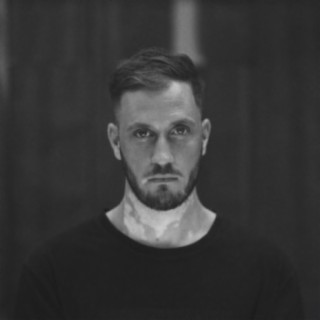 Estiva
Current #7,142

All Time #8,821

Dutch-born Steven Baan, better known as DJ/producer Estiva, is at the forefront of a new musical movement. Drawing inspiration from the beauty and dualities of the natural world and connecting the seemingly unconnected, he produces a unique and eclectic blend of progressive, melodic techno, trance and anything in between. Estiva puts the love for music first and says no to traditional labels.

Whether he is playing packed clubs around the globe or festivals such as Tomorrowland, Ultra Music Festival or Dreamstate, Estiva takes his listeners on an intimate, emotional and spiritually enlivening journey. Hailed by Armin van Buuren as one of the biggest musical talents of this moment, Estiva has only just begun building his musical sanctuary.

His recently released album 'Metamorphoses' marks the next evolutionary step of Estiva's artistic development. The album was inspired by the namesake classic epic by Ovid, who noted that 'all things flow, all things are born to change their shape'. It explores various and more deeper parts of the electronic music spectrum and has been well-received in the electronic dance world....more

Country : Netherlands
Songs

(674)

Albums

(32)

Playlists

(0)
1

2

3

4

5

6

7

8

9

10

11

12

13

14

15

16

17

18

19

20

21

22

23

24

25

26

27

28

29

30

31

32

33

34

35

36

37

38

39

40

41

42

43

44

45

46

47

48

49

50

51

52

53

54

55

56

57

58

59

60

61

62

63

64

65

66

67

68

69

70

71

72

73

74

75

76

77

78

79

80

81

82

83

84

85

86

87

88

89

90

91

92

93

94

95

96

97

98

99

100
Listen to Estiva's new songs including "Tempus Delirium", "Tide", "All Of Me (Original Mix) ft. Diana Miro" and many more. Enjoy Estiva's latest songs and explore the Estiva's new music albums. If you want to download Estiva songs MP3, use the Boomplay App to download the Estiva songs for free. Discover Estiva's latest songs, popular songs, trending songs all on Boomplay.
Dutch-born Steven Baan, better known as DJ/producer Estiva, is at the forefront of a new musical movement. Drawing inspiration from the beauty and dualities of the natural world and connecting the seemingly unconnected, he produces a unique and eclectic blend of progressive, melodic techno, trance and anything in between. Estiva puts the love for music first and says no to traditional labels.

Whether he is playing packed clubs around the globe or festivals such as Tomorrowland, Ultra Music Festival or Dreamstate, Estiva takes his listeners on an intimate, emotional and spiritually enlivening journey. Hailed by Armin van Buuren as one of the biggest musical talents of this moment, Estiva has only just begun building his musical sanctuary.

His recently released album 'Metamorphoses' marks the next evolutionary step of Estiva's artistic development. The album was inspired by the namesake classic epic by Ovid, who noted that 'all things flow, all things are born to change their shape'. It explores various and more deeper parts of the electronic music spectrum and has been well-received in the electronic dance world.
New Comments(
0

)

What do you think of this artist?