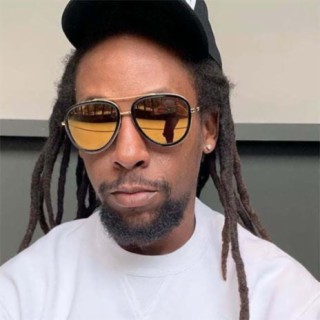 Jah Cure
Current #1,507

All Time #1,513

Jah Cure or Iyah Cure (born Siccature Alcock on 11 October 1978 in Hanover, Jamaica) is a Jamaican reggae musician, who was raised in Kingston. He was given the name Jah Cure by Capleton whom he met while growing up in Kingston. Jah Cure is also known as the King of Lovers Rock and Roots Reggae.

Many Jah Cure songs become very popular and trendy online with a great number of streaming and downloads on Boomplay.

CAREER AND ACHIEVEMENTS
His first big break came in March 1997 when he released the single "King in this Jungle" which was a duet with Sizzla. The single was produced by Beres Hammond who went on to become his mentor. He then released a steady stream of singles that won him critical and popular acclaim. Beres Hammond eventually took Cure under his tutelage and began mentoring him and producing his music in the studio.

In 1998, Cure performed on a European tour and visited several Caribbean Islands with Beres Hammond and the Harmony House Family.

Cure released three albums and a number of singles from prison, some of which have topped the Jamaican chart. His first album Free Jah's Cure The Album the Truth was released in 2000, it was followed by Ghetto Life in 2003 and Freedom Blues in 2005. More recently Cure has released the songs "Love Is", "Longing For" and "True Reflections", showing his unique voice and lyrical ability. Three days later released from prison, his fourth album, True Reflections.

A New Beginning was released. His first concert after he was released took place in the Netherlands at the Reggae Sundance festival in August 2007. He was the last and headlining act. He is signed to Iyah Cure Productions and VP Records....more

Country/Region : Jamaica
Songs

(49)

Albums

(17)

Playlists

(20)
1

2

3

4

5

6

7

8

9

10

11

12

13

14

15

16

17

18

19

20

21

22

23

24

25

26

27

28

29

30

31

32

33

34

35

36

37

38

39

40

41

42

43

44

45

46

47

48

49
Listen to Jah Cure's new songs including "That Girl", "Rasta Is Passing Through", "That Girl" and many more. Enjoy Jah Cure's latest songs and explore the Jah Cure's new music albums. If you want to download Jah Cure songs MP3, use the Boomplay App to download the Jah Cure songs for free. Discover Jah Cure's latest songs, popular songs, trending songs all on Boomplay.
Jah Cure or Iyah Cure (born Siccature Alcock on 11 October 1978 in Hanover, Jamaica) is a Jamaican reggae musician, who was raised in Kingston. He was given the name Jah Cure by Capleton whom he met while growing up in Kingston. Jah Cure is also known as the King of Lovers Rock and Roots Reggae.

Many Jah Cure songs become very popular and trendy online with a great number of streaming and downloads on Boomplay.

CAREER AND ACHIEVEMENTS
His first big break came in March 1997 when he released the single "King in this Jungle" which was a duet with Sizzla. The single was produced by Beres Hammond who went on to become his mentor. He then released a steady stream of singles that won him critical and popular acclaim. Beres Hammond eventually took Cure under his tutelage and began mentoring him and producing his music in the studio.

In 1998, Cure performed on a European tour and visited several Caribbean Islands with Beres Hammond and the Harmony House Family.

Cure released three albums and a number of singles from prison, some of which have topped the Jamaican chart. His first album Free Jah's Cure The Album the Truth was released in 2000, it was followed by Ghetto Life in 2003 and Freedom Blues in 2005. More recently Cure has released the songs "Love Is", "Longing For" and "True Reflections", showing his unique voice and lyrical ability. Three days later released from prison, his fourth album, True Reflections.

A New Beginning was released. His first concert after he was released took place in the Netherlands at the Reggae Sundance festival in August 2007. He was the last and headlining act. He is signed to Iyah Cure Productions and VP Records.
New Comments(
16

)