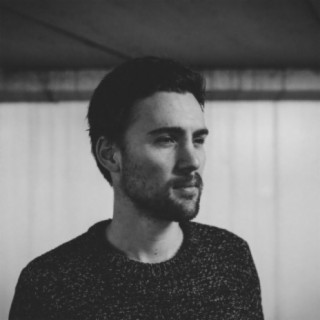 Mohn (NL)
Current #99k+

All Time #586.2k

Being dedicated to music since his younger age, nowadays as a DJ and producer Menno expres himself through musical innovation, telling his own story and take you along a warm and melodic journey.

With a track record of EP's on various highly respected labels like Oliver Schories Soso, Einmusika, Gem Records, Hernan's Sudbeat, Ananda's Soulful Techno and several powerful releases on Olivier Weiters Weiter label – like the bombtracks Colors, Disclosure and No Saints – he already regarded as a more than reliable producer! So it's no surprise at all that his music found his way to the 'dj bags' of heavyweights such as Sasha, John Digweed, Kölsch, Guy J, Eelke Kleijn, Yotto and Maceo Plex.

But also as a dj Menno earned his stripes! Becoming the winner of the Dutch Pioneer DJ Contest in 2014 and playing at leading festivals like Loveland, Amsterdam Open Air, (Herfst)Drift, Smeerboel and Pleinvrees. And also at leading venues like Paradiso, 013, Tivoli and his 'own' Doornroosje, in his hometown Nijmegen, have already experienced the energetic and warm sets by the man himself. With a focus on new musical goals, interesting collaborations and some cool releases and gigs, 2019 is ready for take off:)...more

Country : Others
Songs

(14)

Albums

(4)

Playlists

(0)
1

2

3

4

5

6

7

8

9

10

11

12

13

14
Listen to Mohn (NL)'s new songs including "Boderline (Original Mix)", "Cronicle (Original Mix)", "Dada (East Cafe Remix)" and many more. Enjoy Mohn (NL)'s latest songs and explore the Mohn (NL)'s new music albums. If you want to download Mohn (NL) songs MP3, use the Boomplay App to download the Mohn (NL) songs for free. Discover Mohn (NL)'s latest songs, popular songs, trending songs all on Boomplay.
Being dedicated to music since his younger age, nowadays as a DJ and producer Menno expres himself through musical innovation, telling his own story and take you along a warm and melodic journey.

With a track record of EP's on various highly respected labels like Oliver Schories Soso, Einmusika, Gem Records, Hernan's Sudbeat, Ananda's Soulful Techno and several powerful releases on Olivier Weiters Weiter label – like the bombtracks Colors, Disclosure and No Saints – he already regarded as a more than reliable producer! So it's no surprise at all that his music found his way to the 'dj bags' of heavyweights such as Sasha, John Digweed, Kölsch, Guy J, Eelke Kleijn, Yotto and Maceo Plex.

But also as a dj Menno earned his stripes! Becoming the winner of the Dutch Pioneer DJ Contest in 2014 and playing at leading festivals like Loveland, Amsterdam Open Air, (Herfst)Drift, Smeerboel and Pleinvrees. And also at leading venues like Paradiso, 013, Tivoli and his 'own' Doornroosje, in his hometown Nijmegen, have already experienced the energetic and warm sets by the man himself. With a focus on new musical goals, interesting collaborations and some cool releases and gigs, 2019 is ready for take off:)
New Comments(
0

)

What do you think of this artist?