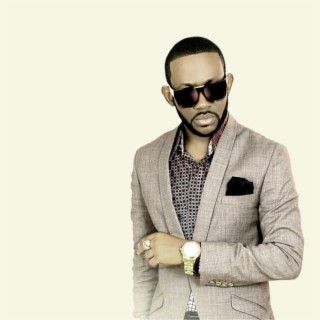 J Martins
Current #1,904

All Time #976

Martins Okechukwu Justice, popularly known by his stage name J. Martins, is a Nigerian musician, singer, songwriter and producer. He is best known for his song "Oyoyo" "Jupa" and "Good Or Bad" J. Martins is also known to have featured on the song by P-Square, "E No Easy". Many of J. Martins songs become very popular and trendy online with great number of streaming and downloads on Boomplay.

Achievement:
Martins in the cause of his career have won several awards which include Hottest Single of the Year at the Nigeria Entertainment Awards, Next Rated Artiste of the Year at the City People Entertainment Awards, Best R&B/Pop Artiste of the Year at the African Music Video Awards, Best Single at the AFRIMMA Awards and Best Album of the Year at the Headies Awards.

Follow Boomplay and keep up-to-date with latest J. Martins songs and information.

J. Martins Songs:
• Oyoyo
• Good Or Bad (Oway)
• Iva
• Touchin Body
• Cool Temper
• Jupa-Remix
• Dance 4 Me
• Dance 4 Me-Remix
• Jupa Original
• Ring the Bell
• 31
• 3
• 12. Fine Fine Love
• Ada Owerri
• U Say Ur Love (Remix)
• Ife.
• Ereke
• Money Good
• Good or Bad- Remix
• Uuuh bebe
• Jupa
• Good Or Bad
• Sote

Net worth:
Martins is currently one of the richest and most influential artiste in Nigeria with an estimated net worth of $4.5 million.

J. Martins songs are included in Boomplay music playlists. Search to stream and download J. Martins songs MP3/ single/ albums on the platform....more

Country : Nigeria
Songs

(51)

Albums

(24)

Playlists

(4)
1

2

3

4

5

6

7

8

9

10

11

12

13

14

15

16

17

18

19

20

21

22

23

24

25

26

27

28

29

30

31

32

33

34

35

36

37

38

39

40

41

42

43

44

45

46

47

48

49

50

51
Listen to J Martins's new songs including "Good Or Bad ft. Timaya", "Sote", "Sote (feat. Josey) (Remix)" and many more. Enjoy J Martins's latest songs and explore the J Martins's new music albums. If you want to download J Martins songs MP3, use the Boomplay App to download the J Martins songs for free. Discover J Martins's latest songs, popular songs, trending songs all on Boomplay.
Martins Okechukwu Justice, popularly known by his stage name J. Martins, is a Nigerian musician, singer, songwriter and producer. He is best known for his song "Oyoyo" "Jupa" and "Good Or Bad" J. Martins is also known to have featured on the song by P-Square, "E No Easy". Many of J. Martins songs become very popular and trendy online with great number of streaming and downloads on Boomplay.

Achievement:
Martins in the cause of his career have won several awards which include Hottest Single of the Year at the Nigeria Entertainment Awards, Next Rated Artiste of the Year at the City People Entertainment Awards, Best R&B/Pop Artiste of the Year at the African Music Video Awards, Best Single at the AFRIMMA Awards and Best Album of the Year at the Headies Awards.

Follow Boomplay and keep up-to-date with latest J. Martins songs and information.

J. Martins Songs:
• Oyoyo
• Good Or Bad (Oway)
• Iva
• Touchin Body
• Cool Temper
• Jupa-Remix
• Dance 4 Me
• Dance 4 Me-Remix
• Jupa Original
• Ring the Bell
• 31
• 3
• 12. Fine Fine Love
• Ada Owerri
• U Say Ur Love (Remix)
• Ife.
• Ereke
• Money Good
• Good or Bad- Remix
• Uuuh bebe
• Jupa
• Good Or Bad
• Sote

Net worth:
Martins is currently one of the richest and most influential artiste in Nigeria with an estimated net worth of $4.5 million.

J. Martins songs are included in Boomplay music playlists. Search to stream and download J. Martins songs MP3/ single/ albums on the platform.
New Comments(
18

)