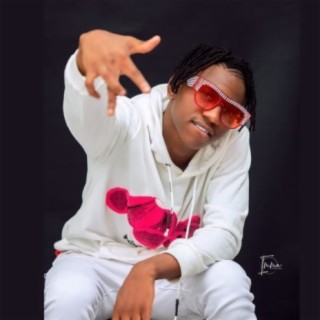 Meja Kunta
Current #5,970

All Time #4,015

Meja Kunta is a popular Tanzanian artist who sings the Singeli music genre.Many of Meja Kunta songs become very popular and trendy online with a great number of streaming and downloads on Boomplay.

Meja Kunta was born in 1999 to a family of five children in Dar es Salaam. He was raised in a family that adheres to strict Muslim principles. Growing up, Meja Kunta was a talented footballer in his neighbourhood.
Meja Kunta went to school up to the high school level. Immediately after leaving high school, Kunta ventured into music.

Career
He chose the Singeli genre because it was popular in his neighbourhood meaning it was an easy choice for him. He began his career in a school where he sang on various occasions. After impressing his friends, they pushed him to go professional and write his songs. According to Meja Kunta, after taking the Singeli music mainstream, he intends to release songs he recorded while still working as an underground artist.

Follow Boomplay and keep up to date with the latest Meja Kunta songs and information.

Meja Kunta Songs
• Power
• Kama Ipo Ipo Tu
• Mapenzi
• Mamu
• Haloo
• Shori
• Jiti Limemchoma

Meja Kunta songs are included in Boomplay music playlists. Search to stream and download Meja Kunta songs MP3/ single/ albums on the platform....more

Country/Region : Tanzania
Songs

(16)

Albums

(13)

Playlists

(0)

Similar Artists

(10)
1

2

3

4

5

6

7

8

9

10

11

12

13

14

15

16
Listen to Meja Kunta's new songs including "Madanga Ya Mke Wangu ft. D Voice", "Kidimbwi", "Naijua Iyo ft. Mchina Mweusi" and many more. Enjoy Meja Kunta's latest songs and explore the Meja Kunta's new music albums. If you want to download Meja Kunta songs MP3, use the Boomplay App to download the Meja Kunta songs for free. Discover Meja Kunta's latest songs, popular songs, trending songs all on Boomplay.
Meja Kunta is a popular Tanzanian artist who sings the Singeli music genre.Many of Meja Kunta songs become very popular and trendy online with a great number of streaming and downloads on Boomplay.

Meja Kunta was born in 1999 to a family of five children in Dar es Salaam. He was raised in a family that adheres to strict Muslim principles. Growing up, Meja Kunta was a talented footballer in his neighbourhood.
Meja Kunta went to school up to the high school level. Immediately after leaving high school, Kunta ventured into music.

Career
He chose the Singeli genre because it was popular in his neighbourhood meaning it was an easy choice for him. He began his career in a school where he sang on various occasions. After impressing his friends, they pushed him to go professional and write his songs. According to Meja Kunta, after taking the Singeli music mainstream, he intends to release songs he recorded while still working as an underground artist.

Follow Boomplay and keep up to date with the latest Meja Kunta songs and information.

Meja Kunta Songs
• Power
• Kama Ipo Ipo Tu
• Mapenzi
• Mamu
• Haloo
• Shori
• Jiti Limemchoma

Meja Kunta songs are included in Boomplay music playlists. Search to stream and download Meja Kunta songs MP3/ single/ albums on the platform.
New Comments(
90

)