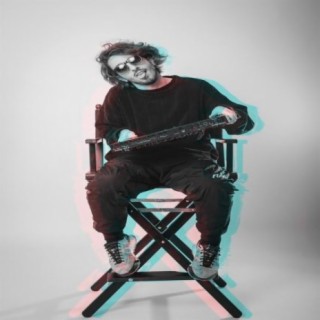 Mirko Di Florio
Current #99k+

All Time #116.4k

A world without music is not my world!
This is what the Italian DJ Mirko Di Florio feels.
Supported by the greatest international artists like Jamie Jones, Lee Foss, Marco Carola, Loco Dice, Mirko Di Florio has long entered the international house scene.
Initially resident of the Do Not Sleep Ibiza party with Darius Syrossian - for which he played in venues like "Space", "Privilege" and "Sankeys" - then Mirko get the residency at "Too Long" party in Milan. 
At the end of 2016 Mirko starts a collaboration with Lee Foss and joins the "Repopulate Mars" family on whose label releases the "Coco Club" EP and two other singles "Soul City" and "Say What?" and he starts to play at various showcases including one in Miami during WMC and in Newcastle at "Digital" along with MK, Camelphat, Solardo, Detlef and others.
In 2018 Mirko takes part in two overseas tours, the first in America and the second in South America, where he played in places like "Lost Beach" in Ecuador, "Bijou" in Boston and others.
Summer 2018 has seen his two tracks "Groove A" and "Spicey Space" supported by names like Marco Carola, Loco Dice, Leòn, Fisher and they will be released in 2019, with some other tracks on labels like Repopulate Mars, Solotoko, Under no Illusion....more

Country/Region : Ecuador
Songs

(27)

Albums

(5)

Playlists

(0)
1

2

3

4

5

6

7

8

9

10

11

12

13

14

15

16

17

18

19

20

21

22

23

24

25

26

27
Listen to Mirko Di Florio's new songs including "Numbers (Original Mix)", "Listen On You (Original Mix)", "Stereo Boom (Original Mix)" and many more. Enjoy Mirko Di Florio's latest songs and explore the Mirko Di Florio's new music albums. If you want to download Mirko Di Florio songs MP3, use the Boomplay App to download the Mirko Di Florio songs for free. Discover Mirko Di Florio's latest songs, popular songs, trending songs all on Boomplay.
A world without music is not my world!
This is what the Italian DJ Mirko Di Florio feels.
Supported by the greatest international artists like Jamie Jones, Lee Foss, Marco Carola, Loco Dice, Mirko Di Florio has long entered the international house scene.
Initially resident of the Do Not Sleep Ibiza party with Darius Syrossian - for which he played in venues like "Space", "Privilege" and "Sankeys" - then Mirko get the residency at "Too Long" party in Milan. 
At the end of 2016 Mirko starts a collaboration with Lee Foss and joins the "Repopulate Mars" family on whose label releases the "Coco Club" EP and two other singles "Soul City" and "Say What?" and he starts to play at various showcases including one in Miami during WMC and in Newcastle at "Digital" along with MK, Camelphat, Solardo, Detlef and others.
In 2018 Mirko takes part in two overseas tours, the first in America and the second in South America, where he played in places like "Lost Beach" in Ecuador, "Bijou" in Boston and others.
Summer 2018 has seen his two tracks "Groove A" and "Spicey Space" supported by names like Marco Carola, Loco Dice, Leòn, Fisher and they will be released in 2019, with some other tracks on labels like Repopulate Mars, Solotoko, Under no Illusion.
New Comments(
0

)

What do you think of this artist?