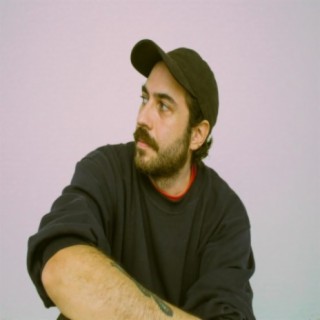 Luke Daniel Peacock
Current #99k+

All Time #937.2k

LDP's spontaneous album of solo work, 'We've Come a Long Way Darling' (2016), displayed a lofty caliber of songwriting and an ability to stretch far across the musical landscape. It saw huge critical praise and resulted in a number of awards, including Queensland's Billy Thorpe Scholarship Award.


Since WCALWD, Peacock has toured extensively with number of acclaimed Australian acts. Peacock's groundbreaking pre-solo project, 2015's 'The Painted Ladies Play Selections From The Loner', also appeared in the book 'The 110 Best Australian Albums Of All Time'.


More recently, Luke has been putting together new solo material. Taking a DIY approach, Peacock began writing, experimenting, creating and producing songs and sounds entirely on his own, striving to move closer to what lies in his imagination.


These new works retain Luke's ability to write songs and melodies that have been described as "classic" and "timeless". This could be traced back to Luke's roots in the Torres Strait Islands - a musical and cultural melting pot with stories in the stars.


Lyrically, LDP explores traditional and modern themes from the unique perspective of a man existing between two cultures, amidst a strange cultural war. These are songs from an observer in a grey area seeing black and white. A place where everything matters and nothing matters. It's everywhere and nowhere, where the battle doesn't end. It's right where Luke Daniel Peacock likes to be. He's just trying to make himself at home....more

Country : Australia
Songs

(0)

Albums

(0)

Playlists

(0)
Listen to Luke Daniel Peacock's new songs including and many more. Enjoy Luke Daniel Peacock's latest songs and explore the Luke Daniel Peacock's new music albums. If you want to download Luke Daniel Peacock songs MP3, use the Boomplay App to download the Luke Daniel Peacock songs for free. Discover Luke Daniel Peacock's latest songs, popular songs, trending songs all on Boomplay.
LDP's spontaneous album of solo work, 'We've Come a Long Way Darling' (2016), displayed a lofty caliber of songwriting and an ability to stretch far across the musical landscape. It saw huge critical praise and resulted in a number of awards, including Queensland's Billy Thorpe Scholarship Award.


Since WCALWD, Peacock has toured extensively with number of acclaimed Australian acts. Peacock's groundbreaking pre-solo project, 2015's 'The Painted Ladies Play Selections From The Loner', also appeared in the book 'The 110 Best Australian Albums Of All Time'.


More recently, Luke has been putting together new solo material. Taking a DIY approach, Peacock began writing, experimenting, creating and producing songs and sounds entirely on his own, striving to move closer to what lies in his imagination.


These new works retain Luke's ability to write songs and melodies that have been described as "classic" and "timeless". This could be traced back to Luke's roots in the Torres Strait Islands - a musical and cultural melting pot with stories in the stars.


Lyrically, LDP explores traditional and modern themes from the unique perspective of a man existing between two cultures, amidst a strange cultural war. These are songs from an observer in a grey area seeing black and white. A place where everything matters and nothing matters. It's everywhere and nowhere, where the battle doesn't end. It's right where Luke Daniel Peacock likes to be. He's just trying to make himself at home.
New Comments(
0

)

What do you think of this artist?