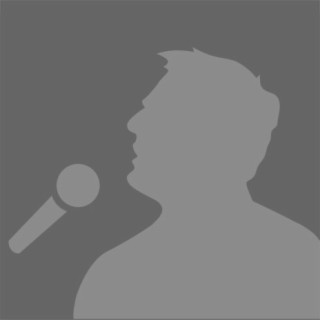 Spacejam Melo
Current #99k+

All Time #361.4k

Spacejam Melo always had a ear for music since a young kid. Melo started rapping other rappers verses that he memorized onto other instrumentals and from that he learned how to use different rhyme patterns. Melo recorded his first song in 5th grade and played it for his friends at school and from that day he never stopped.

In 2007 Melo went to a official recording studio and recorded a song he wrote riding to the studio and recorded it in 30 minutes. From that day he started performing at clubs, parties, churches, reunions, and any place that had open mic nights. Throughout his underground career he has worked with super producers Paris Beuller, Heaton trackz, Slitta, DJ T Rell, Castro, and many more. Melo has worked with many Artist through his journey such as Shawnna, Reese from 3 peice, cold hard from crucial conflict, Panamera P, Roye, Paris Beuller, J Sqruipt, Sinatris, lil keisha, Taylor Jalaine, Sly the Gentlemen and many more. Melo co-directed all of his videos and even shot some of them on his own phone. He has had professional photo shoots and also shot is own photo shoots. Melo has edited his own photos, logos, promo graphics, and more! A real Jack of all trades it's not much Melo cant do when it comes to his artistry. In 2015 Melo dropped his first ep called "King Pearlito" witch came from smoking and being able to roll anything. while fight drug charges he dropped
"King Pearlito" and a year later he dropped "Pearlitos Way" and "Melovember" independent....more

Country/Region : United States
Songs

(0)

Albums

(0)

Playlists

(0)
Listen to Spacejam Melo's new songs including and many more. Enjoy Spacejam Melo's latest songs and explore the Spacejam Melo's new music albums. If you want to download Spacejam Melo songs MP3, use the Boomplay App to download the Spacejam Melo songs for free. Discover Spacejam Melo's latest songs, popular songs, trending songs all on Boomplay.
Spacejam Melo always had a ear for music since a young kid. Melo started rapping other rappers verses that he memorized onto other instrumentals and from that he learned how to use different rhyme patterns. Melo recorded his first song in 5th grade and played it for his friends at school and from that day he never stopped.

In 2007 Melo went to a official recording studio and recorded a song he wrote riding to the studio and recorded it in 30 minutes. From that day he started performing at clubs, parties, churches, reunions, and any place that had open mic nights. Throughout his underground career he has worked with super producers Paris Beuller, Heaton trackz, Slitta, DJ T Rell, Castro, and many more. Melo has worked with many Artist through his journey such as Shawnna, Reese from 3 peice, cold hard from crucial conflict, Panamera P, Roye, Paris Beuller, J Sqruipt, Sinatris, lil keisha, Taylor Jalaine, Sly the Gentlemen and many more. Melo co-directed all of his videos and even shot some of them on his own phone. He has had professional photo shoots and also shot is own photo shoots. Melo has edited his own photos, logos, promo graphics, and more! A real Jack of all trades it's not much Melo cant do when it comes to his artistry. In 2015 Melo dropped his first ep called "King Pearlito" witch came from smoking and being able to roll anything. while fight drug charges he dropped
"King Pearlito" and a year later he dropped "Pearlitos Way" and "Melovember" independent.
New Comments(
0

)

What do you think of this artist?