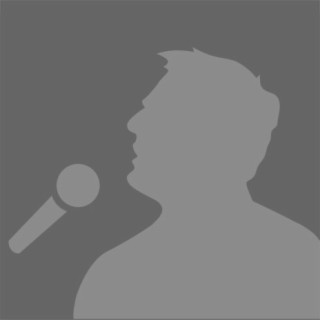 Hitemup
Current #99k+

All Time #1.4m

A, singer ,songwriter, who started his career with the Memphis group Down South Goodfellus. HITEMUP was born Rodney James on July 11, 1987, and grew up in Memphis, TN in the Whitehaven neighborhood. He was the youngest of 16 kids and began his love of music at young age. He picked up the name HITEMUP aka HITZ from writing music for several of the artist around town. He formed his first group Down South Goodfellus in 2003 and after that went solo joining one of the hottest upcoming labels in Memphis Rockemhard Entertainment. HITEMUP has worked with numerous artists in the game such as: Jazze Pha, Kia Shine, 3-6 mafia, CMG, Blac Youngsta, Drake, Project Pat, Zed Zilla, Ms Debra Son, Jay Gully and many more. His debut album Known2Shine was released in 2008 and sold over 16000 independent copies. In 2017 Hitemup release a hit single with Jazze PHA called WAIT A MIN which was highly anticipated by the fan base that he had created. This record produced over 2000000 streams independently and was in heavy rotation on 40 radio stations. Hitemup continue to be one of the major independent artist in the game and continues to generate a buzz not only in the USA but other part of the world.



Written By HERMANDO ELINDA...more

Country : United States
Songs

(8)

Albums

(1)

Playlists

(0)
Listen to Hitemup's new songs including "Bad Boy Music", "Jealous", "What's Beef" and many more. Enjoy Hitemup's latest songs and explore the Hitemup's new music albums. If you want to download Hitemup songs MP3, use the Boomplay App to download the Hitemup songs for free. Discover Hitemup's latest songs, popular songs, trending songs all on Boomplay.
A, singer ,songwriter, who started his career with the Memphis group Down South Goodfellus. HITEMUP was born Rodney James on July 11, 1987, and grew up in Memphis, TN in the Whitehaven neighborhood. He was the youngest of 16 kids and began his love of music at young age. He picked up the name HITEMUP aka HITZ from writing music for several of the artist around town. He formed his first group Down South Goodfellus in 2003 and after that went solo joining one of the hottest upcoming labels in Memphis Rockemhard Entertainment. HITEMUP has worked with numerous artists in the game such as: Jazze Pha, Kia Shine, 3-6 mafia, CMG, Blac Youngsta, Drake, Project Pat, Zed Zilla, Ms Debra Son, Jay Gully and many more. His debut album Known2Shine was released in 2008 and sold over 16000 independent copies. In 2017 Hitemup release a hit single with Jazze PHA called WAIT A MIN which was highly anticipated by the fan base that he had created. This record produced over 2000000 streams independently and was in heavy rotation on 40 radio stations. Hitemup continue to be one of the major independent artist in the game and continues to generate a buzz not only in the USA but other part of the world.



Written By HERMANDO ELINDA
New Comments(
0

)

What do you think of this artist?