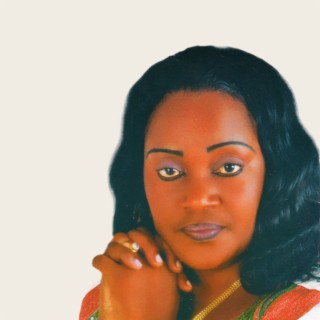 Upendo Nkone
Current #99k+

All Time #2,749

Upendo Nkone is a Tanzanian gospel musician whose songs focus on singing about the underprivileged, orphans and widows. Many Upendo Nkone's songs become very popular and trendy online with a great number of streaming and downloads on Boomplay.

Her songs square measure concerning giving hope for a much better day and a much better life. She is popularly proverbial for her hit song 'Love Washington Jesus'.

Nkone has not disclosed the data regarding her age, date of birth or maybe to celebrate her party.

Upendo Nkone was born in Bitale, Kigoma. She is the solely female offspring and also the firstborn kid out of seven youngsters. Love could be a Christian and he or she grew up in Christian life. Her father could be a Pastor of the Pentecost Church.

While in class Love was an outlaw. She wont to scarf her parent's cash and obtain some snacks in class to satisfy herself. She has aforementioned that her older brother is that the one United Nations agency wont to tell her to steal the money from the oldsters.

Upendo has aforementioned that there's every day she's going to always remember in her life. She scarf her grandmother's cash of Tithes and Offerings that she unbroken taking it to the church. Her granny unbroken the money on her bed beneath the pad that was quite 10 thousand shillings by that point.

Her granny adored her such a lot in this rather than asking her United Nations agency took her cash, she simply known as Love and tell her that somebody has taken her cash. it had been terribly tough for Upendo to mention that she is that the one United Nations agency took the money once hearing her granny voice communication that she unbroken that cash to require them to church. Love complete that it'll be a giant shame to be proverbial.

Her granny declared the curse to the one who took the money. once Upendo being cursed, she told her granny to travel back to the house in order that she could facilitate her to seem for cash. once looking everyplace, Upendo told her granny to seem the opposite aspect of the bed, as her granny was observing the opposite she quickly born the money down and he or she pretends to look.

After a few minutes she took the money and told her granny that she possesses the money. Her granny gave heaps deal} of thanks and blesses her which is why Upendo Nkone could be a great singer.

CAREER
Nkone music career began once she joined the KGWC choir in Kigoma, Tanzania. She then affected to Dar E Salaam wherever she joined Divya Gospel Singers. In 2009 she released her 1st album 'Name of God the Father'.

Through the album, she was ready to garner attention within the gospel music trade fraternity. once the success of her debut album, she free a second album 'Hapa Nilipo'.

Follow Boomplay and keep up-to-date with the latest Upendo Nkone's songs and information.

UPENDO NKONE'S SONGS
1. Tell Jesus
2. Your Word
3. You Are Worthy of Worship
4. God Turagususasiye
5. We are sent by Jesus
6. Resho I Radhi
7. Egyptian deity Hallelujah
8. Do Not Rejoice Over Me
9. Love Washington Jesus
10. Here I Am
11. Creation
12. American state Jesus I Love You
13. I will not be afraid
14. Love
15. Let us strive
16. Listen Let Me Tell You
17. Uniongoze Yesu

Upendo Nkone's songs are included in Boomplay music playlists. Search to stream and download Upendo Nkone's songs MP3/Single/Albums on the platform....more

Country/Region : Tanzania
Songs

(32)

Albums

(3)

Playlists

(1)
1

2

3

4

5

6

7

8

9

10

11

12

13

14

15

16

17

18

19

20

21

22

23

24

25

26

27

28

29

30

31

32
Listen to Upendo Nkone's new songs including "Usifurahi Juu Yangu", "Uniongoze Yesu", "Hapa Nilipo" and many more. Enjoy Upendo Nkone's latest songs and explore the Upendo Nkone's new music albums. If you want to download Upendo Nkone songs MP3, use the Boomplay App to download the Upendo Nkone songs for free. Discover Upendo Nkone's latest songs, popular songs, trending songs all on Boomplay.
Upendo Nkone is a Tanzanian gospel musician whose songs focus on singing about the underprivileged, orphans and widows. Many Upendo Nkone's songs become very popular and trendy online with a great number of streaming and downloads on Boomplay.

Her songs square measure concerning giving hope for a much better day and a much better life. She is popularly proverbial for her hit song 'Love Washington Jesus'.

Nkone has not disclosed the data regarding her age, date of birth or maybe to celebrate her party.

Upendo Nkone was born in Bitale, Kigoma. She is the solely female offspring and also the firstborn kid out of seven youngsters. Love could be a Christian and he or she grew up in Christian life. Her father could be a Pastor of the Pentecost Church.

While in class Love was an outlaw. She wont to scarf her parent's cash and obtain some snacks in class to satisfy herself. She has aforementioned that her older brother is that the one United Nations agency wont to tell her to steal the money from the oldsters.

Upendo has aforementioned that there's every day she's going to always remember in her life. She scarf her grandmother's cash of Tithes and Offerings that she unbroken taking it to the church. Her granny unbroken the money on her bed beneath the pad that was quite 10 thousand shillings by that point.

Her granny adored her such a lot in this rather than asking her United Nations agency took her cash, she simply known as Love and tell her that somebody has taken her cash. it had been terribly tough for Upendo to mention that she is that the one United Nations agency took the money once hearing her granny voice communication that she unbroken that cash to require them to church. Love complete that it'll be a giant shame to be proverbial.

Her granny declared the curse to the one who took the money. once Upendo being cursed, she told her granny to travel back to the house in order that she could facilitate her to seem for cash. once looking everyplace, Upendo told her granny to seem the opposite aspect of the bed, as her granny was observing the opposite she quickly born the money down and he or she pretends to look.

After a few minutes she took the money and told her granny that she possesses the money. Her granny gave heaps deal} of thanks and blesses her which is why Upendo Nkone could be a great singer.

CAREER
Nkone music career began once she joined the KGWC choir in Kigoma, Tanzania. She then affected to Dar E Salaam wherever she joined Divya Gospel Singers. In 2009 she released her 1st album 'Name of God the Father'.

Through the album, she was ready to garner attention within the gospel music trade fraternity. once the success of her debut album, she free a second album 'Hapa Nilipo'.

Follow Boomplay and keep up-to-date with the latest Upendo Nkone's songs and information.

UPENDO NKONE'S SONGS
1. Tell Jesus
2. Your Word
3. You Are Worthy of Worship
4. God Turagususasiye
5. We are sent by Jesus
6. Resho I Radhi
7. Egyptian deity Hallelujah
8. Do Not Rejoice Over Me
9. Love Washington Jesus
10. Here I Am
11. Creation
12. American state Jesus I Love You
13. I will not be afraid
14. Love
15. Let us strive
16. Listen Let Me Tell You
17. Uniongoze Yesu

Upendo Nkone's songs are included in Boomplay music playlists. Search to stream and download Upendo Nkone's songs MP3/Single/Albums on the platform.