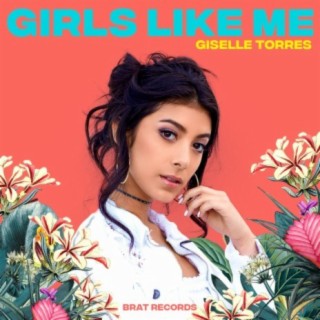 Giselle Torres
Current #99k+

All Time #98.3k

Giselle Torres is a Mexican-American actress, singer/ songwriter, composer and dancer. She was raised in Miami, FL where she began her career at age 2 in her mom's theater company and was in over 30 musical theater productions including community and regional theater. At age 10, she decided to audition for the "X-Factor" along with two other friends, and ended up being one of the "Top 6" finalists. Her music career started quickly after that, and has now amassed over 1 billion views on her music and 2 million subscribers on her Youtube Channel. In 2013, she was chosen to sing to Pope Francis in Juarez, Mexico in front of 250,000 people and in 2017 she had 7 sold out concerts in Mexico City. In 2018 Giselle decided to also pursue her dream of acting and moved out to Los Angeles.






Since then, Giselle has worked on several different projects. She can be seen on Comcast's exclusive TV sitcom "Five @ 305", ABC's "Speechless", Netflix's "The Big Show Show", Amazon's "Princess Cut 2 & 3", and several shorts and feature films. Apart from TV and Film, in 2019 she was chosen to play "Maria" in the regional production of "West Side Story" at the Thousand Oaks Civic Arts Plaza.






Giselle is constantly writing and working on new upcoming singles. In her songs, she always makes sure to be a positive force for others and shine the light on topics that need to be heard and things people can connect to....more

Country/Region : United States
Songs

(5)

Albums

(5)

Playlists

(0)
Listen to Giselle Torres's new songs including "Already Gone", "PARANOID", "A Happy But Kinda Sad Song" and many more. Enjoy Giselle Torres's latest songs and explore the Giselle Torres's new music albums. If you want to download Giselle Torres songs MP3, use the Boomplay App to download the Giselle Torres songs for free. Discover Giselle Torres's latest songs, popular songs, trending songs all on Boomplay.
Giselle Torres is a Mexican-American actress, singer/ songwriter, composer and dancer. She was raised in Miami, FL where she began her career at age 2 in her mom's theater company and was in over 30 musical theater productions including community and regional theater. At age 10, she decided to audition for the "X-Factor" along with two other friends, and ended up being one of the "Top 6" finalists. Her music career started quickly after that, and has now amassed over 1 billion views on her music and 2 million subscribers on her Youtube Channel. In 2013, she was chosen to sing to Pope Francis in Juarez, Mexico in front of 250,000 people and in 2017 she had 7 sold out concerts in Mexico City. In 2018 Giselle decided to also pursue her dream of acting and moved out to Los Angeles.






Since then, Giselle has worked on several different projects. She can be seen on Comcast's exclusive TV sitcom "Five @ 305", ABC's "Speechless", Netflix's "The Big Show Show", Amazon's "Princess Cut 2 & 3", and several shorts and feature films. Apart from TV and Film, in 2019 she was chosen to play "Maria" in the regional production of "West Side Story" at the Thousand Oaks Civic Arts Plaza.






Giselle is constantly writing and working on new upcoming singles. In her songs, she always makes sure to be a positive force for others and shine the light on topics that need to be heard and things people can connect to.
New Comments(
0

)

What do you think of this artist?