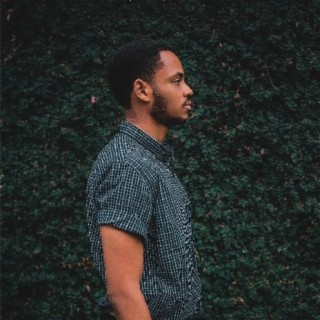 Ogranya
Current #5,625

All Time #3,110

Born Ogranya Jable Osai, the 29-year-old singer-songwriter from Rivers State, Nigeria, is now popularly known as just 'Ogranya'. Ogranya songs, e.g. In Those Eyes, become very popular and trendy online with a great number of streaming and downloads on Boomplay.

He went from being an architect to fully committing to his musical career, influenced by the likes of John Mayer, Ne-Yo, Kanye West and others. The sounds of these legends helped shape Ogranya's own unique blend of Afro-soul which he shares with the world. "I'm an Afro-soul artist who has the joy of being able to swing in and out of genres," he says.

With a bachelor's degree in architecture achieved at the Kwame Nkrumah University of Science and Technology (KNUST), Ghana in 2013 - to then segue into the world of music after several years of practice. Ogranya has taken a career diversion that has earned him the recognition and growth that he continuously embodies.

Follow Boomplay and keep up-to-date with the latest Ogranya songs and information.

Career
Ogranya's music over the years has reflected on a variety of personal life experiences from love, healing and loss. Toxic relationships… wanting to leave / wanting to stay, for those that have found themselves in similar situations,

Ogranya's music will become the perfect soundscape to your emotional recollections. Some of his popularly known songs include 'Lagbaja' and 'Wickid Somebody' featuring Ghanaian singer-songwriter Efya, which depict certain periods in his life. 'Lagbaja' specifically introduced Ogranya into the limelight, whilst navigating relationships and his new found exposure into music.

He seeks to chart a new path for his music by allowing himself to grow through the past whilst capturing new experiences, rather than sticking to the same things over and over. "

The conversation around black love for example needs changing," he proclaims. "Black love should be represented with more emotional depth and healthy examples than what it is currently associated with." Even as he works on his own healing, he hopes to translate his new experiences into his current music more widely.

In his recent body of work released throughout 2021 and entitled 'Project 52', Ogranya set out to release new music every week since the start of the year. With hopes that the project enables the opportunity to access a bigger audience and reach more music lovers who he can perform to and connect with, 'Project 52' has garnered over two million streams.

Ogranya songs are included in Boomplay music playlists. Search to stream and download Ogranya songs MP3/ single/ albums on the platform....more

Country/Region : Nigeria
Songs

(62)

Albums

(43)

Playlists

(5)
1

2

3

4

5

6

7

8

9

10

11

12

13

14

15

16

17

18

19

20

21

22

23

24

25

26

27

28

29

30

31

32

33

34

35

36

37

38

39

40

41

42

43

44

45

46

47

48

49

50

51

52

53

54

55

56

57

58

59

60

61

62
Listen to Ogranya's new songs including "I'm Sorry ft. Johnny Drille", "In Those Eyes", "Brenda" and many more. Enjoy Ogranya's latest songs and explore the Ogranya's new music albums. If you want to download Ogranya songs MP3, use the Boomplay App to download the Ogranya songs for free. Discover Ogranya's latest songs, popular songs, trending songs all on Boomplay.
Born Ogranya Jable Osai, the 29-year-old singer-songwriter from Rivers State, Nigeria, is now popularly known as just 'Ogranya'. Ogranya songs, e.g. In Those Eyes, become very popular and trendy online with a great number of streaming and downloads on Boomplay.

He went from being an architect to fully committing to his musical career, influenced by the likes of John Mayer, Ne-Yo, Kanye West and others. The sounds of these legends helped shape Ogranya's own unique blend of Afro-soul which he shares with the world. "I'm an Afro-soul artist who has the joy of being able to swing in and out of genres," he says.

With a bachelor's degree in architecture achieved at the Kwame Nkrumah University of Science and Technology (KNUST), Ghana in 2013 - to then segue into the world of music after several years of practice. Ogranya has taken a career diversion that has earned him the recognition and growth that he continuously embodies.

Follow Boomplay and keep up-to-date with the latest Ogranya songs and information.

Career
Ogranya's music over the years has reflected on a variety of personal life experiences from love, healing and loss. Toxic relationships… wanting to leave / wanting to stay, for those that have found themselves in similar situations,

Ogranya's music will become the perfect soundscape to your emotional recollections. Some of his popularly known songs include 'Lagbaja' and 'Wickid Somebody' featuring Ghanaian singer-songwriter Efya, which depict certain periods in his life. 'Lagbaja' specifically introduced Ogranya into the limelight, whilst navigating relationships and his new found exposure into music.

He seeks to chart a new path for his music by allowing himself to grow through the past whilst capturing new experiences, rather than sticking to the same things over and over. "

The conversation around black love for example needs changing," he proclaims. "Black love should be represented with more emotional depth and healthy examples than what it is currently associated with." Even as he works on his own healing, he hopes to translate his new experiences into his current music more widely.

In his recent body of work released throughout 2021 and entitled 'Project 52', Ogranya set out to release new music every week since the start of the year. With hopes that the project enables the opportunity to access a bigger audience and reach more music lovers who he can perform to and connect with, 'Project 52' has garnered over two million streams.

Ogranya songs are included in Boomplay music playlists. Search to stream and download Ogranya songs MP3/ single/ albums on the platform.