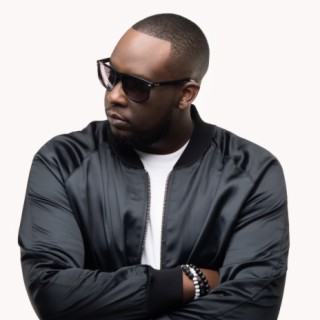 Fully Focus
Current #4,543

All Time #7,356

For the last decade plus, global DJ, Producer, Promoter, Presenter & Entrepreneur Fully Focus, originally from Kenya but resides in Atlanta has been breaking Afrobeats on all types of mainstream platforms. Namely radio - V103 in Atlanta & SiriusXM in New York, music festivals - Passport Experience (PXP) his own festival with Akon, playlists - 'Africa Is The Future' his mixtape series with Major Lazer, music collaborations - Timaya ft Sean Paul "Bum Bum", sports - event & music coordinator for USA Sevens, North America's largest rugby tournament & even airports - performed at world's busiest airport in Atlanta & threw an Airplane Hangar party in Nairobi.

He has also been hand picked to work with brands like Coca Cola, Jack Daniels & Marriott in a variety of partnerships & featured on VIBE, Washington Times, FADER, Las Vegas Weekly & many known publications. Focus has performed with likes of Usher, Wizkid, Shaggy, Davido, Future, Konshens & more and was responsible for Sauti Sol's first U.S. Tour.

In 2018 Focus became the 1st Afrobeats DJ with a residency in the entertainment capital of the world the Las Vegas Strip with a personal billboard, playing alongside EDM heavyweights Diplo & Steve Aoki. For years he's headlined his own world tours in 5 continents and in 2020 was AFRIMMA Awards only Kenyan winner taking home Best African DJ Award.

With the mainstream success of African music globally, Focus has spent the last 3 years working with emerging artists from all over the continent to showcase the diversity available in different countries that the world is yet to experience. His experience as a curator has enabled him to create hits that can travel beyond borders & he hopes his independent record label Passport Music Group (PMG), will lead the charge in not only taking Kenyan music to the next level but also East Africa & the rest of the continent. Under PMG he signed an undiscovered Kenyan female singer & songwriter known as Llumi & producer Saint P....more

Country/Region : Kenya
Songs

(0)

Albums

(0)

Playlists

(0)
Listen to Fully Focus's new songs including and many more. Enjoy Fully Focus's latest songs and explore the Fully Focus's new music albums. If you want to download Fully Focus songs MP3, use the Boomplay App to download the Fully Focus songs for free. Discover Fully Focus's latest songs, popular songs, trending songs all on Boomplay.
For the last decade plus, global DJ, Producer, Promoter, Presenter & Entrepreneur Fully Focus, originally from Kenya but resides in Atlanta has been breaking Afrobeats on all types of mainstream platforms. Namely radio - V103 in Atlanta & SiriusXM in New York, music festivals - Passport Experience (PXP) his own festival with Akon, playlists - 'Africa Is The Future' his mixtape series with Major Lazer, music collaborations - Timaya ft Sean Paul "Bum Bum", sports - event & music coordinator for USA Sevens, North America's largest rugby tournament & even airports - performed at world's busiest airport in Atlanta & threw an Airplane Hangar party in Nairobi.

He has also been hand picked to work with brands like Coca Cola, Jack Daniels & Marriott in a variety of partnerships & featured on VIBE, Washington Times, FADER, Las Vegas Weekly & many known publications. Focus has performed with likes of Usher, Wizkid, Shaggy, Davido, Future, Konshens & more and was responsible for Sauti Sol's first U.S. Tour.

In 2018 Focus became the 1st Afrobeats DJ with a residency in the entertainment capital of the world the Las Vegas Strip with a personal billboard, playing alongside EDM heavyweights Diplo & Steve Aoki. For years he's headlined his own world tours in 5 continents and in 2020 was AFRIMMA Awards only Kenyan winner taking home Best African DJ Award.

With the mainstream success of African music globally, Focus has spent the last 3 years working with emerging artists from all over the continent to showcase the diversity available in different countries that the world is yet to experience. His experience as a curator has enabled him to create hits that can travel beyond borders & he hopes his independent record label Passport Music Group (PMG), will lead the charge in not only taking Kenyan music to the next level but also East Africa & the rest of the continent. Under PMG he signed an undiscovered Kenyan female singer & songwriter known as Llumi & producer Saint P.
FAQs about Fully Focus
Where is Fully Focus from?
He is from Kenya.