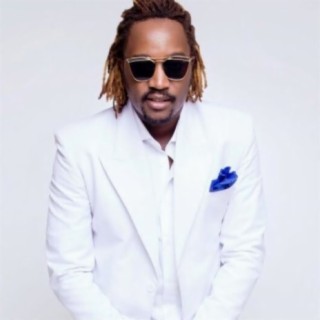 Kristoff
Current #39.8k

All Time #8,882

Kristoff Barton Namwaya professionally known as Kristoff is a Kenyan rapper and songwriter. Many of Kristoff's songs become very popular and trendy online with a great number of streaming and downloads on Boomplay. Kristoff has an extensive catalogue of Hits that has cemented him as an Icon in the Kenyan music scene. Dubbed the 'King of Collabo' Kristoff is also popularly known for his stellar performance as a featured artist in music collaborations often being the highlight of the song.

CAREER
Kristoff began his music career in 2015 by releasing his debut single titled Dandia featuring King Kaka and Frasha which was a massive success dominating Kenyan airwaves being the biggest hit of that year.

Kristoff has since been consistent dropping hits and delivering in collaborations. He has worked with some of the biggest names in Kenya including Stella Mwangi, Femi One, Khaligraph Jones and Kagwe Mungai.

Follow Boomplay and keep up-to-date with the latest Kristoff's songs and information.

Kristoff's Songs
• Kristoff's most popular songs about include;
• Dandia featuring King Kaka and Frasha
• Umeniwahi
• Rainbow
• Handle it
• Maliar ft Naiboi

ACHIEVEMENTS
Kristoff has surpassed 385,000 0n Boomplay and 1,000,000 views on Youtube.

Kristoff's songs are included in Boomplay music playlists. Search to stream and download Kristoff's songs MP3/ single/ albums on the platform....more

Country/Region : Kenya
Listen to Kristoff's new songs including "Maliar ft. Naiboi", "Candy Bar ft. Bwanangoma", "Dandia ft. King Kaka & Frasha" and many more. Enjoy Kristoff's latest songs and explore the Kristoff's new music albums. If you want to download Kristoff songs MP3, use the Boomplay App to download the Kristoff songs for free. Discover Kristoff's latest songs, popular songs, trending songs all on Boomplay.
Kristoff Barton Namwaya professionally known as Kristoff is a Kenyan rapper and songwriter. Many of Kristoff's songs become very popular and trendy online with a great number of streaming and downloads on Boomplay. Kristoff has an extensive catalogue of Hits that has cemented him as an Icon in the Kenyan music scene. Dubbed the 'King of Collabo' Kristoff is also popularly known for his stellar performance as a featured artist in music collaborations often being the highlight of the song.

CAREER
Kristoff began his music career in 2015 by releasing his debut single titled Dandia featuring King Kaka and Frasha which was a massive success dominating Kenyan airwaves being the biggest hit of that year.

Kristoff has since been consistent dropping hits and delivering in collaborations. He has worked with some of the biggest names in Kenya including Stella Mwangi, Femi One, Khaligraph Jones and Kagwe Mungai.

Follow Boomplay and keep up-to-date with the latest Kristoff's songs and information.

Kristoff's Songs
• Kristoff's most popular songs about include;
• Dandia featuring King Kaka and Frasha
• Umeniwahi
• Rainbow
• Handle it
• Maliar ft Naiboi

ACHIEVEMENTS
Kristoff has surpassed 385,000 0n Boomplay and 1,000,000 views on Youtube.

Kristoff's songs are included in Boomplay music playlists. Search to stream and download Kristoff's songs MP3/ single/ albums on the platform.
New Comments(
12

)
FAQs about Kristoff
Where is Kristoff from?
He is from Kenya.
What are the latest songs of Kristoff?
The latest songs of Kristoff are Umeniwahi, Losing my Mind and Nie Gnua ft. Die Mayerin & Vokalensemble Ton in Ton.
What are the best songs of Kristoff?
The best songs of Kristoff are Maliar ft. Naiboi, Candy Bar ft. Bwanangoma and Umeniwai.
What are the best albums of Kristoff?
The best albums of Kristoff are Maliar, Candy Bar and Umeniwai.
How to download songs of Kristoff?
You can download songs of Kristoff from Boomplay App for free.
Firstly, install Boomplay app on your mobile phone.
Secondly, navigate to the song you would like to download.
Thirdly, Tap on More > Download.