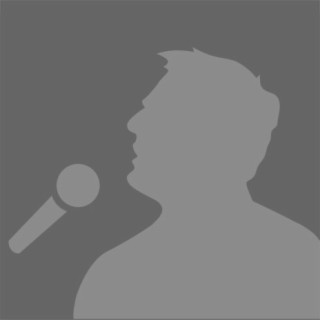 Icey Stanley
Current #20k

All Time #14.1k

Icey Stanley is a British rapper, singer,songwriter, who established his roots within Coventry's Hip Hop scene. He began performing in secondary school at various talent showcases taking part in various open mic contests. In September 2015, Icey released his debut EP 'One Take' officially introducing himself to the music industry. Inspired by artists such as Tory Lanez, Drake, Chip, Dappy, Wiz Kid & Frenna he began to pursue his passion for music. This is why the sonics are very different and had made him diverse.

Recognition began to spiral as he supported UK artists that include JME, Fuse ODG, Big Narstie and  Lady Leshurr. The electrifying performances on stage awarded him Zim Achievers award in 2018 for Music Artist of The Year. Icey completed two tours independently and done several shows in Africa, Europe, and America. Icey featured on legendary DJ Ironiks 2017 album 'Truth Be Told' with the track titled 'Notice' and supported Ironik at his 2018 headline show at the O2 Academy in Islington.

Icey's latest release Still No Love In February is out now on all platforms. This is following his summer 2018 release 'Something I'm Needing' Feat. Tocky Vibes, 'Mid Summer Drip - EP' with Birmingham's own Mr Macee & the Afro Trap Lets Go EP...more

Country : Others
Songs

(24)

Albums

(12)

Playlists

(0)
1

2

3

4

5

6

7

8

9

10

11

12

13

14

15

16

17

18

19

20

21

22

23

24
Listen to Icey Stanley's new songs including "Shakedown Freestyle", "Pray for Me", "Emotions" and many more. Enjoy Icey Stanley's latest songs and explore the Icey Stanley's new music albums. If you want to download Icey Stanley songs MP3, use the Boomplay App to download the Icey Stanley songs for free. Discover Icey Stanley's latest songs, popular songs, trending songs all on Boomplay.
Icey Stanley is a British rapper, singer,songwriter, who established his roots within Coventry's Hip Hop scene. He began performing in secondary school at various talent showcases taking part in various open mic contests. In September 2015, Icey released his debut EP 'One Take' officially introducing himself to the music industry. Inspired by artists such as Tory Lanez, Drake, Chip, Dappy, Wiz Kid & Frenna he began to pursue his passion for music. This is why the sonics are very different and had made him diverse.

Recognition began to spiral as he supported UK artists that include JME, Fuse ODG, Big Narstie and  Lady Leshurr. The electrifying performances on stage awarded him Zim Achievers award in 2018 for Music Artist of The Year. Icey completed two tours independently and done several shows in Africa, Europe, and America. Icey featured on legendary DJ Ironiks 2017 album 'Truth Be Told' with the track titled 'Notice' and supported Ironik at his 2018 headline show at the O2 Academy in Islington.

Icey's latest release Still No Love In February is out now on all platforms. This is following his summer 2018 release 'Something I'm Needing' Feat. Tocky Vibes, 'Mid Summer Drip - EP' with Birmingham's own Mr Macee & the Afro Trap Lets Go EP
New Comments(
0

)

What do you think of this artist?