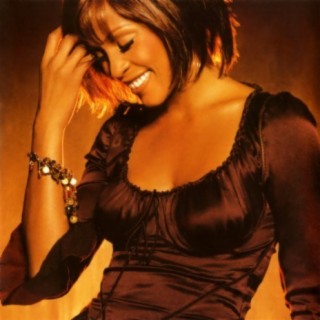 Whitney Houston
Current #382

All Time #176

Whitney Elizabeth Houston (August 9, 1963 – February 11, 2012) was an American singer and actress. She is one of the best-selling music artists of all time, with sales of over 200 million records worldwide. Houston is also one of the most awarded artists in history. Whitney Houston has a romantic personality, but her love is more impersonal as she tends to be focused on her dreams instead. When not in harmony with her true nature, Whitney can fall to moodiness, or become aloof, and withdrawn.

Whitney Houston is famous for being an American singer and actress. She was one of the mostly highly awarded female artists of all time and remains one of the best-selling female performers of all time even after her death, having sold more than 200 million records worldwide.

In 1992 Houston married singer Bobby Brown and made her motion-picture debut in The Bodyguard; the film featured her rendition of Dolly Parton's "I Will Always Love You," which stayed at number one for 14 weeks. The film's soundtrack dominated the Grammys the following year, with Houston winning the awards for album of the year, record of the year, and best female pop vocal performance. In the mid-1990s she continued acting, in films such as Waiting to Exhale (1995) and The Preacher's Wife (1996), and the soundtrack of each film generated hit singles for her....more

Country : United States
Songs

(0)

Albums

(0)

Playlists

(11)
Listen to Whitney Houston's new songs including and many more. Enjoy Whitney Houston's latest songs and explore the Whitney Houston's new music albums. If you want to download Whitney Houston songs MP3, use the Boomplay App to download the Whitney Houston songs for free. Discover Whitney Houston's latest songs, popular songs, trending songs all on Boomplay.
Whitney Elizabeth Houston (August 9, 1963 – February 11, 2012) was an American singer and actress. She is one of the best-selling music artists of all time, with sales of over 200 million records worldwide. Houston is also one of the most awarded artists in history. Whitney Houston has a romantic personality, but her love is more impersonal as she tends to be focused on her dreams instead. When not in harmony with her true nature, Whitney can fall to moodiness, or become aloof, and withdrawn.

Whitney Houston is famous for being an American singer and actress. She was one of the mostly highly awarded female artists of all time and remains one of the best-selling female performers of all time even after her death, having sold more than 200 million records worldwide.

In 1992 Houston married singer Bobby Brown and made her motion-picture debut in The Bodyguard; the film featured her rendition of Dolly Parton's "I Will Always Love You," which stayed at number one for 14 weeks. The film's soundtrack dominated the Grammys the following year, with Houston winning the awards for album of the year, record of the year, and best female pop vocal performance. In the mid-1990s she continued acting, in films such as Waiting to Exhale (1995) and The Preacher's Wife (1996), and the soundtrack of each film generated hit singles for her.