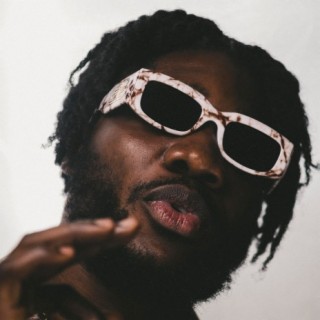 Samsney
Current #2,023

All Time #2,109

Samsney is a Ghanaian musician, producer, songwriter and performing artist. He collaborated with Black Sherif in his debut single Goldigga. Samsney was born on April 9 in Accra Ghana. Many Samsney songs become very popular and trendy online with a great number of streaming and downloads on Boomplay.

CAREER
Samsney started as a producer in 2017. He produced songs and beats for Ghanaian musicians. He produced Wendy Shay's album Shaping Stars and Sir Kgee Safari album in 2021.

Samsney started his career as a musician in 2021. However, he had interest in music as a child and was a member of the church choir. In November 2021, Samsney released his first single "goldigga" with Black Sherif. He was also the producer of the song.

The song "Goldigga" peaked No 2 on Top 100 Ghana in Apple Music and was widely played across Ghana.

Samsney Net Worth is estimated to be $50,000

Samsney songs are included in Boomplay music playlists. Search to stream and download Samsney songs MP3/ single/ albums on the platform.

Follow Boomplay and keep up-to-date with the latest Samsney songs and information....more

Country/Region : Ghana
Listen to Samsney's new songs including "Goldigga ft. Black Sherif", "Kuacha ft. Kelvyn Boy, Black Sherif & DarkoVIbes", and many more. Enjoy Samsney's latest songs and explore the Samsney's new music albums. If you want to download Samsney songs MP3, use the Boomplay App to download the Samsney songs for free. Discover Samsney's latest songs, popular songs, trending songs all on Boomplay.
Samsney is a Ghanaian musician, producer, songwriter and performing artist. He collaborated with Black Sherif in his debut single Goldigga. Samsney was born on April 9 in Accra Ghana. Many Samsney songs become very popular and trendy online with a great number of streaming and downloads on Boomplay.

CAREER
Samsney started as a producer in 2017. He produced songs and beats for Ghanaian musicians. He produced Wendy Shay's album Shaping Stars and Sir Kgee Safari album in 2021.

Samsney started his career as a musician in 2021. However, he had interest in music as a child and was a member of the church choir. In November 2021, Samsney released his first single "goldigga" with Black Sherif. He was also the producer of the song.

The song "Goldigga" peaked No 2 on Top 100 Ghana in Apple Music and was widely played across Ghana.

Samsney Net Worth is estimated to be $50,000

Samsney songs are included in Boomplay music playlists. Search to stream and download Samsney songs MP3/ single/ albums on the platform.

Follow Boomplay and keep up-to-date with the latest Samsney songs and information.
New Comments(
15

)
FAQs about Samsney
Where is Samsney from?
He is from Ghana.
How to download songs of Samsney?
You can download songs of Samsney from Boomplay App for free.
Firstly, install Boomplay app on your mobile phone.
Secondly, navigate to the song you would like to download.
Thirdly, Tap on More > Download.